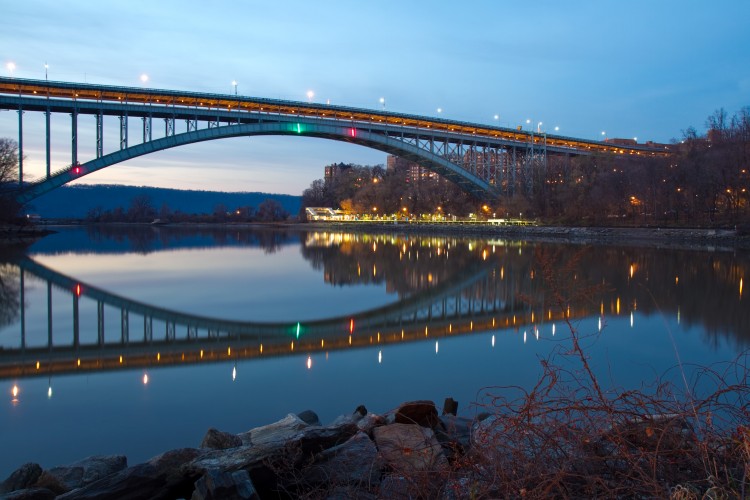 NEW YORK—A new way of tolling will be fully implemented on the Henry Hudson Bridge beginning in November.
All-electronic tolling, tested in a pilot program, is becoming permanent, announced the Metropolitan Transportation Authority (MTA), which maintains the bridge.
No drivers will stop at tollbooths beginning at 11 p.m. on Nov. 10. Drivers who have an E-ZPass will continue to pay the discounted $2.20 toll. Drivers without a pass will automatically be mailed a bill for $4 after cameras take a picture of their license plates.
"We are excited about this project," said Jim Ferrara, bridges and tunnels president for the authority, in a statement. "It's good for the MTA because it's the most efficient way to collect tolls, good for drivers because it provides for seamless travel, and good for the environment because it reduces vehicle emissions."
The Henry Hudson Bridge, which connects northern Manhattan and the Bronx, was chosen for the pilot because 87.5 percent of drivers already use E-ZPasses, and trucks are not allowed on it.
The agency will decide whether to expand the all-electronic tolling to other MTA crossings, which includes the Brooklyn-Battery Tunnel and the Verrazano-Narrows Bridge, after it fully analyzes data from the pilot and completes an environmental impact study.
The Epoch Times publishes in 35 countries and in 19 languages. Subscribe to our e-newsletter.
Please send news tips to nyc_news@epochtimes.com