The nearly 800 remaining cruise ship passengers in Cambodia have tested negative for the new coronavirus, the Cambodian Ministry of Health said.
The 781 people sailed on Holland America Line's Westerdam ship. Some other passengers were released and flew out of the country but the ones still in Cambodia were held and screened after an American woman who flew to Malaysia late last week tested positive for the new COVID-19 virus.
In a statement late Tuesday, Holland America Line said no more tests will be done on the hundreds of passengers still in Cambodia.
"This completes the guests' testing. These results provide the required clearance for remaining guests in Cambodia to begin their onward journey home. The company is working to finalize arrangements for everyone. Those who traveled home previously will be contacted by their local health department and provided further information," the company said.
The cruise ship will stay in the waters alongside Sihanoukville for at least a few more days until testing is complete on the 747 crew members on board.
Prime Minister Hun Sen said in a speech on Tuesday that more than 300 tourists from the ship would be flying to Dubai from Phnom Penh, reported Reuters.
The cruise ship was rejected by multiple countries after the Diamond Princess, another ship owned by Carnival Corp., docked in Japan and was placed under quarantine. There are now over 600 confirmed cases among the 3,700 passengers of the Diamond Princess.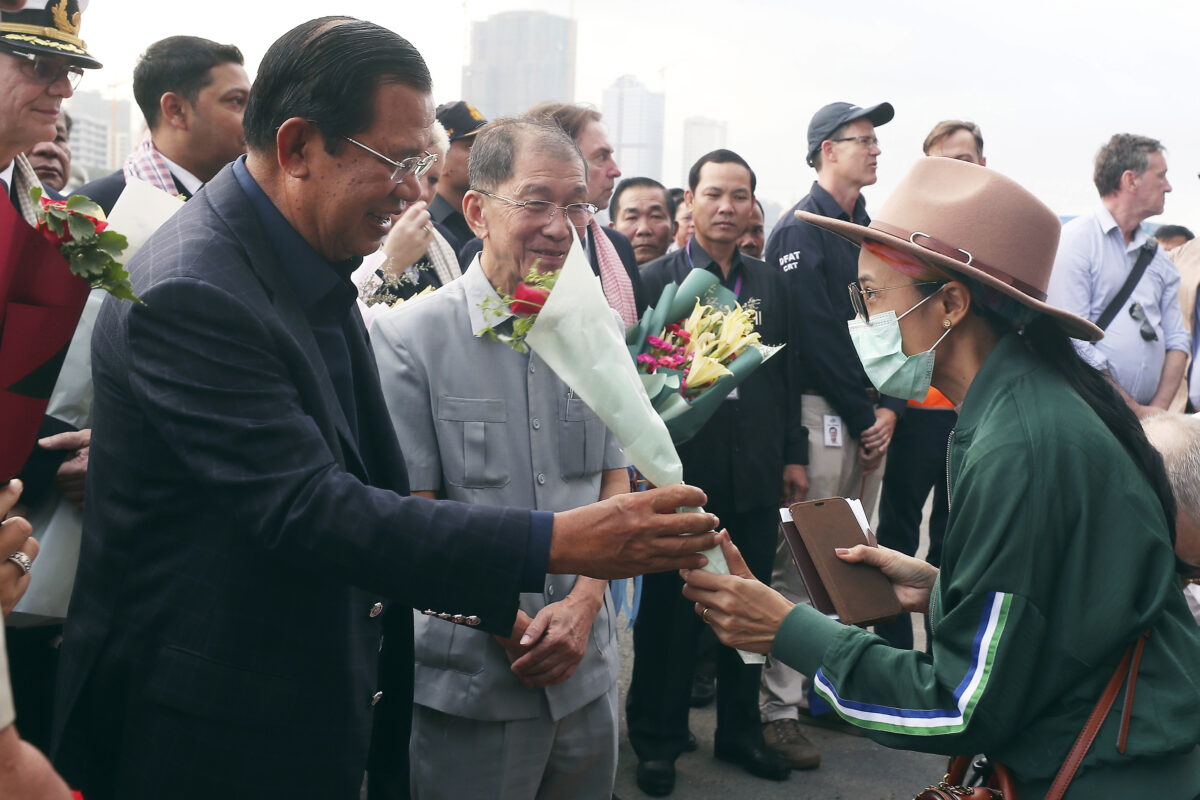 Cambodia finally accepted the Westerdam last week. Company officials insisted that there were no confirmed or even suspected cases of the new virus but the 83-year-old American woman tested positive after being allowed to leave the ship and fly to Kuala Lumpur.
After the positive test, Holland America Line said that no other guests or crew still on board or on their way home had reported any symptoms of the illness. The company said all 2,257 passengers and crew were screened for illness on Feb. 10. And passports of everyone on board showed no one had traveled through mainland China in the two weeks preceding the cruise.
Before the negative results came back this week for the 781 remaining passengers, 406 passengers at a hotel in Phnom Penh all tested positive and were told they could travel home.
"We are in close coordination with some of the leading health experts from around the world," Dr. Grant Tarling, chief medical officer for Holland America Line, said in a statement. "These experts are working with the appropriate national health authorities to investigate and follow-up with any individuals who may have come in contact with the guest."
Holland America Line said officials still haven't made a decision on Westerdam's planned Asia sailings for March 14 and beyond. On Wednesday, the company said it would make a decision by the end of the week.
"We would like to thank everyone for their extreme patience and understanding during this unprecedented situation," it said.