All 12 victims of the Nov. 7 mass shooting in California have been identified. The gunman, Ian David Long, also wounded a number of others before turning the gun on himself.
The victims included many in their 20s, as the site of the rampage at the Borderline Bar and Grill in Thousand Oaks was hosting a dance night.
Survivor of Vegas Killed
Telemachus Orfanos, 27, survived the 2017 shooting in Las Vegas but was killed on Wednesday.
Orfanos graduated from Thousand Oaks High School in 2009 and spent two-and-a-half years serving in the U.S. Navy.
He was at the bar to meet friends for dinner, his father Marc said.
"It's particularly ironic that after surviving the worst mass shooting in modern history, he went on to be killed in his hometown," he told the Ventura County Star.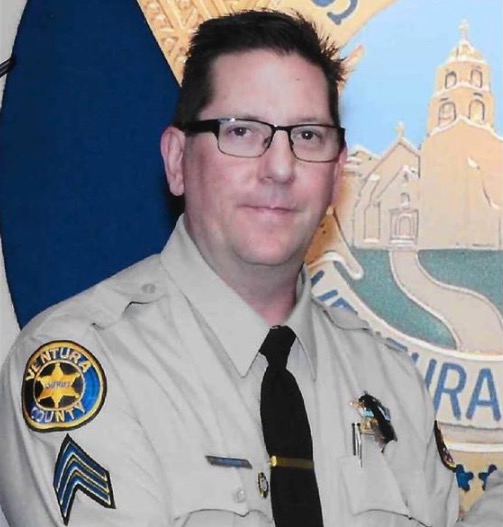 Officer Who Ran Inside
Ventura County Sheriff Sgt. Ron Helus was outside the bar when he heard gunshots and rushed inside.
Sergeant Helus "immediately made entry into the bar and confronted the shooter but was shot and severely wounded. Civilians and other deputies pulled Sergeant Helus from the bar," the Ventura County Sheriff's Office said in a statement.
"Sergeant Helus was taken to a local hospital where he died from his wounds."
"He gave his all, and tonight, as I told his wife, he died a hero," Sheriff Geoff Dean told reporters, briefly choking back tears, at a press conference. "He went in to save lives, to save people."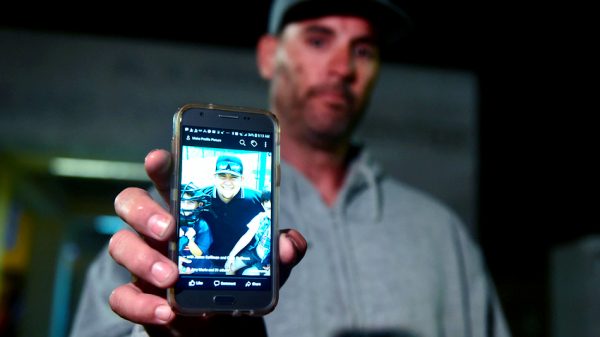 Father Identifies Son as Victim
Jason Coffman identified one of the victims as his son Cody Coffman, 22.
"Only him and I know how much I love, how much I miss him," Coffman told reporters. "Oh God, this is so hard."
"Cody was the big brother that my kids need," he added.
"I have a daughter coming on the 29th of this month, and he was so excited to have his first sister, but now she'll never know him."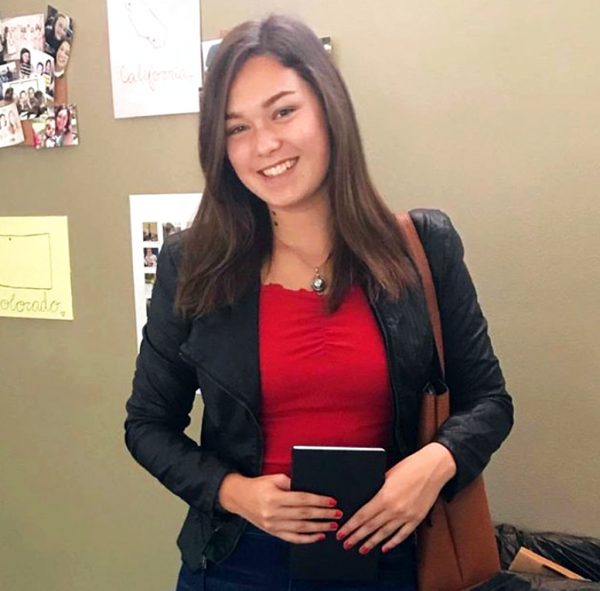 Niece of Actress Among Dead
Former Fox News' correspondent Adam Housley and "Sister Sister" actress Tamera Mowry-Housley said their niece was killed during the mass shooting.
"Our hearts are broken. We just learned that our niece Alaina was one of the victims of last night's shooting at Borderline bar in Thousand Oaks," they said in a statement.
"Alaina was an incredible young woman with so much life ahead of her and we are devastated that her life was cut short in this manner. We thank everyone for your prayers and ask for privacy at this time."
Housley was an 18-year-old freshman at Pepperdine University.
#BreakingNews: Family confirm
Daniel Manrique is among the 12 killed at the #BorderlineBarShooting; Daniel is a veteran and was a member of Team Red White Blue. @nbcla pic.twitter.com/TJ8wkYyZpO

— Mekahlo Medina (@MekahloNBCLA) November 8, 2018
Marine Veteran
Daniel Manrique, 33, was a Marine Corps veteran who founded the local chapter of Team Red, White, and Blue in 2014 to help veterans transition from military to civilian life.
"I've never met anyone my whole life that was so selfless and committed to helping veterans succeed and just thrive. He never quit on people. He never gave up, even if someone tried to push him away. He always still reached out," friend Sara Bergeron told USA Today.
The suspected gunman, Ian David Long, was also a Marine vet.
"The shooter killed someone who could have been his lifeline, who could have helped him with his PTSD, who could have understood more than anyone what he was going through," Bergeron said.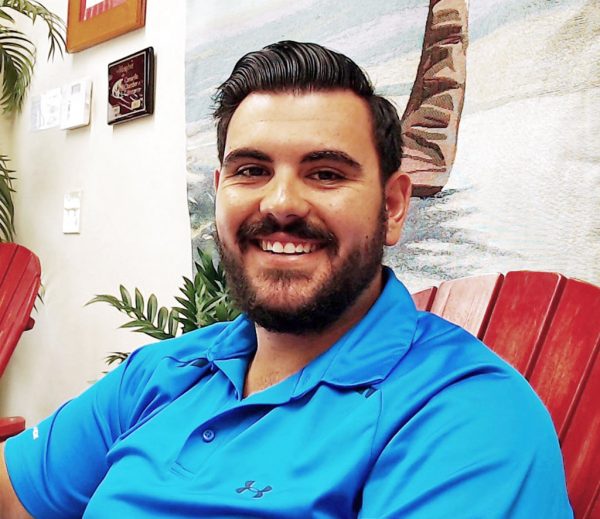 Killed Trying to Save Others
Justin Meek, 23, was trying to save others when he was killed.
"According to numerous witness accounts, Justin died a HERO saving many lives with no regard for his own life," his mother Laura Meek wrote on Facebook.
Both he and his younger sister worked as promoters. She was at the establishment as well but escaped.
"Ask anyone on the (Coronado) island who knows this kid and they'll say nothing short of how great a guy he is," longtime friend Asante Sefa-Boakye told the San Diego Union-Tribune. "There's a lot of heartbreak here over the loss of such a warm spirit."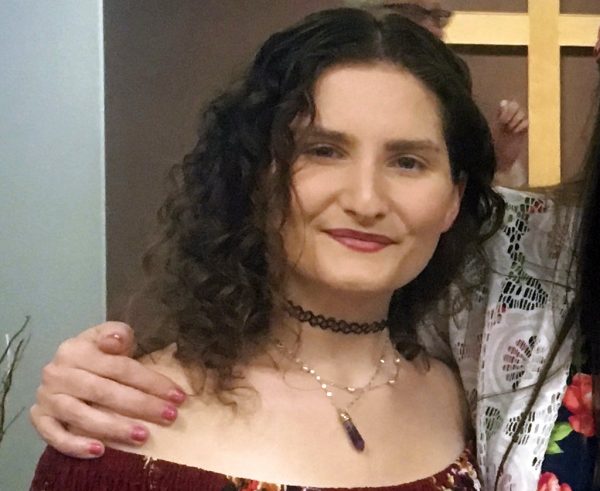 Christian Was 'All-Around Good Girl'
Noel Sparks, 21, a Moorpark College Student and active Christian was one of the victims.
Calvary Community Church in Westlake Village Rev. Shawn Thornton said that Sparks worked part-time at the church, helping with children's programs.
"She loved kids. We had a lot of parents show up today to say, 'She made my child feel important and that they mattered,'" Thornton told the Associated Press (AP).
Her aunt Patricia Sparks said her niece was an "all-around good girl. She was the kind of girl that if you had friends, you'd want them to marry her."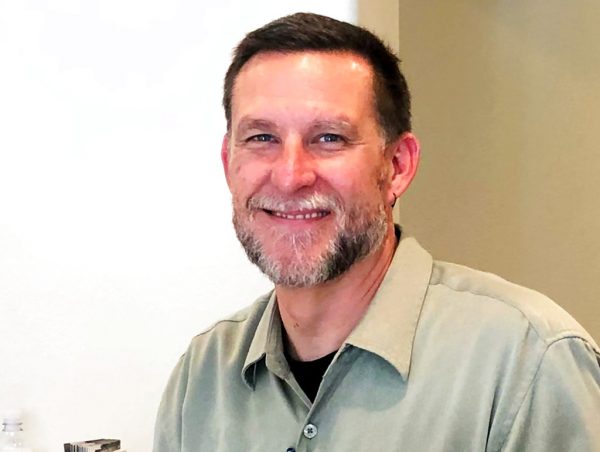 Security Guard at Bar
Sean Adler, 48, was working as a security guard at Borderline, where he stayed late to make sure people could get home safely.
"He was a very, very big personality and had a very, very gorgeous smile," Debbie Allen, a longtime friend, told the AP.
"I don't think in all the years I've known him, and it's almost 30, I ever heard him say 'no' to someone."
Adler was passionate about coffee and recently opened his own coffee shop with a partner.
We have sadly confirmed another victim of the #ThousandOaks shooting as Marky Meza Jr. He would have turned 21 on Nov. 19th. His family is devastated and asks for privacy as they heal. pic.twitter.com/kTM0zYh1YR

— Alys Martinez (@KEYTNC3Alys) November 9, 2018
20-Year-Old Busboy Killed
Marky Meza Jr., a busboy and food runner at the bar and grill, was shot and killed.
"Marky was a loving and wonderful young man who was full of life and ambition. His family is devastated by his loss," the family said in a statement sent to KEYT.
"Marky would have turned 21 on November 19. His family asks for peace and respect at this time to allow them to grieve privately."
Meza Jr. grew up in Santa Barbara and Carpinteria and graduated from Carpinteria High School.
Kristina my heart is breaking I can't believe you're gone 😔💔 pic.twitter.com/FE51mEMaGC

— Mrs. Grey (@prettylittledq) November 8, 2018
Borderline Hostess
Kristina Morisette, 20, was a hostess at Borderline. She grew up in Santa Barbara and graduated from Simi Valley High School.
"Kristina was always the nicest girl," Brandon Bohning, 19, who grew up with Morisette, told the Santa Barbara Sun.
"She never had a frown on her face—it was rare. She always had a positive attitude about everything. She never picked on anyone growing up."
"We didn't want her life to end," her mother, Martha Morisette, told the Los Angeles Times. "But we don't want her memories now to end, either."
Local Athlete Among Victims
A 21-year-old who loved sports and other outdoor activities was among the dead.
Blake Dingman of Newbury Park played high school baseball at Hillcrest Christian School in Thousand Oaks and also enjoyed going off-roading.
"We were really proud of him," great aunt Janet told the Press-Enterprise. "He was a really, fun, energetic and loving nephew."
Dingman's brother Aidan Dingman said in an Instagram post that his brother was hanging out at the bar on Wednesday. "Blake, I love you so much and I miss you more than you can imagine," he said.
21-year-old Jake Dunham's father repeatedly tried to call his son who was reportedly at Borderline with his friend Blake Dingman https://t.co/xsxqbrV2oo

— L.A. Daily News (@ladailynews) November 9, 2018
Friend Died Too
Aidan Dingman said that Jake Dunham, one of his brother's friends, was also among the victims of the shooting. The Thousand Oaks Acorn also named him as a victim.
Dunham's father Ken told NBC early Thursday that he kept trying to call his 21-year-old son.
"I keep calling it but there's no answer," he said. "It just keeps ringing out. And he always answers his phone."
From NTD News