Alibaba reportedly encroached on the human rights of China's Muslim population by financially supporting U.S.-blacklisted artificial intelligence companies to track the ethnic minority.
The e-commerce giant and its affiliated companies currently control nearly 30 percent of Chinese technology company Megvii and 7 percent of SenseTime, ESPN reported on April 14, citing recent financial documents.
Known for their AI "dragons" in China, state-backed Megvii and SenseTime were blacklisted by the United States in 2019 for acting contrary to the country's foreign policy interests and national security. The move came after their facial recognition technologies surfaced in connection with China's surveillance network on people in China's far west Xinjiang region, where over one million Uyghur Muslims and other ethnic minorities were forced into barbed-wire camps for "re-education."
Alibaba participated in three major investment rounds for Megvii from 2017 to 2019, while largely funding SenseTime, which became the world's most valuable AI startup in 2018, according to the report.
A 2020 congressional report also accused Alibaba of financing companies that helped China build "an intrusive, omnipresent surveillance state that uses emerging technologies to track individuals with greater efficiency."
In 2019, an Australian think tank found that Megvii worked in cooperation with security services and that its facial recognition software could send a "Uyghur alarm" to Chinese police, while SenseTime relies on the "largesse" of government investments on projects linked to public security surveillance.
New-York-based Human Rights Watch also found that the two Alibaba-funded Chinese AI start-ups backed Xinjiang facial recognition technology.
Research group IPVM revealed further evidence about Megvii and SenseTime in 2020 and 2021, and also reported that an Alibaba website included instructions on how to use software to identify Uyghurs. In response, Alibaba said it was "dismayed" and had "never intended for the technology to be used in this manner."
Although China has long rejected accusations of abuses in the Xinjiang region, including but not limited to mass detention, forced labor, sexual violence, and forced sterilizations, such treatments have been labeled as cultural "genocide" by the United States, several other countries, and rights organizations.
Alibaba became "concerned" after Washington placed Megvii and SenseTime on the U.S. trade blacklist yet chose not to divest, ESPN reported, citing a source close to the company's cofounder billionaire Joe Tsai.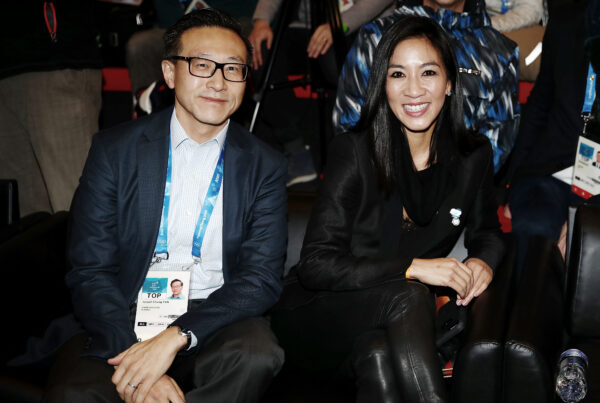 As a long-standing advocate for Beijing, Tsai has publicly defended some of the Party's most controversial policies, including the new security law in Hong Kong. As owner of the Brooklyn Nets basketball team, the 58-year-old also openly condemned former Rockets executive Daryl Morey for supporting the Hong Kong pro-democracy movement via Twitter.
The Nets then "quietly" refunded Morey's purchased ticket to see a Rockets game at Barclays Center, according to ESPN.
No records show Tsai publicly addressing China's abuses in Xinjiang or Alibaba's funding of blacklisted firms, still, China experts hold him accountable for being the second-most powerful person at the company besides Jack Ma.
Alibaba did not immediately respond to a request for comment.