Somalia's al-Shabaab launched two attacks on American and European military targets in the East African nation, said officials.
The Somali army said that it fought back against al-Shabaab, an organization designated by the U.S. State Department as a terrorist group, as it attempted to storm Belidogle military airstrip. The base holds U.S. and Somali forces, The Associated Press reported.
In a statement, U.S. Ambassador Donald Yamamoto praised the Somali military for their  "alertness and swift response."
"This attack yet again demonstrates al-Shabab violently opposes progress towards peace and prosperity in Somalia," he said.
Gen. Ahmed Yusuf, a senior Somali military officer based in Lower Shabelle region, told AP that suicide bombings and gunfire erupted across the airbase.
According to Abdifitah Haji Abdulle, a local official of the region, fighters attempted to detonate explosives at the entrance of the base before trying to enter, CNN reported. The fighting took place outside of the base.
It's not clear if there were any casualties, the report noted.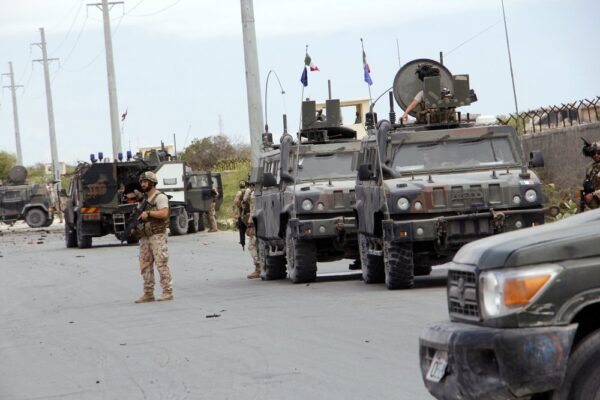 The other attack was a suicide car bombing attempt that targeted Italian peacekeeping forces in Mogadishu. The bomb attack missed the Italian convoy and instead injured a number of Somali civilians, who were nearby, AP reported.
"At the moment, there are no consequences for the Italian personnel," the Italian Ministry of Defense told CNN.
U.S. Africa Command is investigating the attacks, according to a statement.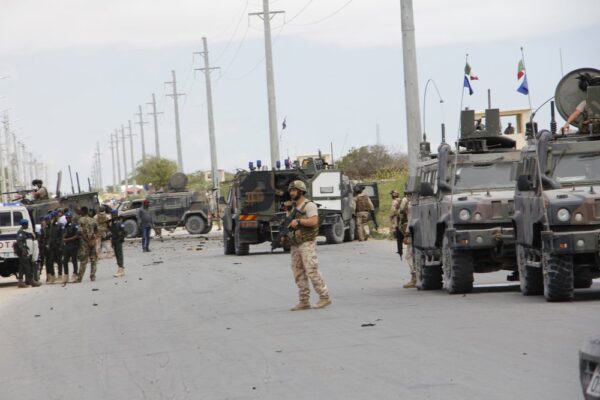 "We are working to confirm details on the incident and will have more information as soon as we can confirm facts on the ground," it said, according to the network.
On the Somalia Memo website, which is affiliated with the terrorist group, Al-Shabaab has claimed responsibility for the attack, claiming that 100 soldiers were killed in the assault. However, Somali and U.S. officials have not confirmed that number.
Al-Shabaab said they attacked the U.S. base because it was often used to launch drone strikes.
The terror group said in a statement obtained by the BBC: "After breaching the perimeters of the heavily fortified base, the mujahideen [holy warriors] stormed the military complex, engaging the crusaders in an intense firefight."