Canadian political commentator and internet personality Lauren Southern has accused Airbnb of banning her parents from using the property marketplace website simply for being related to her.
Southern took to Twitter on Feb. 8 where she shared a screenshot of a message her parents allegedly received from the San Francisco-based company.
"My parents just got banned from AirBnB for being related to me," Southern wrote alongside the screenshot. "They have never booked anything for me. They do not represent me in any way. They aren't publicly political in any way."
The message allegedly from Airbnb reads: "We have an update to share. We've removed you from the Airbnb platform because your account is closely associated with a person who isn't allowed to use Airbnb. This means you'll no longer be able to book reservations on Airbnb."
It goes on to explain that the decision was made "for the safety of our community," adding that Airbnb "may remove accounts that are closely associated with people who aren't allowed" to use the site.
The message states that going forward, Southern's parents will have all future reservations canceled and fully refunded
"We don't take these decisions lightly but if you have information to share, you can submit an appeal," the message adds.

'Will Friends of My Parents Now Be Banned?'
Southern said on Twitter that she had been banned from Airbnb "years ago" for her "politics and affiliations" and had appealed the ban but got "nowhere."
She shared a screenshot of a message allegedly from Airbnb, which was dated Aug. 2, 2019. It states that her account is being removed based on the fact "that your public affiliation with certain groups is in violation of our policies and community standards."
"How many degrees of 'affiliations' can AirBnB realistically ban people for?" Southern wrote. "Will friends of my parents now be banned? Cousins? Second cousins?"
Southern, who is also a filmmaker, ran as a Libertarian Party candidate in the Canadian federal election in 2015. She previously worked for Canada's conservative outlet Rebel Media until 2017, when she began to work independently.
One of her documentaries, titled "Farmlands," provides an in-depth look at crime from the perspective of white farmers in South Africa.
It is unclear why or how Airbnb identified her parents or why exactly they took action. Southern said on Twitter that neither of her parents is a political activist and that they are "some of the sweetest people I know."
The filmmaker said her folks had been planning a romantic getaway.
"All I've learned is that if governments and corporations can't shut you up by harming you, they'll now go for your families," Southern said.
An Airbnb spokesperson declined to answer several questions when contacted by The Epoch Times but stated: "We have reinstated their accounts and apologized to them for this mistake."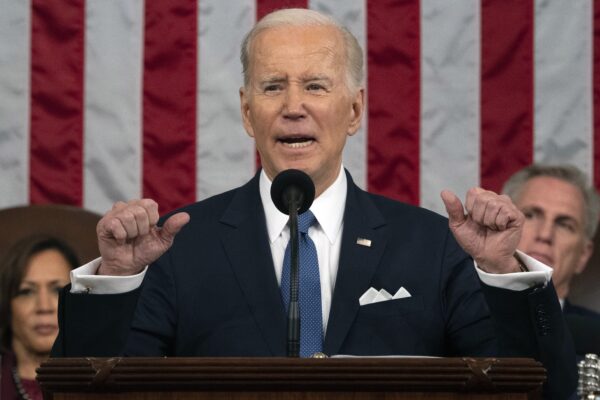 Possible Government–Big Tech Collusion Case Ongoing
Responding to Southern's Twitter post, Canadian psychologist and author Jordan Peterson wrote: "Hey, there, woke corporations: when the tide turns, and it will, this sort of behavior will prove costly."
Gregg Re, an attorney and investigative producer of Fox News's "Tucker Carlson Tonight," demanded that Airbnb explain its decision immediately.
Elsewhere, Jeremy Carl, former deputy assistant secretary of the Interior, Fish, Wildlife, and Parks under President Trump and a senior fellow at the conservative think tank Claremont Institute, called the ban "absurd," adding that there is no reason why Southern should be banned from Airbnb "any more than a hotel could arbitrarily ban you.
"The fact that your parents are banned just makes it more ridiculous and dangerous," Carl wrote in a Twitter post.
Southern's tweet comes after a Louisana court ordered the Biden administration to disclose documents relating to five national security officials that could reveal their possible involvement in the government's supposed collusion with Big Tech to suppress election- and COVID-19-related social media content.
Republican lawmakers have regularly raised concerns that some social media platforms are suppressing conservative viewpoints, which the platforms have denied.