Agents with the U.S. Environmental Protection Agency and the U.S. Air Force Office of Special Investigations raided the Oklahoma office of a major military landlord in connection with suspected violations of the Clean Air Act, Oklahoma Senator Jim Inhofe said.
In a statement on Twitter, Inhofe said authorities executed a federal search warrant at the Balfour Beatty Communities office on Tinker Air Force Base.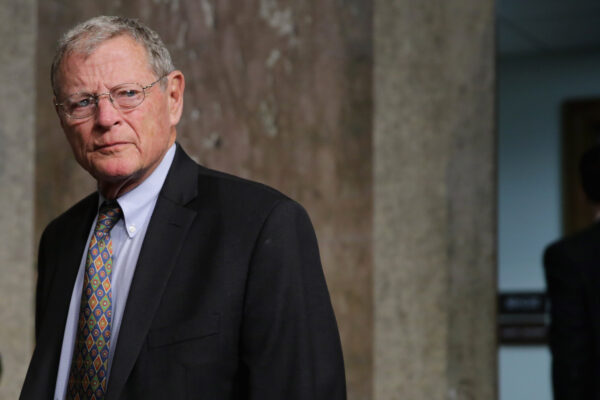 "The warrant was related to suspected Clean Air Act violations by Balfour Beatty Communities," the senator said.
"I thank federal law enforcement for doing their part to investigate any alleged wrongdoing, and I encourage Balfour Beatty Communities to cooperate fully with the investigation. While this matter is still very much under investigation, should these or any of the other ongoing federal investigations be substantiated, Balfour Beatty and those who perpetrated any wrongdoing against our military families must be held accountable to the fullest extent."
Reuters reported that the raid took place on the morning of Jan. 12, and that Balfour Beatty Communities has falsified maintenance records at several bases, which allowed the company to collect millions in incentive bonus payments while military families waited for repairs to be carried out.
In a statement to the publication, Balfour Beatty said the federal action was related to a subpoena issued by the Environmental Protection Agency.
"The investigation is connected to the matter of asbestos flooring removal that was reported in September 2019. When that event occurred, BBC promptly and voluntarily reported the incident to the local Oklahoma Department of Environmental Quality," it said.
"The company will continue to cooperate fully with the investigation."
According to its website, Balfour Beatty Communities is "one of the largest U.S. residential real estate companies" and delivers "acquisition, management, and renovation services in the multifamily, student, and military housing sectors."
Balfour Beatty Communities stated that it has been a "leader in the industry for more than 20 years," and boasts a "residential portfolio currently consisting of more than 50,000 units and $6 billion in real estate assets under management."
John Henderson, the Air Force assistant secretary for installations, told Reuters last year that the FBI and the Air Force Office of Special Investigations have been investigating allegations of fraud at Tinker and two other Air Force bases, Travis in California and Fairchild in Washington State, where the company is the landlord.
Air Force agents are investigating additional fraud allegations at Mountain Home in Idaho and Lackland in Texas, Reuters added.
The Epoch Times has contacted a spokesperson at Balfour Beatty Communities for comment.
Reuters contributed to this report.