One of China's biggest private firms has now come under the Chinese authorities' control.
On Jan. 20, Chinese investigative journalist Luo Changping announced on his Weibo account—a platform similar to Twitter—that an inside source told him personnel from the China Insurance Regulatory Commission have placed Anbang Insurance Group, a financial services conglomerate, under its control. The company's chairman, Wu Xiaohui, who was arrested in June 2017, has gained limited freedom but has already lost his controlling rights to the firm, according to Luo.
A look at Anbang's past deeds may provide clues as to why the Chinese regime took such swift action.
Financial Missteps
Abroad, Anbang was most known for buying up the Waldorf Astoria hotel in New York City for almost $2 billion, among other real estate properties in North America and Europe.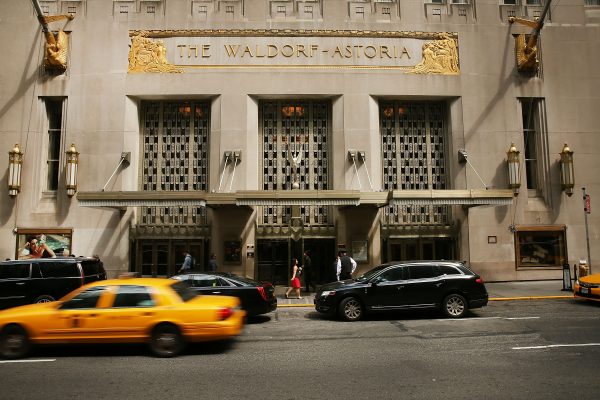 The company was founded in 2004 as a small insurer, with just 500 million yuan ($73 million) of capital. Its assets have since grown to 800 billion yuan, according to the company's website.
Anbang's aggressive bidding on overseas assets and unknown sources of capital got it in the Chinese regime's crosshairs—as Beijing has been especially wary of capital outflow.
In 2014, the company's capital base suddenly increased significantly. Research by Chinese business publication Caixin found that some of Anbang's mysterious investors that year were obscure outfits such as auto dealerships, real estate firms, and mine operators that sometimes used shared mailing addresses, many of which were connected to Wu.
The company continued to bid on a variety of foreign companies until April 2017, when Hong Kong-based newspaper Apple Daily reported that authorities instructed Anbang to stop the acquisition of Fidelity & Guaranty Life, a U.S. insurance company, and Starwood Hotels and Resorts, a subsidiary of Marriott, among others.
Anbang also invested heavily in Chinese banks, which also set off warning bells for the Chinese regime. The company invested 5.6 billion yuan in Chengdu Nongshang Bank, or 35 percent of shares, giving it a controlling stake.
It also owns 15.54 percent of China Minsheng Bank and a 13 percent interest in China Merchants Bank, according to Reuters.
Chinese business media Cailian Press reported in November 2017 that the regime's supervisory bodies ordered Anbang to transfer out its shares in China Minsheng and China Merchants Bank, limiting shares to a maximum of five percent.
The insurance industry as a whole has been investigated by the regime; in September 2017, then-chair of the Insurance Regulatory Commission Xiang Junbo was purged from his position and his Party membership. During his tenure, insurance companies were allowed to move away from traditional activities and pour money into asset purchases, contributing to stock market volatility.
Political Missteps
But perhaps Anbang's biggest mistake was its chairman's political connections. Sources close to the central authorities told The Epoch Times back in June 2017 that Wu had ties to the family of Zeng Qinghong, the former Chinese vice premier and right-hand man to former Party leader Jiang Zemin. Jiang and his associates belong to an opposition faction at odds with the current leader Xi Jinping and his allies.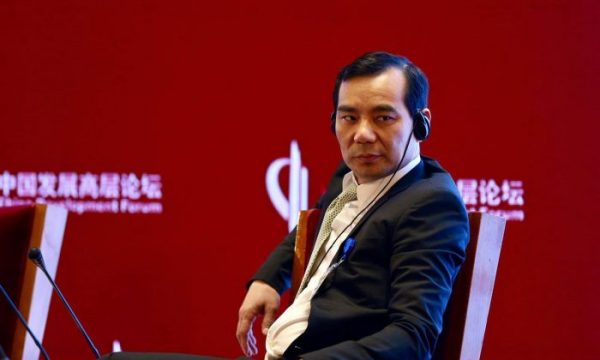 The source said Wu had helped the Zeng family and other members of the Jiang faction to launder money overseas.
The current Insurance Regulatory Commission chair Guo Shuqing alluded to Anbang and other offenders in a recent interview with the state mouthpiece newspaper, People's Daily. He did not mention names but said "a select few law offenders have, through complicated frameworks, made fake investments, injected funds over and over, and violated rules to build a massive financial corporation."
Gao Yi contributed to this report.
Recommended Video:
How Doctors in China Turn into Murderers