Officials on Dec. 17 identified the husband and wife died after their horse-drawn buggy was hit by a truck in Minnesota.
The Star-Tribune reported Robert A. Keppers, 72, and Mary J. Keppers, 66, both of Avon, died in the crash at around 11:15 a.m. on Dec. 16. They were heading on the shoulder of County Road 9 near Avon, the Stearns County Sheriff's Office.
Marc L. Knapp, of Avon, was heading north when his truck hit the horse-drawn buggy from behind, sending it into a nearby ditch, the paper reported.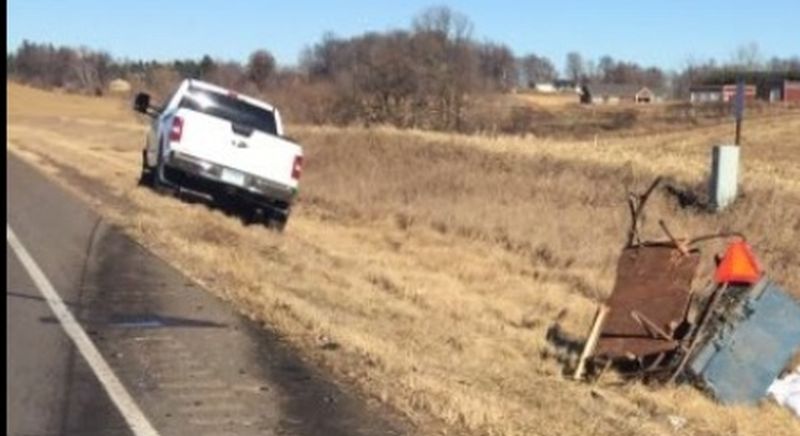 Some people stopped to help with the resuscitation efforts, but the couple succumbed to their injuries, according to the sheriff's office. The horse also died in the crash, and family friends removed its remains, according to the Park Rapid Enterprise.
A photo taken from the scene of the crash shows a smashed buggy with an orange triangle on the back, which is used to alert motorists of a slow-moving vehicle.
"It's unusual to have somebody with their horse and buggy on a county road," Chief Sheriff's Deputy Jon Lentz told the Tribune. "On township roads, it's not that unusual."
The cause of the crash is being investigated by the Minnesota State Patrol and the sheriff's office. Knapp was not arrested, and there was no sign that alcohol was involved.
The accident was reported by the Ford F-150 OnStar crash activation system, Park Rapid Enterprise reported.
"Several other people stopped to assist at the crash scene," a release from the sheriff's office stated, according to the SC Times. "While officers were en route, information was received that both parties in the buggy were critically injured and CPR was in progress."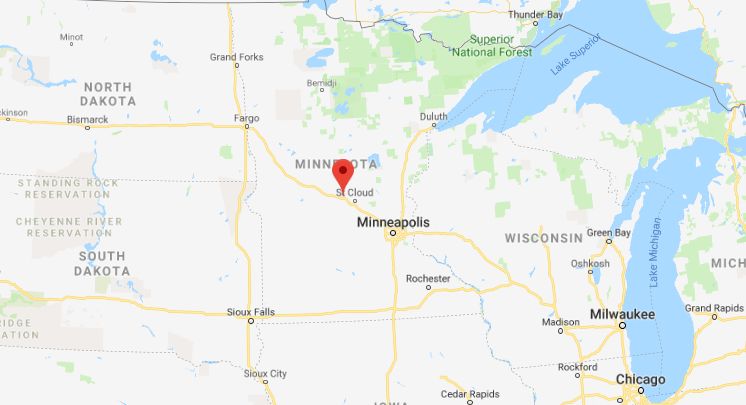 Avon Fire & Rescue, Gold Cross Ambulance, Minnesota State Patrol officials responded to the crash.
"The Stearns County Sheriff's Office UAV was deployed to film and photograph the scene to assist with reconstruction," police also said.
Other details about the crash are not clear.
Other Buggy Crashes
Last year, a crash involving a horse-drawn carriage and a pickup truck in Michigan left three children dead in Michigan. Michigan State Police said at the time that a red Dodge Ram was traveling eastward when it hit the carriage and crushed it.
According to Michigan State Law, carriages are considered "traffic" and said that "a person riding an animal or driving an animal-drawn vehicle upon a roadway shall be granted all of the rights and shall be subject to all the duties, criminal penalties, and civil sanctions applicable to the driver of a vehicle by this chapter, except those provisions of this chapter which by their very nature may not have application."
#News via #FOXNEWS "Michigan buggy crash: 3 children killed, 6 hurt after truck slams into carriage" | https://t.co/ZAvDYFmjpY pic.twitter.com/0SK3GKhLUX

— Jorge Luis Lopez Esq (@lopezgovlaw) October 29, 2017
In 2017, a teen was killed after a semi-truck hit a horse and buggy in central Minnesota. David Miller of Staples was driving the horse and buggy when a semi rear-ended the horse and buggy about 7:20 a.m., killing Miller and the horse, Twincities.com reported.