Former Vice President Joe Biden's strong surge nationally in popularity among Democratic voters will likely be reflected in California's late-arriving mail-in ballots, political analyst Tony Quinn says.
Quinn still expects Sanders to win the state's Democratic primary—but not by the strong margin many polls had predicted.
"Once again, this big Bernie turnout that [Sanders] kept claiming was out there, never showed up," said Quinn, a senior editor at California Target Book.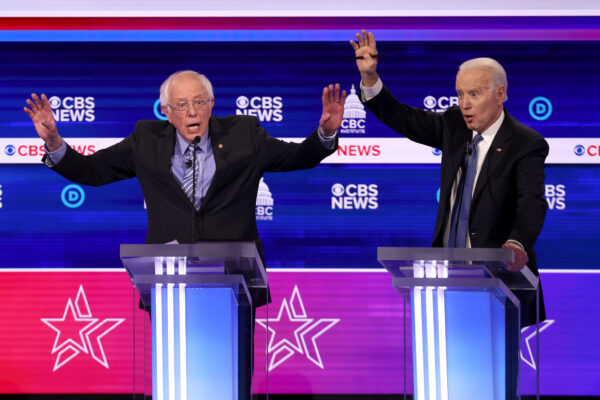 Election results as of March 6 show Sanders leading Biden, with 33.6 percent of the California vote to Biden's 25.2 percent. Sanders currently holds about 60 percent of California's 415 delegates.
"He's not going to win by that big a margin," Quinn said. "He's only getting about a third of the vote right now. It's not winner-take-all."
Although they've dropped out of the race, Michael Bloomberg earned 14.1 percent, Elizabeth Warren 12.3 percent, Pete Buttigieg 6.1 percent, Amy Klobuchar 3.1 percent, and Tom Steyer 2.6 percent of the vote.
These percentages will likely shift delegates to the former vice president, Quinn said, with all but Warren endorsing Biden.
Votes Not Counted
Nearly 40 percent of ballots have not yet been counted—and, according to Sherry Bebitch Jeffe, a retired public policy professor at the University of Southern California, it's just too early to say what will happen in many close contests.
Quinn agreed: "I don't think there's going to be major changes, but some races could shift. There are probably a lot of Democrats that held their ballots and voted late. They could change some of the races."
Though Sanders showed a substantial lead in early voting, Quinn suspects the late vote will go to Biden.
"The polling a week ago showed Bernie Sanders running up a huge delegate lead on Super Tuesday. Well, he's not going to have a lead at all," he said. "I think the remaining votes in California are going to be more pro-Biden, because I think these are Democrats who held their ballots, and then probably voted for Biden when they realized he was the alternative.
"I think a lot of people probably stuffed them in the mail on Monday. By that time, they knew the lay of the land."
As of March 6, there were about 5.5 million votes tallied. But there could be as many as four million still out there, he said.
Republican Primary
President Donald Trump earned a strong show of support, with more than 1.5 million votes, or 92.5 percent of the ballots cast, in the Republican primary. That's a relatively strong turnout for a Republican primary in which Trump is virtually uncontested.
By comparison, Sanders' vote tally in the more competitive Democratic race stood just under 1.1 million, with Biden contributing another 800,000 plus so far.
"The early turnout has been pretty favorable to the Republicans, which would be a surprise given that there's no Republican contest," Quinn said.
Typical Primary Voters
The primary brought out typical voters, many of whom are generally older homeowners, Quinn said.
"What you found was a more traditional vote. People who always vote, voted," he added.
Congressional Races
Controversial congressional figures, such as Democrats Adam Schiff and Maxine Waters, who led the charge to impeach President Donald Trump, appear safe in their deep blue districts—though whether they will face Republican or Democratic challengers in the Nov. 3 general election remains too close to call until all the ballots have been counted.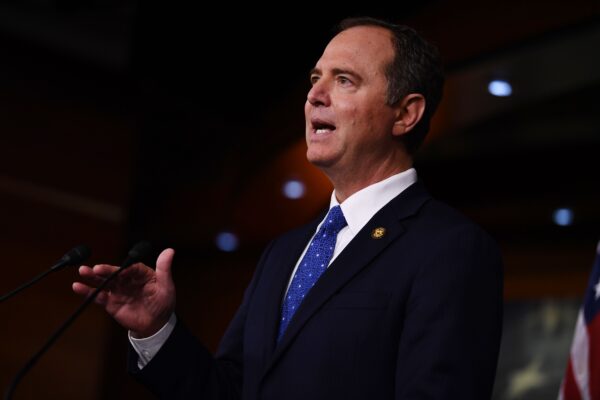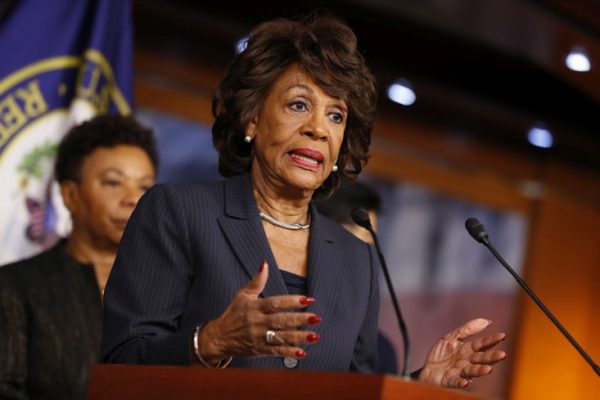 California's primary system allows the top-two vote getters to square off in the general election, regardless of political party, often resulting in two Democratic candidates in deep blue districts.
50th Congressional District
In the traditionally GOP-held 50th congressional district, Quinn expects Republican Darrell Issa to win the seat in November—but Jeffe is not so sure.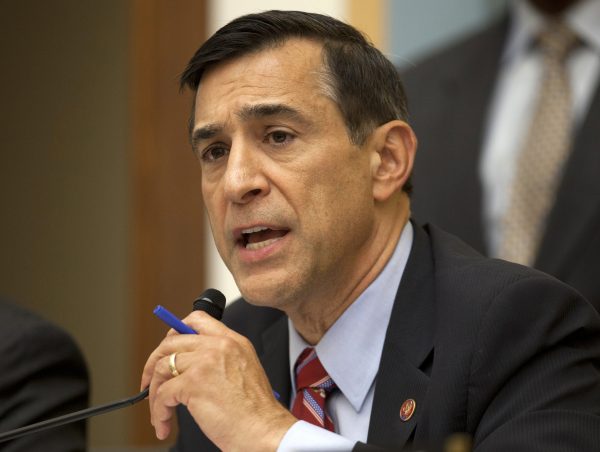 "If any of the districts are going to stay Republican, it will be the 50th, but we just don't know at this point whether or not that's going to happen," Jeffe said.
"The polling showed he was going to run second, but he'll be elected in the fall," Quinn added. "That's what it looks like now, but we don't know because there is 30 to 40 percent of the vote still out."
Currently, the results show Democratic candidate Ammar Campa-Najjar in the lead with just over 35 percent of the vote, while Issa is second place with 24.5 percent. Republicans Carl DeMaio and Brian Jones also earned over 20 and 10 percent, respectively.
"I would say the Democratic frontrunner can't rest easy with those results," Jeffe said.
25th Congressional District
There are two separate elections in the 25th district: a special election to replace former U.S. Rep. Katie Hill, who resigned, and the primary.
"There's a May runoff for the rest of Katie Hill's current term," Jeffe said. "And then in November will be the runoff for the next full two-year term."
The top-two vote getters in the special election will compete again in May to complete the remainder of Hill's term, while the top two receiving votes in the separate regular primary will square off again in November for the new two-year term.
In both elections, Democratic candidate Christy Smith is leading over Republican Mike Garcia, meaning they could face each other in May and then again in November. Currently, Smith holds about 30 percent of the vote, while Garcia's tally is just shy of 25 percent.
"That could be a hot race in the runoff," Quinn said.
Same-Party Races
Current vote tallies suggest California's top-two primary system will produce several same-party races on the November ballot.
"It looks like there are quite a few Democrat-on-Democrat races, which is no surprise," Quinn said.
But in most cases, the general elections will feature a Democrat versus a Republican, who has "no chance" of being elected, according to Quinn.
"It's not surprising given the imbalance in voter registration," Jeffe said. "It's basically a one-party state."
Proposition 13
Both analysts agree that Proposition 13, a state ballot measure for "bonds to fund public education facilities," will likely fail.
With rising fears over the coronavirus outbreak in the U.S. and stock market volatility, asking voters to approve a $15 billion bond for public schools was "bad timing and bad luck," Jeffe said.
"There's uncertainty and people feel they're overtaxed," Quinn agreed. "They've turned down a lot of local tax increases, and there's so much uncertainty given the virus and everything. I think they just didn't see any reason to further burden themselves."

As of March 6, election results showed that 55.4 percent of California voted "No" on the proposition.
Votes Slow to Be Counted
California election results take so long to confirm due to mail-in ballots, which people tend to send in late and then have to be verified.
"The counties have a whole month to do the count, so they take their time," Quinn said. "It's frustrating, but that's how it is."
By law, the results don't have to be submitted until April 3, Jeffe added—though they hope to see most of the election results in about a week.
Voter Turnout, Confusion
Both analysts said new voting machines confused voters in Los Angeles County.
"L.A. county was a big mess," Quinn said. "People didn't understand the new voting machines, and they didn't work as well as they should have. There were not enough of them."
The complicated devices may have scared off voters. "There might have been a lot of people in L.A. that just didn't vote because of the confusion," Quinn added. "I've heard that a lot of things went wrong."
According to Jeffe, some people waited in line three-and-half-hours to vote. "Unbelievable," she said.
Despite concern over the coronavirus, the risk of infection wasn't enough to keep voters away from the polls, though some locations took extra precautions. "At some polling stations, voters didn't have to get out of their vehicles," said Jeffe. "You dropped your vote off or drove-in your vote."
State Senate and State Assembly
In the state legislative races, both political analysts said there were "no big surprises," with California remaining a deep blue state.
"There are very, very few serious races in California at the legislative and congressional level," Quinn said. "There are some in Orange County that are going to be hotly contested, and maybe in the Central Valley."
The Orange County Democratic candidates that seem particularly weak to Quinn include Josh Harder, T.J. Cox, and Harley Rouda. "They are all kind of running behind their Republicans, but again that's not really predictive of the fall," he said.
"The fall is going to be a completely different election."