With the Taliban now in full control of Afghanistan after the U.S. military completed their final withdrawal on Aug. 31, Afghans in Los Angeles are worrying, praying, and raising awareness for the people of Afghanistan.
The Epoch Times reached out to members of the Afghan community in Los Angeles to get their thoughts.
Sayed, whose name has been changed upon request to protect privacy, grew up in Afghanistan before moving to Los Angeles for college in 2011. Sayed was in his last year of high school when U.S. troops came to Afghanistan in 2001.
He joined the Northern Alliance, a military alliance of rebel groups, who fought against the Taliban.
"They killed 10,000 people when they came to my hometown in the north—women, men, children, for three days," he told The Epoch Times.
He recollected life under the Taliban regime. Before the U.S. military came to Afghanistan, the Taliban controlled about 95 percent of the country, he said.
When the Taliban fell, Sayed said the culture changed in many ways. Women and other marginalized groups were able to go to school and get an education for the first time. CDs, DVDs, and other entertainment grew popular in his hometown, where the Taliban had restricted nearly all forms of media. Afghan students were able to learn English and other languages.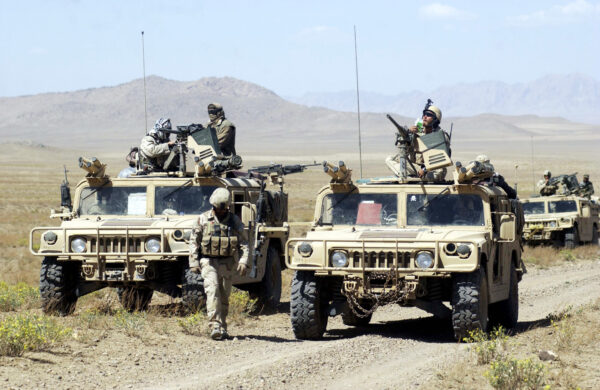 Sayed, who picked up a bit of English when he served in the Northern Alliance, said he joined a class to improve his English skills. Through conversations with his teacher, he converted to the Christian faith and joined a Bible study of about 25 people. While Christians didn't have to worry about being persecuted by the Taliban anymore, Sayed said, they still exercised caution.
However, when Sayed converted, he said, "There was this fire that I couldn't even shut up."
He went back to his hometown and began to share gospel literature and DVDs with his neighbors, who were happy to receive free DVDs after being restricted from media for so long.
But once they realized the DVDs contained Christian content, they complained to his father. Sayed's father gave him an ultimatum: "Convert back to Islam, or you are not my son." But Sayed, heart heavy, couldn't deny his faith, he said.
He returned to the southern part of Afghanistan and joined underground house church planting efforts. Sayed, who is still connected to some of the house churches in Afghanistan, now works with the Afghan Christian Fellowship Church in Los Angeles.
A U.S. missionary who has been in Afghanistan since 2005 planting house churches across the country with more than 2,000 believers told The Epoch Times in an email that his ministry's focus has shifted from spreading the gospel to evacuating people from Afghanistan as quickly as possible. The missionary requested to remain anonymous.
Sayed said he is worried about his friends in the underground churches being discovered and persecuted for their faith, and he is worried about his family, though he hasn't spoken to them since 2007. He said he prays for them daily.
"Afghanistan has a population of 36 to 38 million people, and half of the population are women. Women who could work outside of the home, women who could go to school every day and are highly educated—what's going to happen to them? They're going to be controlled by a bunch of terrorists [who] have never seen school a single day of their lives," he said.
"Just knowing that they're going to be ruled by a terrorist organization [whose members] can't read, and they're going to be the ones who are going to be put in charge of people who spent years of their lives to go to school and get higher education … You know, it's just sad. You have no idea how desperate and how hopeless people are in Afghanistan."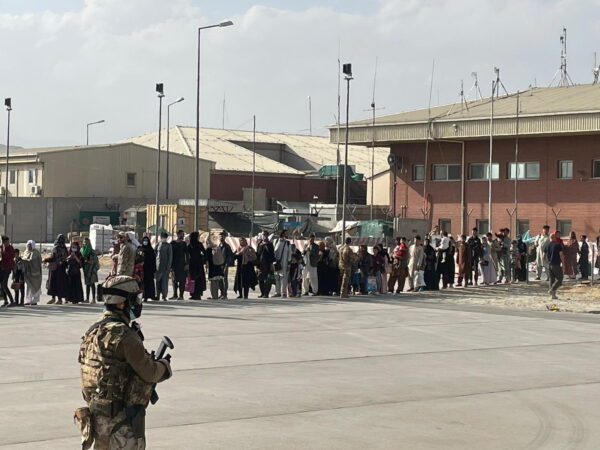 Sayed strongly believes the United States should let in Afghan refugees, as do Palos Verdes Peninsula High School students Hameeda Uloomi and Sulaiman Shaikh. Uloomi and Shaikh founded AFG Aid, an organization dedicated to delivering access to safe education in countries like Afghanistan, at their school nearly a year ago.
Before the Taliban takeover, Uloomi, who spent her childhood in Afghanistan, and Shaikh, who lived in Pakistan, were collecting school supplies from their neighborhood to donate to schools in Afghanistan.
"Before I moved here to America five years ago, I experienced a lot of terror by the people that are doing this today as well," Uloomi told The Epoch Times. "So coming here to America, I was watching the news reading articles about what's happening back home, and it would really hurt me to see all these children without food, without an education, and without the right supplies."
Uloomi said she had hoped to travel with some of her fellow students to Kabul to distribute supplies to schools. However, plans changed when the Taliban returned.
Uloomi, who is still in touch with her family in Afghanistan, said her father is actively trying to get them out. She just heard from her uncle, whose school is locked down.
"This has been his fifth time or sixth time where he stopped from going school or it was just shut down, and there's no way for them to even do online school," Uloomi said. "My uncle is very young, and as a young adult who should be pursuing his career and his dream, but instead he's locked up in his house not being able to do anything, and it's just very scary and heartbreaking for us all the way here in America, knowing that we are safe here but our family back home we may not hear from them."
Shaikh and Uloomi said the fact that people can't go to school as a result of the lockdown is all the more heartbreaking to them since AFG Aid began specifically with a passion to help further education in war-torn countries.
"Education … we're not even worrying about that right now, and that makes me really sad because education is what we need to get out of this," Uloomi said.
Shaikh agreed, saying that education is important to countries like Afghanistan because it's what keeps young people from joining extremist groups like the Taliban.
Shaikh said the group has now shifted its focus to raising awareness and lobbying for the United States to allow Afghan refugees into the country.
AFG Aid recently organized several peaceful demonstrations in Los Angeles to lobby for refugees to find safety in the United States.
"We want people to know that we don't want this to be political at all. We want the message to be to help the people of Afghanistan because pointing fingers is not going to do anything for us," Shaikh said. "This is about figuring out a solution to a human rights crisis."