A Conservative senator says it's time Canada tackles the issue of foreign interference in a "meaningful way," for any effort contrary to that will only lead to the public losing trust in the country's institutions.
"Canada's intelligence agencies have long been warning about this threat of malign foreign influence toward our democracy and our society," Sen. Leo Housakos told the Senate on March 29. "The truth is, if we don't start addressing it in a meaningful way, it will absolutely erode public trust in our elected officials and our processes and institutions."
Housakos' warning came as he moved second reading of a bill he introduced last month, calling for the establishment of a registry that identifies agents of foreign influence in Canada.
Known as Bill S-237, the legislation aims to establish a Foreign Influence Registry and to amend the Criminal Code. It would impose an "obligation on individuals acting on behalf of a foreign principal to file a return when they undertake specific actions with respect to public office holders."
The bill also seeks to increase sentencing for intimidation if an offender, acting on behalf of a foreign government, attempts to stop someone from doing anything they have a legal right to do, or to make them do anything unlawful.
"Foreign interference and influence are real, and it is very much happening right here in Canada," Housakos said. "In many cases, it is financial and, in other cases, it comes in the form of disinformation; sometimes both."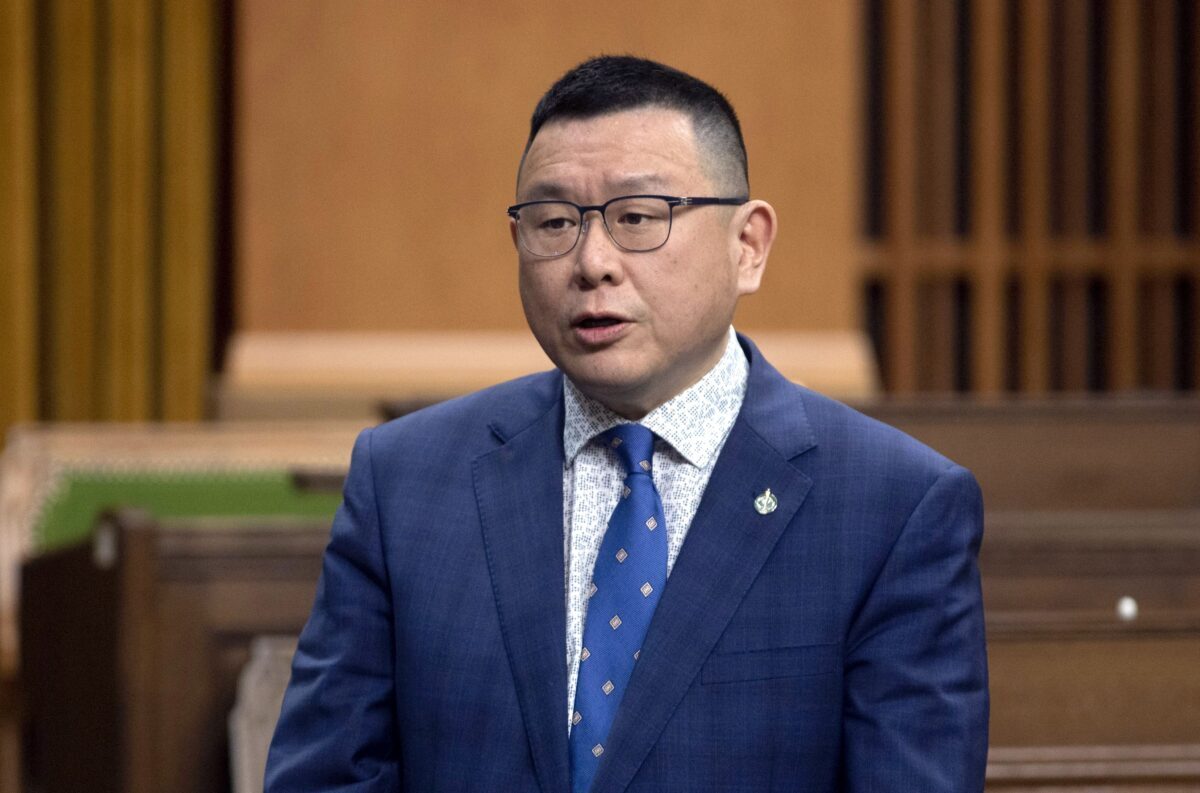 Housakos cited the example of former Conservative MP Kenny Chiu who lost his seat in the B.C. riding of Steveston–Richmond East in the 2021 federal election.
"Mr. Chiu lost his seat in the 2021 election in large part because of a disinformation campaign about his bill [C-282]—a disinformation campaign that was clearly linked to a foreign power," he said.
Bill C-282, which received its first reading in the previous Parliament on April 13, 2021, is a private member's bill that sought to increase transparency by compelling anyone working on behalf of a foreign entity to register as a foreign agent.
Referring to a January article titled "Misinformation and Chinese interference in Canada's affairs" published in Policy Options, Housakos said the authors detailed how various tactics were deployed by pro-Beijing groups to smear Chiu and his bill.
"Chiu's pro-democracy and 'anti-Chinese communist party background' were being used as justification for the accusation and argument that the proposed Foreign influence Registry Act was indeed racial discrimination against the Chinese, and that the bill's prime objective was to 'suppress pro-China opinion, as well as to operate surveillance on organizations and individuals' in the overseas Chinese community," the authors wrote.
Elaborating on their findings, the authors noted that the use of fake news is widespread in overseas Chinese communities via social media such as WeChat and WhatsApp.
"Research indicates that people tend to accept misinformation as fact if it comes from a credible and trustworthy source, and so-called 'trust' can also be based on 'feelings of familiarity,'" the article said.
In its 2020 annual report, the Canadian Security Intelligence Service cautioned that foreign state actors are increasingly targeting Canada's electoral system to undermine the country's democracy.
"Although Canada's electoral system is strong, threat actors have sought to target its politicians, political parties, elections, and media outlets in order to manipulate the Canadian public and interfere with Canada's democracy," the report said.
"Certain states may seek to manipulate and misuse Canada's electoral system to further their own national interests; others may seek to discredit key facets of Canada's democratic institutions to reduce public confidence in the democratic system."
Housakos said since there is evidence that countries like China, Iran, and Russia are engaged in foreign interference and influence operations against Canada, setting up the registry is critical.
"Why shouldn't we have such a registry? Do Canadians not deserve to know who is lobbying their public officials on behalf of foreign entities?" he asked.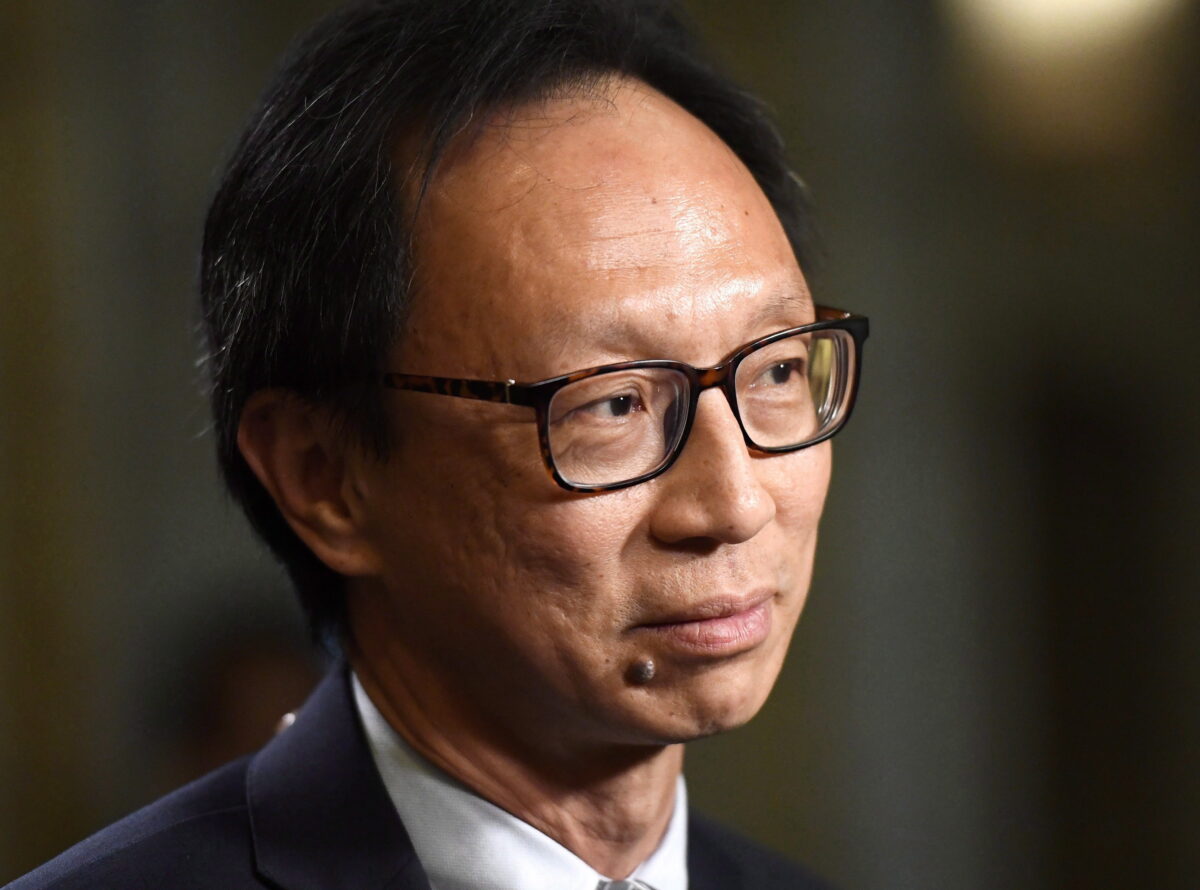 Bill S-237 was challenged by Sen. Yuen Pau Woo, who argued that the bill is overreaching such that it would also require individuals representing alumni associations, sporting groups, municipalities, and cultural institutions under the direct or indirect control of Beijing, to be registered.
"That is not at all the essence of this bill," Housakos said. "When you have organizations that are funded directly by Beijing, which are here promoting the agenda of that tyrannical organization to government agencies, to our institutions—particularly in commerce, trade, science, technology, energy sectors—those are the ones that are of serious concern when it comes to dealing with this issue."
Woo also differed in his view that China is a "tyrannical" state.
"You have been quite clear in saying that China is an authoritarian state, which I entirely agree with," he told Housakos. "You also described it as 'tyrannical.' I'm not sure I would go that far, but it's certainly a Leninist state."
Housakos replied that it's "unfortunate" that a Canadian senator wouldn't recognize the tyranny China has committed over the years, noting the 1989 Tiananmen Square massacre and the persecution of Uyghur Muslims in Xinjiang.
"To stand up and say that you take exception to the comments of me referring to the administration and the regime in China as tyrannical is in itself outrageous," he said.
The debate on Bill S-237 was adjourned without a second reading vote.