Rep. Adam Schiff (D-Calif.) added words that were not spoken by President Donald Trump while reading from a transcript of the call between Trump and Ukrainian President Volodymyr Zelensky during a House Intelligence Committee hearing on Sept. 26.
Schiff, the chairman of the committee and a big proponent of the Russia-Trump collusion theory, opened the hearing. During his opening remarks, he said the transcript of the July call "reads like a classic organized crime shakedown."
"This is the essence of what the president communicates," Schiff continued.
The chairman then quoted part of the transcript before mixing in words that were not uttered by Trump.
"We've been very good to your country, very good, no other county has done as much as you have but you know what? I don't see much reciprocity here. I hear what you want, I have a favor I want from you though. And I'm going to say this only seven times, so you better listen good, I want you to make up dirt on my political opponent, understand, lots of it, on this and on that," Schiff said.
"I'm going to put you in touch with people, not just any people, I'm going to put you in touch with Attorney General William Barr … and [Trump's lawyer] Rudy [Guliani]."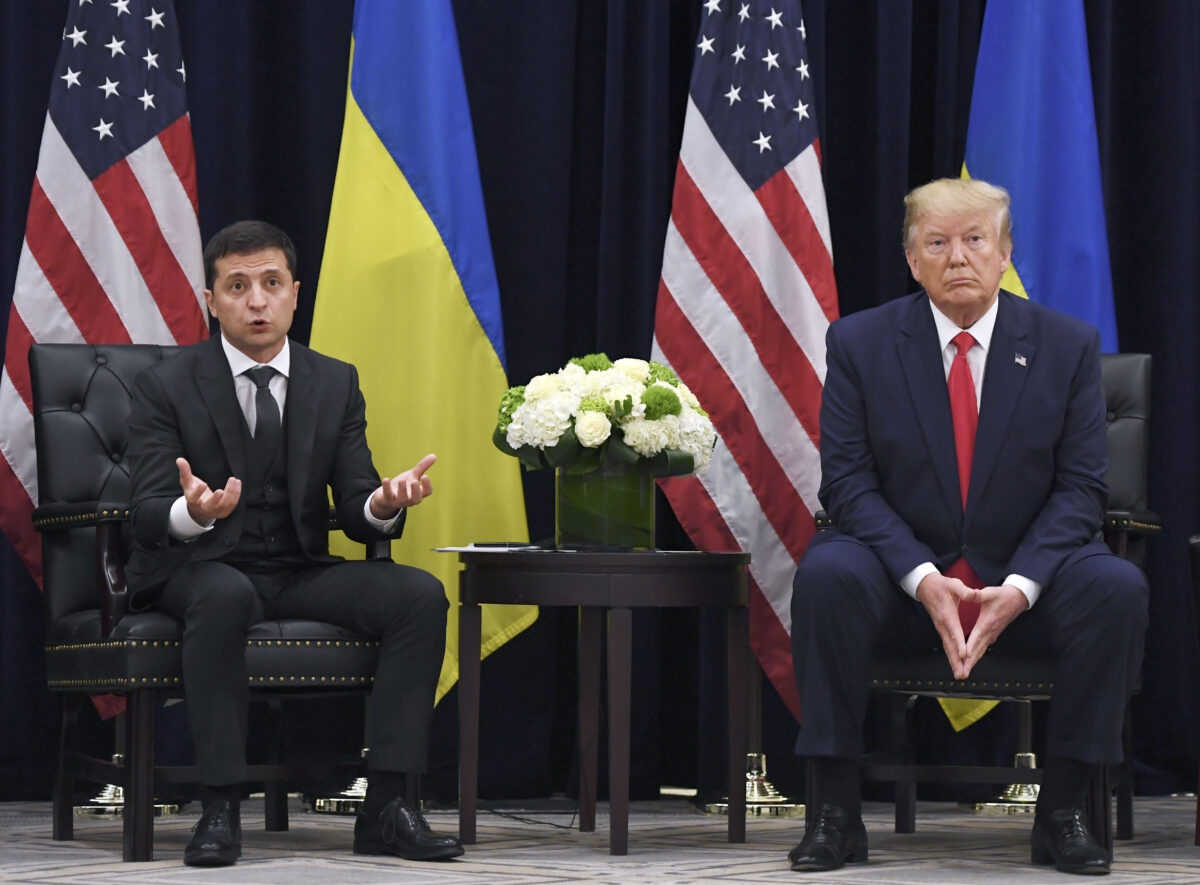 "And by the way don't call me again, I'll call you when you've done what I asked," Schiff said, before adding: "This is in sum and character what the president was trying to communicate with the president of Ukraine. It would be funny if it wasn't such a graphic portrayal of the president's oath of office."
Rep. Mike Turner (R-Ohio) later called Schiff out.
"While the chairman was speaking I had someone text me, 'is he just making this up?'" Turner said. "And yes, yes he was. Because sometimes fiction is better than the actual words or the text. But luckily the American public are smart and they have the transcript. They've read the conversation, they know when someone's just making it up."
After Turner's remarks, Schiff told those assembled: "My colleague is right … it's not okay. But also my summary of the president's call was meant to be, at least part, in parody. The fact that that's not clear is a separate problem in and of itself. Of course, the president never said 'if you don't understand me I'm going to say it seven more times.' My point is that that was the message that the Ukrainian president was receiving in not so many words."
Trump's 2020 campaign highlighted Schiff's parody claim.
"When Adam Schiff was confronted about his made-up version of the Ukraine transcript, he admitted it was 'parody.' Democrats KNOW President Trump didn't do anything wrong, so they're resorting to making things up to trick you!" the campaign said on Twitter, sharing a clip of the hearing.