Canadian actress and model Stefanie Sherk has passed away at the age of just 37.
Actor Demián Bichir, 55, announced with "inconceivable pain" the death of his wife in an emotional Instagram post on Wednesday, April 24, saying Sherk had died "peacefully."
"It has been the saddest and toughest time of our lives and we don't know how much time it will take for us to overcome this pain," he said in the post, which featured a photograph of Sherk.

Bichir said his wife passed away on April 20. He did not specify the cause of death.
"Stefanie's beautiful, angelical and talented presence will be immensely missed," Bichir wrote. "We will hold Stefanie in our hearts forever."

The actor asked for privacy in the family's time of mourning.
"We thank everybody beforehand for their prayers and we respectfully ask for your understanding so we may grieve in peace and privacy in these incredibly difficult times."
Bichir wrote, "It is our sincerest hope that our beautiful Stefanie, my angel and love of my life, will rest in eternal peace."
Tributes
Friends and colleagues have offered condolences in the wake of the tragic loss.
Bryan Craig, who stars opposite Bichir on the ABC series "Grand Hotel" wrote, "This will be in my prayers Demian, I'm so sorry."
Diane Kruger, who co-starred with Bichir in "The Bridge," shared her sympathies: "Oh Demian, I'm so sorry I had no idea. I'm sending you so much love in this difficult time."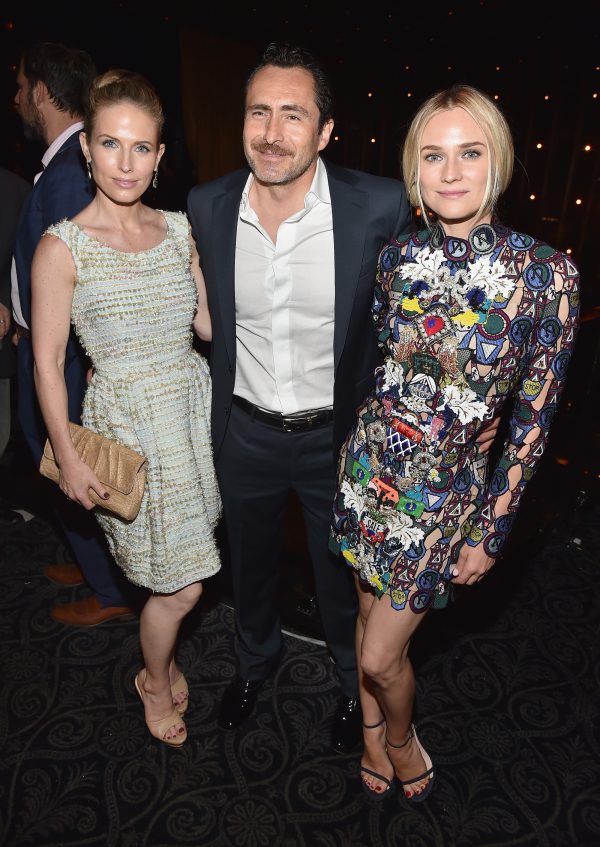 Bichir, who is well known in Mexico, also received condolences from Alfonso Herrera, Carlos Bardem, and Omar Chaparro.
"Lo lamento mucho. Un abrazo con mucho respeto y cariño," Herrera wrote in his native Spanish, which translates as: "My deepest regrets. Sending an embrace with great respect and affection."
"Cuento lo siento Demian," wrote Chaparro, "te mando un abrazo sincero y mis oraciones para todos ustedes en estos momentos," which translates as, "My condolences Demian, I send you a sincere hug and my prayers for all of you at this time."
Sherk was born in Niagara-On-The-Lake, Canada, and has a number of acting credentials to her name.
In the 2015 television show "#Hashtag The Series," she played the mother of a technology-obsessed teen.
She also starred in Bichir's directorial debut "Un Cuento de Circo & A Love Song" alongside Eva Longoria.
Her other films include "Star Power," "Valentine's Day," and "Loco Love."
Meanwhile, Bichir's film credits include Quentin Tarantino's "The Hateful Eight" and a nomination for an Oscar for Best Actor for his role in "A Better Life."
The Associated Press contributed to this report.