A 16-year-old CBBC star, Mya-Lecia Naylor, died after hanging herself at home, according to British news reports. Lecia-Naylor died in April 2019.
According to the coroner, she died via misadventure, reported the BBC on Sept. 9.
At the time, the CBBC said that she was a "much-loved part of the BBC Children's family and a hugely talented actress, singer and dancer."
Her father, Martin Naylor, said that he saw the teen just a few hours before she was found dead, saying he felt the incident was "a spur of the moment" act.
Naylor told South London Coroners Court: "I honestly believe she was just making some sort of point. I genuinely believe she did not mean to do it."
Nothing suspicious was discovered on her phones, laptop, or social media accounts.
The court heard that before the night of her death, she had watched a film with her family that touched on suicide, the Evening Standard reported.
"She clearly had plans for the future," her father said.
South London assistant coroner Toby Watkin ruled she "did not intend to end her own life," describing it as misadventure. In the United Kingdom, death by misadventure is the official name for a death caused by an accident.
She appeared in "Cloud Atlas" along with Tom Hanks and had a role in the upcoming Netflix show, "The Witcher."
At the time of her passing, the CBBC said that she "was a much-loved part of the BBC Children's family, and a hugely talented actress, singer and dancer."
"We will miss her enormously and we are sure that you will want to join us in sending all our love to her family and friends," the news outlet said.
Emily Atack, another actress, offered tribute on Instagram.
"So shocked and sad to hear about lovely Mya-Lecia Naylor. She was a beautiful and talented girl," she wrote. "A complete joy to be around on the set of Almost Never. Sending all my love to her family & friends. Rest in peace beautiful girl."
The Evening Standard also reported there were no drugs or alcohol in her system at the time of her death.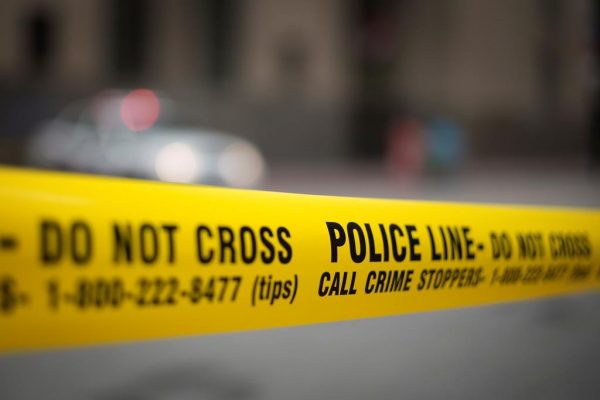 Suicide Statistics and Prevention
According to the American Foundation for Suicide Prevention, suicide is the 10th leading cause of death in the United States and in 2017, 47,173 Americans died by suicide while 1.3 million people attempted suicide.
The Centers for Disease Control and Prevention released a report Vital Signs: Trends in State Suicide Rates on June 8, 2018, revealing that suicide rates have increased by 30 percent since 1999. However, the report points out that there were a variety of factors other than mental health conditions that lead to suicide.
"Suicide rates increased significantly across most states during 1999–2016. Various circumstances contributed to suicides among persons with and without known mental health conditions," the report stated.
For a suicide prevention number within the United States call the National Suicide Prevention Lifeline at 1-800-273-8255. You can also text the Crisis Text Line at 741741.
For those living anywhere else the International Association for Suicide Preventionand Befrienders Worldwide can provide contact details for suicide help.