BEIJING— A prominent figure in China's #MeToo movement has been detained by police, a rights activist with direct knowledge of the situation said on Oct. 24.
Sophia Huang Xueqin, a freelance journalist who lived in the southern city of Guangzhou, was detained there on Oct. 17 on suspicion of "picking quarrels and stirring up trouble," a charge often used by authorities to detain activists, according to Yaqiu Wang, China researcher for Human Rights Watch.
Guangzhou police could not immediately be reached for comment.
Huang was recently in Hong Kong, according to her articles for Matters, a Hong Kong-based media outlet, reporting on pro-democracy protests that have rocked the Chinese-controlled territory since June.
Huang's friends said her family was harassed after she published an essay describing her experience at a protest in Hong Kong.
"Perhaps, under the powerful machine of the party state, ignorance and fear can be cultivated," Huang wrote in her essay. "But if you have personally experienced it, witnessed it, you cannot pretend to be ignorant."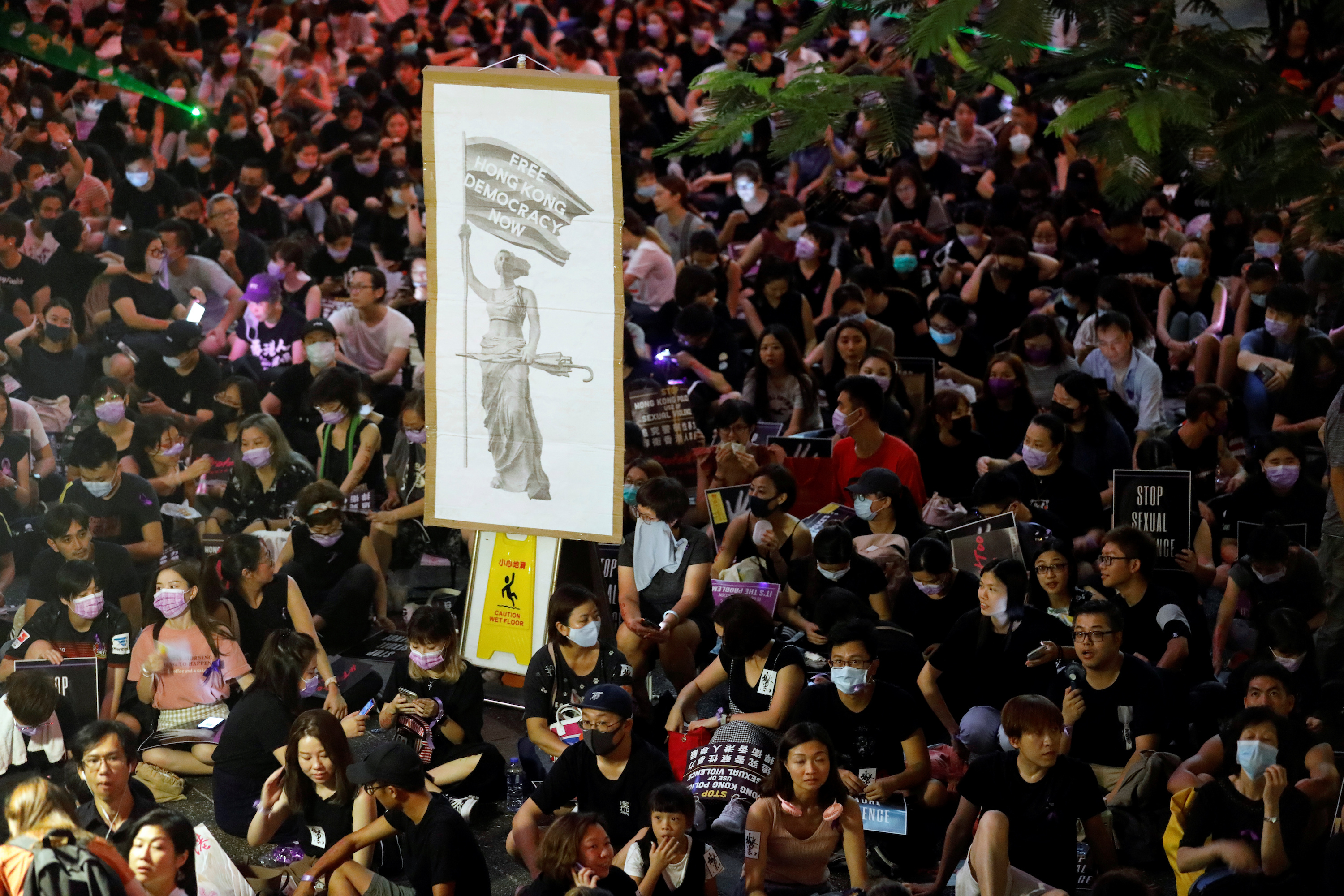 The friends spoke on the condition of anonymity because they feared government retribution for being publicly associated with Huang.
"It is unclear exactly the reasons for Huang's detention, but in recent weeks, more and more activists, writers and regular citizens in the mainland have been detained or harassed by authorities for their peacefully voicing support for the Hong Kong protests," Wang said.
"Huang's detention shows that the Chinese government has intensified the crackdown on mainland Chinese who peacefully showed solidarity with Hong Kong protesters, and that authorities are fearful that the protests in Hong Kong could inspire challenges to the government in the mainland, and any expression of ideas of freedom and democracy is a threat to their grip on power," Wang said.
The protests in Hong Kong began over the summer in response to a now-withdrawn extradition bill that would have allowed Hong Kong residents to stand trial in mainland China, where critics say their legal rights would be threatened. The sometimes-violent demonstrations have since ballooned to encompass broader calls for democratic reform and an inquiry into alleged police abuse.
Huang reported on the #MeToo movement in China as it took off last year and also shared her own accounts of sexual harassment as an intern in a national news agency. The nascent movement has come under pressure from authorities.
She also started a blog on WeChat, China's ubiquitous messaging platform, where she conducted surveys on workplace harassment in China and shared her findings.
In August, Guangzhou police confiscated Huang's passport and other travel documents, preventing her from pursuing a postgraduate program at the University of Hong Kong.
By Huizhong Wu. The Associated Press contributed to this report.