For the first time in more than a century, Careston Castle, one of Scotland's most famous estates, is on the market for $3,863,467 (2,900,000 pounds). This historic manor, which has elements dating from the 13th century, has been meticulously restored and maintained as a cherished family home for decades.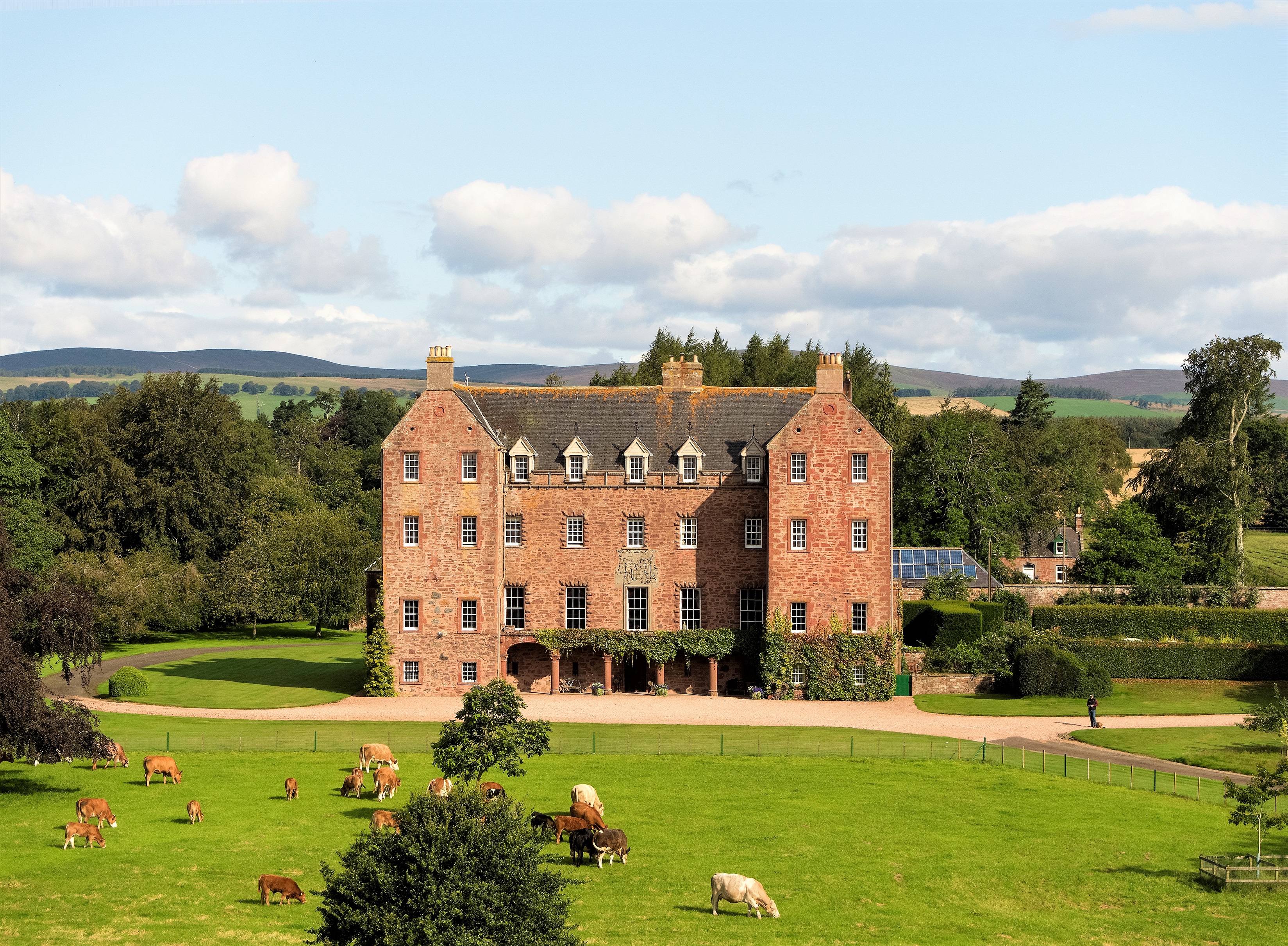 Situated in the heart of the beautiful Angus countryside, Careston Castle is a "Category A" listed mansion, a Scottish designation for buildings of "special architectural or historic interest." Originally part of a vast estate, the property has been divided into lots, the last remaining piece being the distinctive red sandstone castle itself, along with the acreage and outbuildings immediately surrounding the historic manor.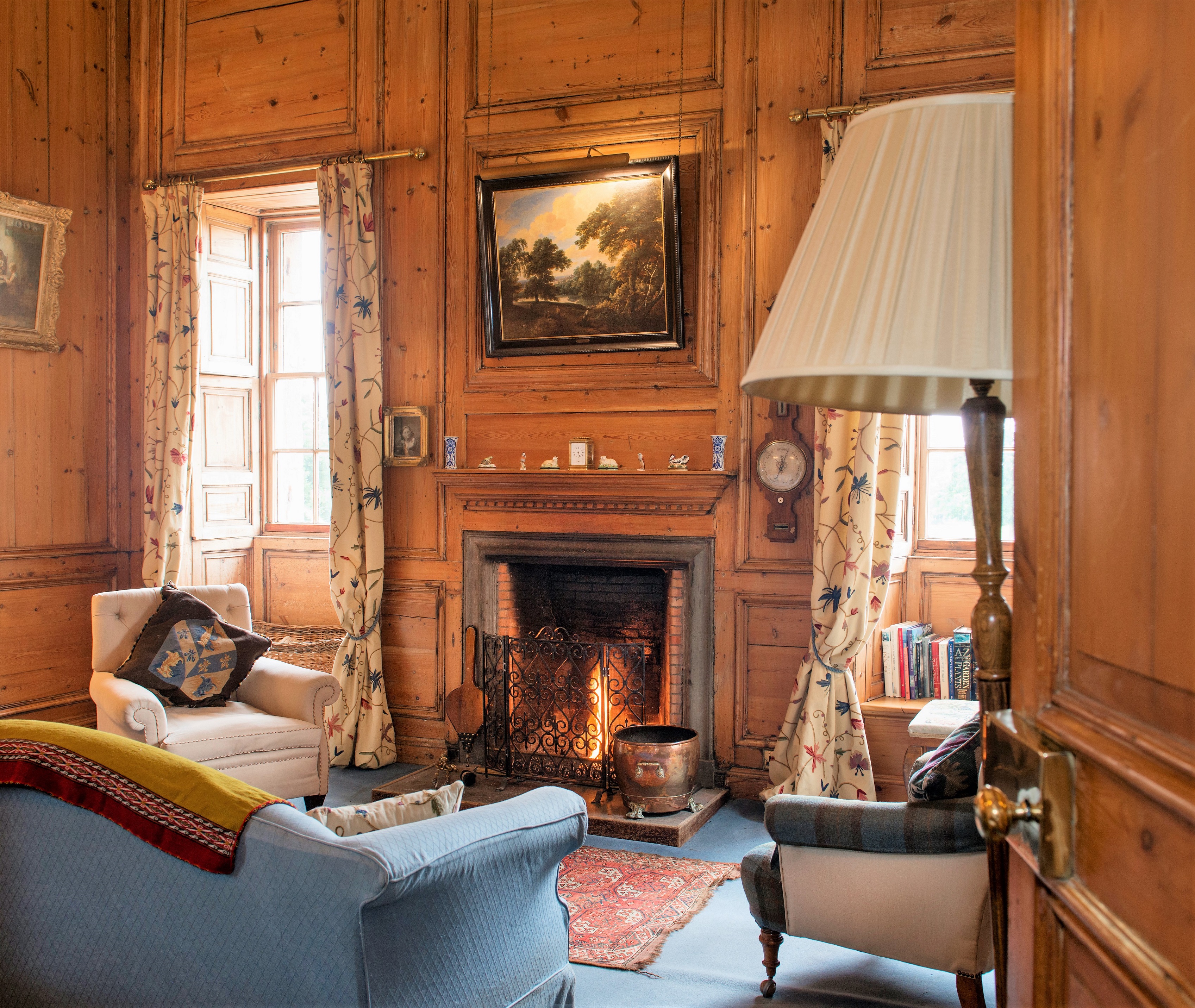 Famous for its intricately carved fireplaces, said to be the finest in all Scotland, the exterior of the mansion features castellated turrets, crow-stepped gables, and astragal windows on the exterior. The 15,698-square-foot mansion has wonderful stone and timber floors throughout the interior, which offers six bedrooms and four reception rooms on four separate floors. There's the Laird's Bedroom with its en-suite bath and dressing room, as well as a guest suite with two bedrooms and private bath. Four other bedrooms on the second floor share three bathrooms. There are also five unused rooms on the third floor, plus all the service spaces you'd expect for such a manor house.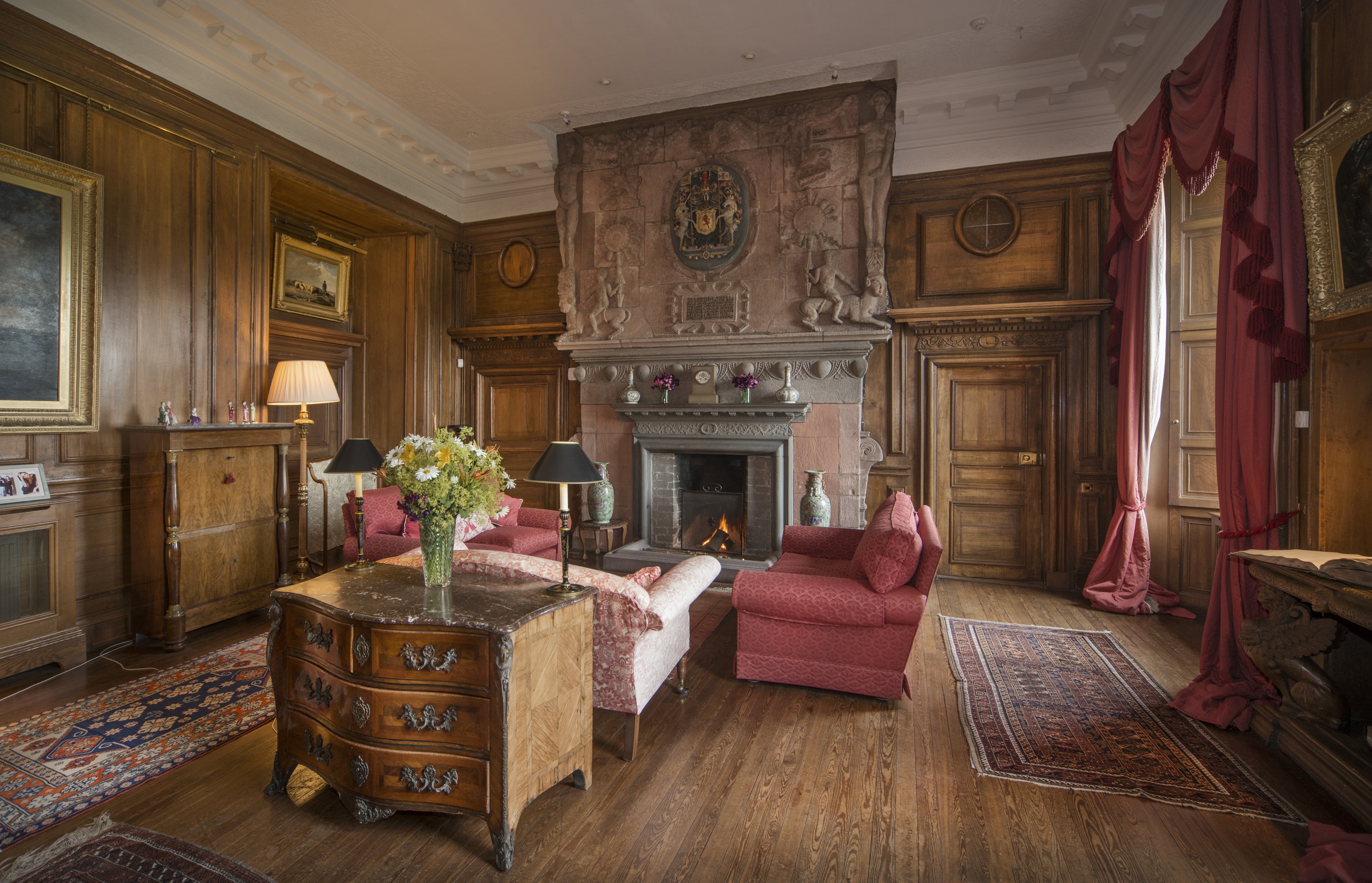 Careston Castle has a long and storied past. While the deep history of its original construction as a fortification is unknown, it's thought that the original keep, which dates from the end of the 13th century, was the home of Keraldus, court officer (or dempster) to the Earls of Angus. Most of what visitors see of Careston today is credited to Sir Henry Lindsay of  Kinfauns, from his ownership of the estate in the middle of the 16th century. Further additions were added in the late 1800s by John Adamson, who was the son of a whaling captain. The estate has remained the family home of the Adamsons since that time.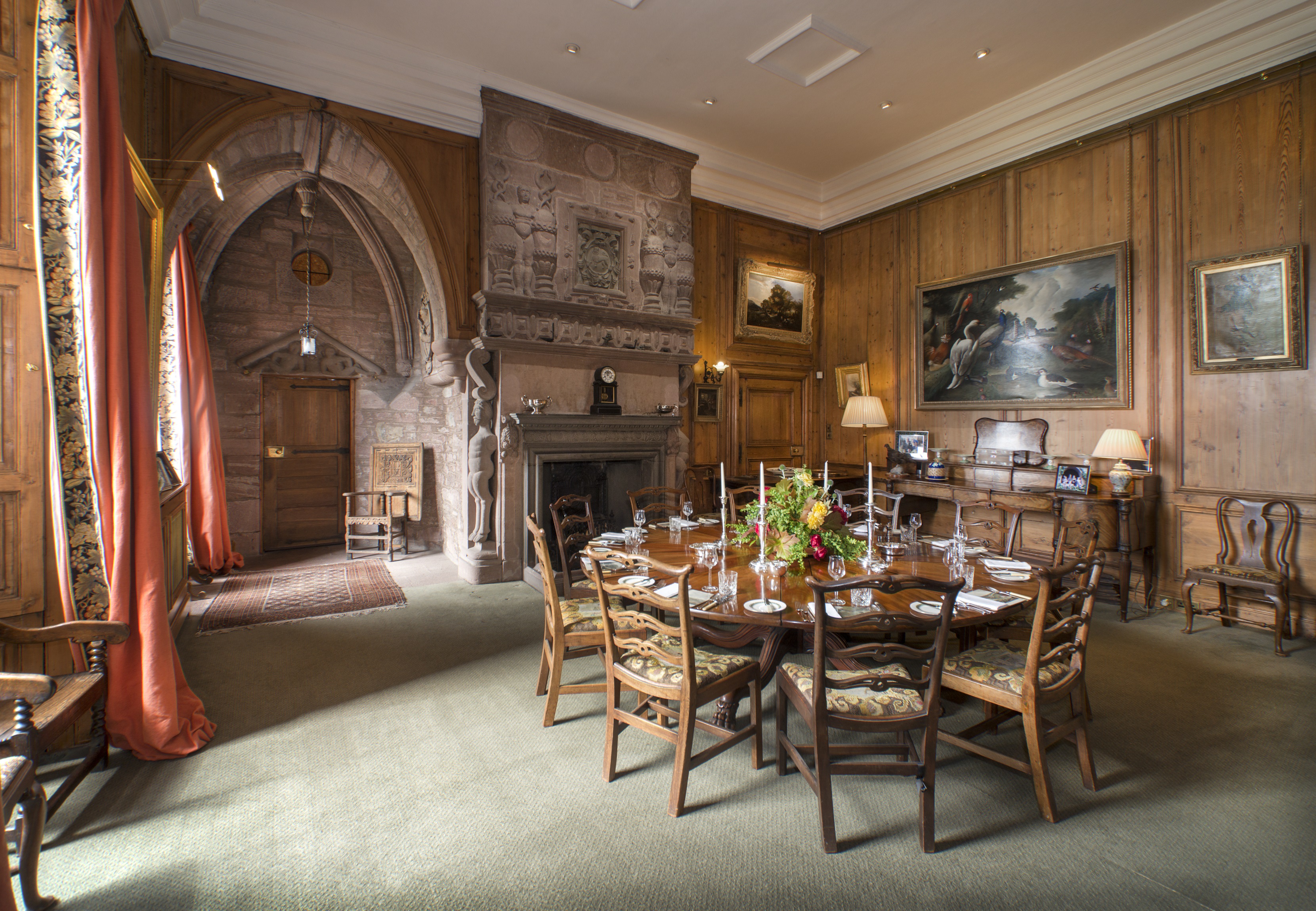 Surrounded by fantastic parklands, mature woods, and some of Scotland's most fertile farmlands, Careston is truly a treasure of the Scottish highlands. In all, there are 354 acres, three cottages, sheltered gardens, tailored lawns, and picturesque parklands that surround the main house. A long drive through mature forest connects the castle to the A90 main highway, and thereby to nearby Brechin with its famous 13th-century cathedral; Dundee is 23 miles away. An all-weather tennis court, vegetable and flower greenhouses, a detached four-car garage, and an array of barns and equipment sheds complete the property listing.