A Quarter of Men in 6 Asia-Pacific Countries Admit to Rape: UN Survey
September 10, 2013 8:17 am Last Updated: September 10, 2013 8:29 am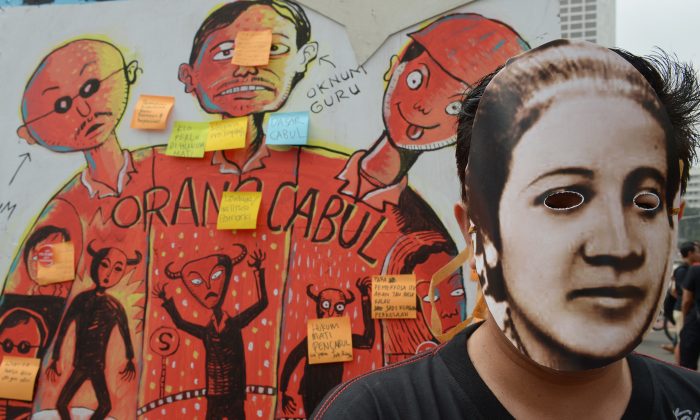 Nearly a quarter of 10,000 men aged 18–49 in the Asia-Pacific region anonymously surveyed by the United Nations admitted to rape, often committing the assault on their wives. In the survey, released Tuesday, teens accounted for half of the rapists; 12 percent were under 15 years old; the majority did not experience any legal consequence; 45 percent had raped more than one woman.
The men were from Bangladesh, China, Cambodia, Indonesia, Sri Lanka, and Papua New Guinea, reports Filipino publication the Manila Times. 
Roberta Clarke, regional director of UN Women, spoke at the first presentation of the report in Bangkok, Thailand, on Tuesday.
"Violence against women is a harsh reality for many," she said, according to Pakistan's Tribune. "We must change the culture that enables men to enact power and control over women."
Nearly a quarter of the men—24 percent—admitted to non-consensual intercourse when the question included acts committed against their partners. When the question only included women who are not their partners, 11 percent admitted to rape.
Bougainville, Papua New Guinea, had the most respondents admit to rape—62 percent of the men questioned there. The Tribune points out that community justice is often favored over legal recourse on the island, which emerged from a decade-long period of war in the 1998.
The U.N. has said the regional responses do not necessarily reflect the situation in the entire countries. 
In another U.N. survey, the first to study sexual harassment in Egypt, 99.3 percent of women and girls surveyed reported harassment. According to the U.N., sexual harassment has been identified as a growing problem sine the January 2011 revolution.