The Queensland government's massive coal royalty tax could push away Japanese investors and undermine the decades-long partnership between both countries, Japan's ambassador to Australia has warned.
The stark comments from Yamagami Shingo come after the Palaszcuk government announced it would introduce three extra tiers of taxes to the state's mining royalty scheme.
Going forward, from July 1, the state government will charge a 20 percent tax on each tonne of coal sold for more than A$175; 30 percent for prices above A$225 a tonne; and 40 percent for prices above $300 per tonne.
Queensland's previous coal royalty tax was a flat rate of 15 percent per tonne, yet it was already one of the highest in the world. In fellow Australian states New South Wales and Western Australia, coal royalties are under 10 percent.
Shingo on July 6 said the new royalties regime will hit the bottom lines of mining companies, including major Japanese firms that have operated in the state for decades.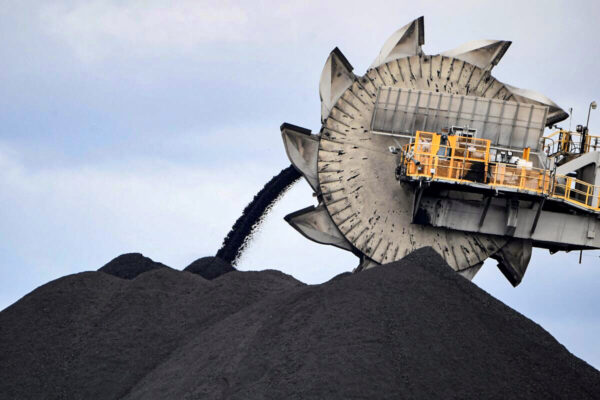 He noted that the mining industry has been "taken by surprise" by the new tax and that they were not consulted on the changes.
"Make no mistake, this is a huge shock for Japanese companies," he told members at a meeting with the Faculty of Engineering, Architecture and Information Technology at the University of Queensland (UQ).
"The future of the successful partnership between Japanese businesses and Queensland, as a competitive investment destination could be at great risk."
The ambassador added that the effect of the new coal tax is "beyond the coal industry," as Japanese companies are also involved in hydrogen development, infrastructure, and cutting-edge technologies.
"Some Japanese companies are already questioning whether Queensland will continue to be the safe and predictable place to invest that they had known for decades."
The new royalty scheme is estimated to add A$1.2 billion (US$820 million) in royalty revenue, bringing the total to A$5.5 billion (US$3.75 billion).
Queensland Government Firm on Tax
The Queensland state government has stood firm by the scheme, choosing to frame the issue as one where locals benefit at the expense of multinational corporations.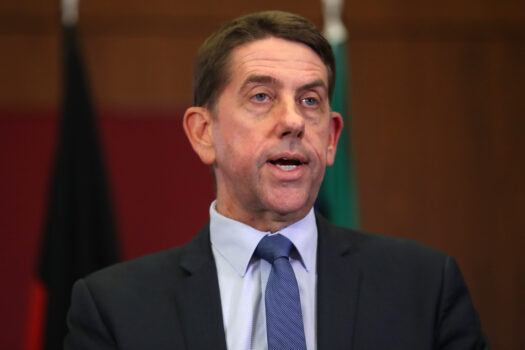 "They're his comments, and he's obviously looking after the companies from Japan, and he's welcome to those comments," Resources Minister Scott Stewart told reporters on July 7.
"But we need to make sure that we look at those multinational companies, looking at those super profits they're making, and some of that money that's owned by every single Queenslander—bringing that back to our communities to provide for our schools and our hospitals."
Treasurer Cameron Dick said the state's relationship with Japan was strong.
"It's only fair that we look to get A$1.2 billion over four years back to our people so we can invest in hospitals across Queensland, particularly in regional Queensland, where this money will go," he told reporters.
'We Grew Together'
Japanese investment in the Australian mining industry stretches back as far as the 1960s.
The BHP-Mitsubishi Alliance alone has been credited with creating over 10,000 jobs in Queensland, contributing to the construction of airports, sea ports, rail, and other mining infrastructure.
Meanwhile, Japan's second largest petroleum refiner, Idemitsu, said it has generated more than A$835 billion in value for Queensland over the past 12 years, created one in six jobs in the state, and contributed to over 15,000 businesses.
Companies also get involved in Australia's mining communities in non-economic ways, with Mitsubishi Development in 2021 coining an agreement with UQ to educate the next generation of the mining engineers.
"No other country in Australia's history has been so involved in every stage of the resources supply chain: finding, digging and shipping," Yamagami said. "Let me put it this way: we grew together."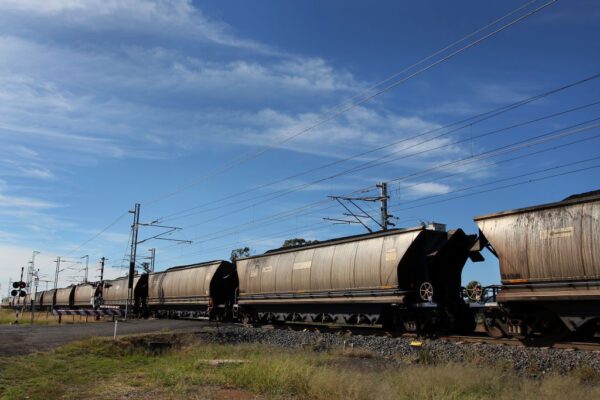 Currently, Japanese coal-related companies pay over A$2 billion in taxes, with Mitsubishi and Mitsui being the eighth-and ninth-highest taxpayers in the country.
Yamagami described Japanese companies as "good corporate citizens of Australia," and added that both countries have stood by each other when the other was subject to economic coercion from China.
"For Japanese companies, Australia is not a house, it's a home," the Japanese ambassador said. "They didn't come here for short-term profits. They're in it for the long haul."
However one major Japanese firm, Mitsui, headquartered in Queensland, has already begun selling-off key coal assets amid the the ongoing net-zero push.
Queensland Opposition Meets With Ambassador
Queensland's state opposition leader David Crisafulli has said he could not "undo the betrayal" of the new royalties but said he would "make a commitment that this would never, ever happen" under a government he leads.
Crisafulli met with the ambassador on July 8 seeking to convey "the long-term friendship and respect between Queensland and Japan."
"It is important he conveys back to Japan how much we value that partnership."
The relationship between Australia and Japan is valued and enduring 🇯🇵

Today I assured his Excellency that Queensland values this partnership and commitments in the future will always be honoured. pic.twitter.com/tCKOHsvynm

— David Crisafulli (@DavidCrisafulli) July 8, 2022