A Massachusetts lawmaker is the latest dissenting voice against the presence of Confucius Institutes (CIs) on American college campuses.
Managed directly and funded by the Chinese regime, CIs have been criticized by concerned academics as tools for promoting the regime's political aims under the guise of teaching Chinese language and culture.
Rep. Seth Moulton (D–Mass.) has sent out letters to Tufts University and University of Massachusetts–Boston asking them to cut ties with CIs, reported the Boston Globe on March 9. Both universities host the institutes on campus.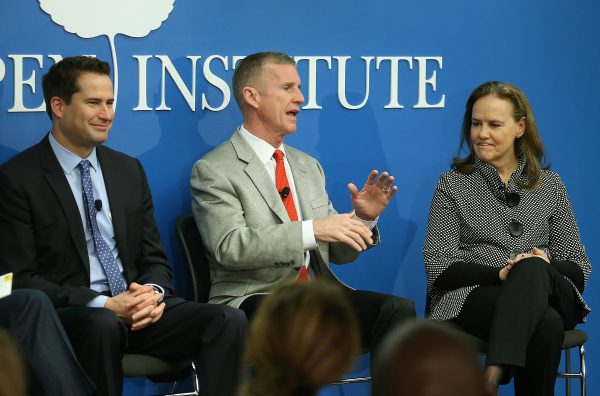 In his letter, Moulton called for alternatives to learning about Chinese language and culture that do not come from "an undemocratic government's effort to restrict free expression and open dialogue on American college campuses."
"The Chinese government has been clear in its goal and purpose for creating and expanding Confucius Institutes throughout the country, namely to distort academic discourse on China, threaten and silence defenders of human rights, and create a climate intolerant of dissent or open discussion," Moulton wrote.
He also sent a letter to 38 other colleges in the Boston area that do not have CIs, urging that they never open such centers.
In a series of congressional hearings in February, U.S. officials such as FBI Director Christopher Wray warned of the Chinese regime's infiltration of American academia and noted that his agency was investigating CIs around the country.
That month,  Sen. Marco Rubio (R–Fla.) also sent out letters to four Florida universities and one high school, urging them to close CIs on their campuses.
According to a 2017 report on CIs published by the National Association of Scholars (NAS), there are 103 CIs currently operating in the United States.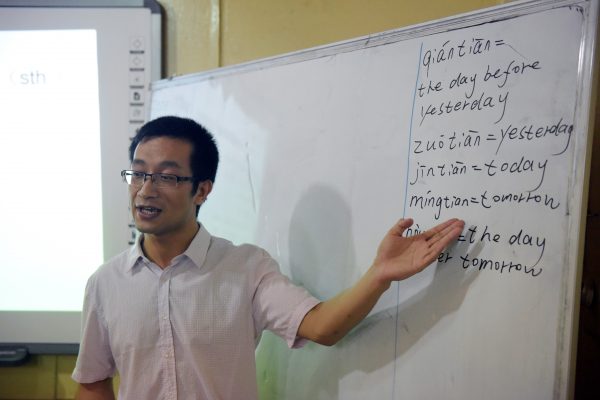 In an interview with U.S.-based Chinese broadcaster New Tang Dynasty Television, NAS Director of Research Projects Rachelle Peterson warned of the costs to academic freedom if universities continue to partner with CIs:
"There's a real threat that Americans will grow up, will raise a generation of students who know only the Chinese government's official version of its own history. We will have a generation of Americans who don't know what happened at Tiananmen Square, who don't know what's happening in Taiwan and Tibet, who don't know what's happening to those who practice Falun Gong," referring to the spiritual group that is banned and heavily persecuted by the Chinese regime since 1999. Students can receive college credit for taking CI classes, according to Peterson.
She also spoke of the muzzling of American professors and academics who study and teach about China. "They are facing pressures to not do research on sensitive topics, to not speak out on China's policies, out of fear that they may not get a visa to go back for research, out of fear that the university will take action against them if they jeopardize the university's Confucius Institute. So this is a serious threat to the integrity of American higher education," she said.
Peterson also urged U.S. officials to investigate whether CIs engage in discriminatory hiring practices and to require CIs to register as a foreign agent with federal authorities. The Epoch Times previously reported that the CIs' official website once contained an explicit prohibition against hiring Falun Gong practitioners.
CIs are largely funded by the Hanban office, an agency of China's Ministry of Education. The NAS report found that Hanban typically gives universities around $150,000 as a startup grant, followed by $100,000 for subsequent years.
Citing disclosures from the U.S. Department of Education, the Chronicle of Higher Education reported that from 2010 to 2016, Hanban gave 15 U.S. universities more than $17 million in gifts and contracts. Because colleges are only asked to report contracts of $250,000 and above, the actual total is likely greater.