Technological innovations are supposed to continually improve our quality of life. Amidst all of the plastic toys and shiny gadgets, smart products, and artificial intelligence, there's a sense of, well, artificiality that comes with it all.
While the antidote may not necessarily be a life off the grid, by a lake in the woods (though I hear good things), revisiting elements that are comparatively old-fashioned and bringing them into your world may be the counterbalance many of us crave.
If you long for a sense of realness, simplicity, nostalgia, or down-to-earth goodness, consider incorporating some of the following into your home and life.
Phonograph
That is, a turntable or record player, for you modern types. There is an added warmth and coziness to the sound of a delicate needle on a spinning vinyl record, with its scratchiness and imperfections. Check eBay or some local yard sales to quickly amass a collection of records (preferably old-fashioned in their own right) and enjoy spinning your tunes.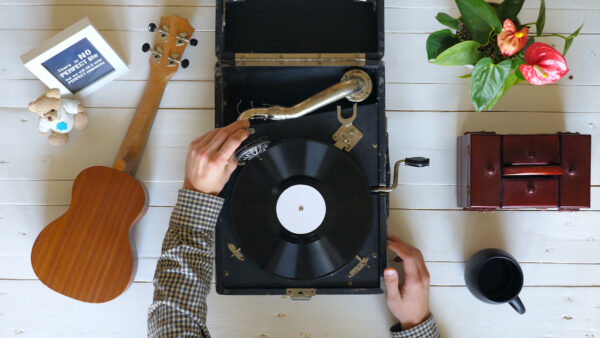 Natural Elements
It doesn't get more old-fashioned than straight-up nature. Real flowers, house plants, rocks, shells, and other elements from the great outdoors make beautiful home decor. Natural candles or a burning fireplace allow the entrancing light of the fire to warm your space.
Handicrafts
Can you sew, knit, crochet, paint, work with wood, take beautiful photographs, or create with some other talent? Make time and space for your creativity and surround yourself with the fruits of your labor.
Unplugged Time
Speaking of time, while we're embracing the good parts of yore, take time to unplug from today's high-tech devices. Pencil in time each day when you completely abstain from the constant connection to those glowing rectangles and give full attention to the real world around you.
Board Games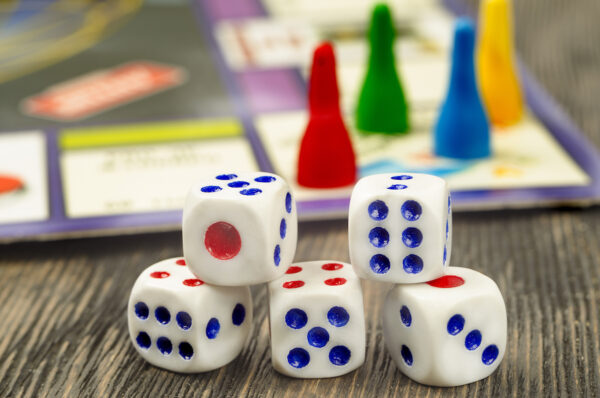 When was the last time you played a board game? The fun that can be had is totally underrated. Set a good one out on your table for your family to joyfully discover or plan a game night with friends. Board games demand presence and connection and usually lead to lots of smiling and laughing.
Home-Cooked Meals
If you're ordering out each night, revisit the art of cooking. Homemade, slow-cooked meals that are made with love and for the sheer pleasure of cooking them are a joy. Make something you remember from childhood.
Cash
Are you someone who never has cash on them? You use your card or phone to pay for even the smallest purchase. Consider getting back into the habit of paying with cash. It's said that people actually spend their money much more carefully when they're doing so with cash. You may find yourself enjoying more overall abundance as a result.
Simple Toys
When it comes to the toys you choose for your children or the children in your life, choose the simplest ones. Those made of high-quality, natural materials, devoid of sounds and lights, inspire much more creative play and ingenuity on the part of children. Such toys have a positive impact on their development, as opposed to their plastic counterparts that do all the work (or play as it were) for them.
Paper
Some like to argue that paper is becoming obsolete. Whether we're talking about bound books, newspapers, magazines, or simple pens, pencils, and paper, it's undeniable that compared to its digital counterpart, the experience is different.
Enjoy the real thing. Read a real book. Write on real paper. Enjoy an actual newspaper on a Sunday morning with a cup of coffee.
Life may be more convenient in various ways with today's technological offerings, but it's not without the loss of something hard to describe but definitely noticeable. Give old-fashioned a go and see if it's not the thing that actually improves your life.