A death penalty trial was established for Khalid Sheikh Mohammed and four other men involved in the planning of Sept. 11, 2001, terrorist attacks in New York City and Washington, D.C.
Colonel W. Shane Cohen of the U.S. Air Force announced on Aug. 30 that the trial was set for Jan. 11, 2021, and it will take place at Camp Justice at Guantanamo Bay in Cuba.
The New York Times reported that a military jury would be selected in the case.

Mohammed and four others have been accused of plotting the terror attacks that left nearly 3,000 people dead in New York, Washington, and Pennsylvania. He could face the death penalty if convicted, reported the New York Post.
He was charged with terrorism, murder, hijacking an aircraft, and other crimes.
According to the Times, a judge hasn't yet resolved what evidence can be used at his trial. Several hearings, starting next month, will be carried out with witnesses. Prosecutors have to provide the defense teams a list of materials by Oct. 1.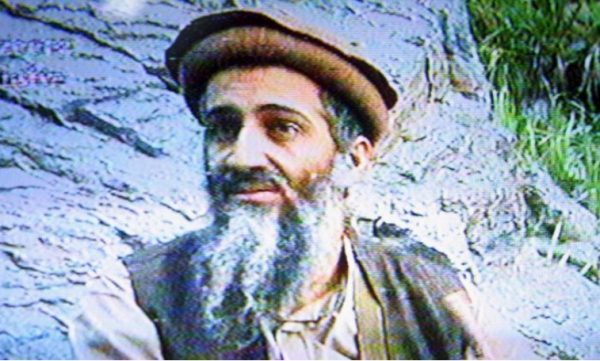 Mohammed and the four other men were captured in Pakistan in 2002 and 2003. The other men are named as Walid bin Attash, Ramzi bin al-Shibh, Ammar al-Baluchi, and Mustafa al Hawsawi.
They were arraigned in the case in May 2012.
Mohammed was a member of Osama bin Laden's al-Qaeda organization, and he once led al-Qaeda's propaganda operations from around 1999 until late 2001.
He allegedly confessed to CIA and FBI agents about his role in the terrorist attack.
Several years ago, Mohammed, or KSM, said former President George W. Bush's military response stunted al-Qaeda's plans for another 9/11 attack.
He made the confession in a new memoir, "Enhanced Interrogation: Inside the Minds and Motives of the Islamic Terrorists Trying To Destroy America" written by James E. Mitchell.
"Then he looked at me and said, 'How was I supposed to know that cowboy George Bush would announce he wanted us 'dead or alive' and then invade Afghanistan to hunt us down?'" Mitchell writes. "KSM explained that if the United States had treated 9/11 like a law enforcement matter, he would have had time to launch a second wave of attacks." He was not able to do so because al-Qaeda was stunned "by the ferocity and swiftness of George W. Bush's response," according to the Washington Post in a 2016 article.
But Mohammed doubled down, saying that "true Muslims" are currently waging a "religious war" against the United States.
Bin Laden Son Reportedly Dies
In late July, it was reported that Osama bin Laden, Hamza, has died, according to media reports on Wednesday, July 31.

Officials obtained information of the death of Hamza bin Laden, a potential successor to his father as leader of the terrorist group al-Qaeda, according to reports.
It's not clear where or when Hamza died or whether the United States played a role.
In 2018, he released a public statement via al-Qaeda that threatened Saudi Arabia.
The State Department described him as "an emerging al Qaeda leader" who "has threatened attacks against the United States and allies," according to the Washington Examiner.
Hamza Bin Laden is believed to have been born in 1989, and his terror leader father moved to Afghanistan in 1996 before declaring war against the United States. He later appeared in propaganda videos for the terrorist group.