Summertime: It means ice cream, the beach, and fun in the sun. It also brings its share of skin care woes. With so many products on the shelves, it can be hard to choose. Not to mention that the list of ingredients is a real alphabet soup!
For advice, I turned to Margot White, a longtime health educator and founder of online shop The Choosy Chick (TheChoosyChick.com). A wife and mom of four boys, White started her shop as a quest to carry health and beauty products that are safe for the entire family and free of toxic ingredients. Given that cosmetic companies are not required to disclose safety information to the Food and Drug Administration, White's mission has turned into a long journey of research. The good news, she says, is that many great products are much more effective than their counterparts that contain toxic ingredients.
Here are White's recommendations for summer skin care, as well as a few personal favorites: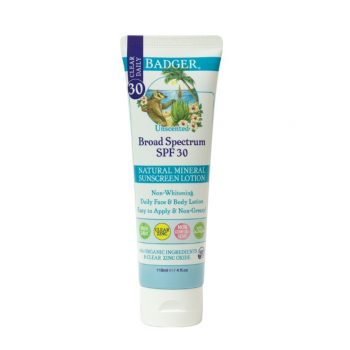 The newly formulated Badger SPF 30 Clear Zinc Sunscreen Lotion is a lightweight, easy-to-apply, non-greasy sunscreen lotion. It blocks the sun's harmful rays with clear zinc oxide, a specialized zinc oxide powder with high transparency and low whitening. A gentle base of aloe and sunflower oil makes it ideal for sensitive skin. Lab-approved hypoallergenic and noncomedogenic, it won't clog pores.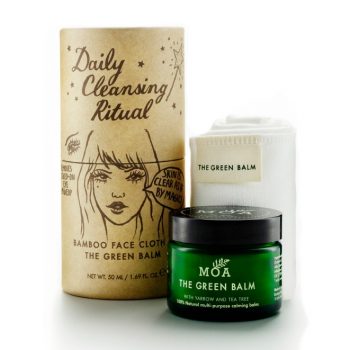 The award-winning kit includes a 50 ml pot of their cult Green Balm, crammed with organic, healing yarrow. Yarrow is cleverly blended with a variety of nourishing, natural oils and nature's antiseptic—tea tree oil. A super-soft bamboo face cloth is included for the ultimate cleansing experience. Bamboo fiber is naturally anti-bacterial, and apart from being luxuriously soft, it's also one of the most eco-materials on the planet. It helps remove excess oil and impurities, and give your skin a deep, balancing cleanse that will remove traces of makeup—including stubborn eye makeup.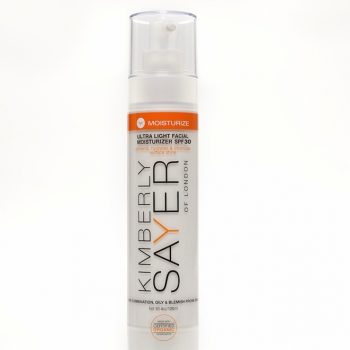 Kimberly Sayer's best-selling, super-light, protective SPF day cream absorbs easily and won't clog pores or cause breakouts. It's made with natural and organic ingredients including lemon oil to detox the skin, minimize oil production, and help dry up acne. It contains organic, non-nano mineral sunblocks to protect the skin from harmful UV rays. Excellent to use prior to applying makeup, the product lasts a long time in the airless pump bottle.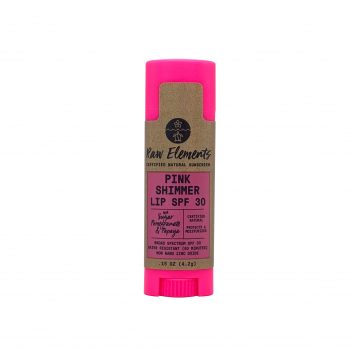 Made with organic sugar, pomegranate, and papaya to protect, moisturize, and provide a radiant, shimmery pop of pink to your lips! Made from certified all-natural, organic ingredients, and non-nano zinc oxide, this new water-resistant lip SPF provides UVA-UVB true broad-spectrum protection with a light pink tint and no whitening effect.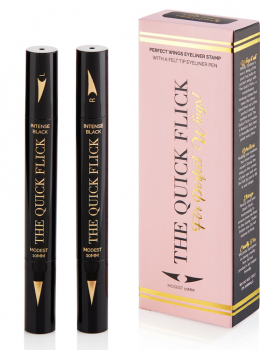 Add an instant lift to your eyes with this super innovative 2019 Global Beauty Awards Winner, direct from Australia. Not a fan of wings, but looking for an eyeliner that lasts through the thick of it? You can still use this to easily create a solid line that won't bleed, fade, crack, or run. Stamp and line in seconds for an instant, uplifting look to the eye. This best-selling favorite in Intense Black is world-famous for its hyper-pigmented formula that will stay all day. A favorite of makeup artist and beauty maven Huda Kattan. Made with natural ingredients, without synthetic dyes, PEGS or parabens, Quick Flick is vegan and cruelty-free.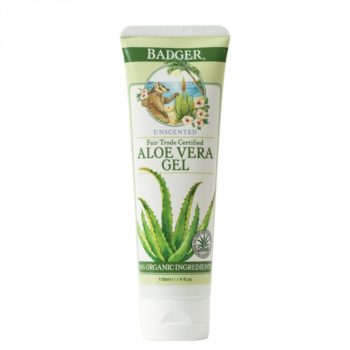 Badger's Aloe Vera Gel is your antidote to cool and soothe irritated, sun-parched skin. It's made with 96 percent pure, organic, fair trade aloe juice. It's as close as you can get to breaking a leaf off an aloe plant! With its amazing moisturizing benefits, it delivers that feeling of instant relief we remember from our childhood days at the beach. Not sticky and no added scent—so good!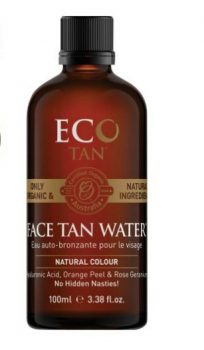 This award-winning Eco Tan Face Tan Water is a gradual liquid tanning toner created for face, neck, and décolletage. It builds to a beautiful glow, creates a youthful radiance, and even reduces the need to wear foundation. Its noncomedogenic formula means it will lock in moisture on your face without clogging your pores. The revolutionary formula contains no artificial colorants or orange dyes. Made with hyaluronic acid, one of the most effective hydrating ingredients for skin, and Vitamin C to even complexion and brighten skin tone. Its calming, hydrating, and antioxidant properties are great for all skin types even for rosacea, eczema, and acne-prone skin.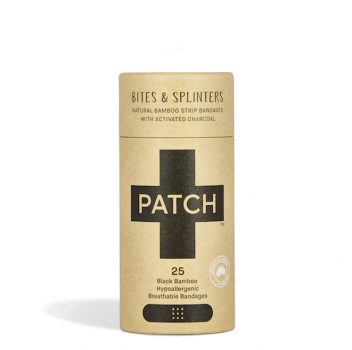 An Australian brand that crafts eco-friendly bamboo adhesive bandage strips designed for those with sensitive skin. They are made with 100 percent organic bamboo fiber with the added natural goodness of activated charcoal, aloe vera, and coconut oil. They take pride in using natural, organic, biodegradable, and sustainable resources historically proven to soothe symptoms while promoting wound recovery. Their products have won multiple awards for product excellence and eco-innovation.