7 Headlines You Won't Read Anywhere Else Today: May 4
May 4, 2014 8:15 am Last Updated: May 4, 2014 8:15 am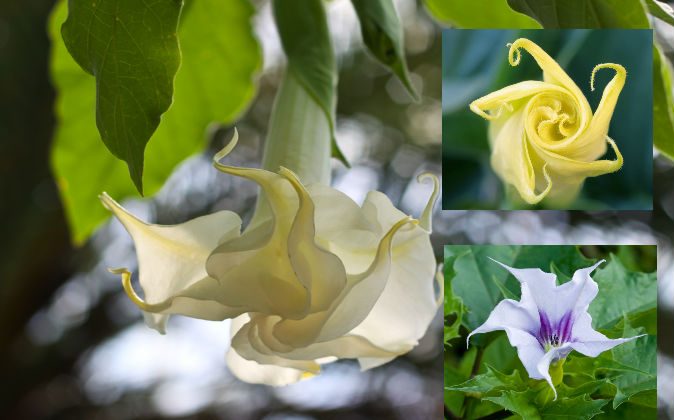 The regular feature "7 Headlines You Won't Read Anywhere Else Today" will be on vacation starting May 5 and will return on May 20. Epoch Times regrets any disappointment this causes our readers. 
'I Returned Home to Meet My Own Funeral Being Prepared'
For 62-year-old Alhaji Abdullahi Nuhu of Yar Gabas area of Sokoto City, who returned home penultimate Friday to meet a corpse mistaken for his, being prepared for burial, the incident remains a reminder about his mortality. But how is his life after the bizarre episode? … (Read more)
Daily Trust via All Africa
Tim Byrnes is desperate to quit drinking. So desperate he had an implant inserted in his abdomen this week which could poison him if he hits the booze again.
"This is my only chance," Byrnes confesses. "I'm just so desperate I have to do something that is not mainstream. There is no point in ever beginning to drink now because it has the potential to kill you." … (Read more)
Sydney Morning Herald
Author Lola Larra and illustrator Vicente Reinamontes on book tax, local publishers and process behind novel on Chile's largest student movement in 30 years. … (Read more)
Santiago Times
Half a millennium after the Portuguese first set foot in Myanmar, their legacy lives on in a remote corner of the country's north. … (Read more)
The Irrawaddy
"I could never happen to me," you think. But then it does.It happened to me in London 30 years ago. It happened to my niece in L.A. 20 years ago. And it happened to a good friend of mine here in Cuenca just a month ago. She was out with a young man—an acquaintance—someone she hardly knew. Yet she woke up in his apartment thinking, "How could I have blacked out when all I had was a beer and one vodka?" … (Read more)
Cuenca High Life
ALSO SEE EPOCH TIMES ARTICLE ABOUT SCOPOLAMINE: 'Scariest Drug in the World' and Other Surprising Ingredients in Prescription Drugs
North Korea labeled the U.S. a "Living Hell" with racial discrimination, unemployment, surveillance and poverty rampant earlier this week, in an evident attempt to requite United Nations and several Western worlds' claims on North Korea's human rights abuse that was published in February.
The communist state also slashed South Korea as a state "deprived of everything thanks to America." … (Read more)
Korea Herald
Uruguayan authorities have revealed how marijuana will be produced and sold legally in the country following the approval of the bill last December. Licensed pharmacies will sell the drug for approximately one US dollar a gram with consumers allowed 40g a month. … (Read more)
Merco Press
* Images of  angel's trumpets, sacred datura, and jimson weed via Shutterstock