7 Headlines You Won't Read Anywhere Else Today: May 31
May 31, 2014 8:29 am Last Updated: May 31, 2014 8:34 am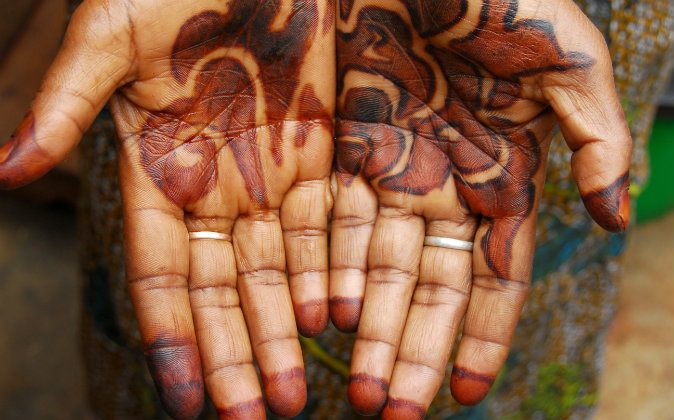 Technology trends are evolving fast and with every sunrise, we are increasingly trying to do everything via a click of a button or sending a command – from changing TV channels, to sending money, talking to a friend and now, it's gone a notch higher as you can use a web-based app to calculate the bride price of a potential mate. … (Read more)
CIO East Africa via All Africa
There are a number of English words that have made it into the German language but take on a completely different meaning. And they cause a bit of confusion with native English speakers. Here are our 13 favorites. … (Read more)
Deutsche Welle
Siberian driver Nikolay Tarasov makes a precious Bronze Age catch.
The 53 year old fisherman's net got entangled in the river and, as they say, the rest of the story is history, very old history indeed. 'Me and a friend were walking on the river bank with nets, when suddenly it got stuck with something,' he said. 'I found the object, freed the net and was about to throw it back in the water – but at the last second I looked at it more closely.  … (Read more)
Siberia Times
Inmates at Maafushi Island Prison are to be categorised into four groups according to security risk, with the least dangerous criminals to be tagged and released on work and study programmes.
"This is a huge change to the prison system," Naseer told Haveeru adding that the reforms will reduce state expenditure on the rehabilitation system. … (Read more)
Minivan News
It's a sad day for Perak and the judiciary. Sultan Azlan Shah is no more. But it's sadder still for the hockey fraternity. Not only did he lead the hockey players in good times, he also made sure they would not fall into bad times when they retired.
Sultan Azlan Shah was indeed the father of Malaysian hockey … (Read more)
The Star
Sultan Azlan Shah, the sultan of Perak in Malaysia, died May 31. He was a political leader, but many also admired his development of sports in the region.
The Emirates Writers Union, Abu Dhabi branch, will on Sunday evening host Ali Abdullah Hassan Al Ahbabi, the eight-year-old Emirati writer and painter. … (Read more)
Gulf News
Clips from March and April were captured on 2 nights Ford was reportedly intoxicated
New security tapes released Friday appear to show Toronto Mayor Rob Ford at city hall after hours on two separate nights in March and April during which he was reportedly under the influence of alcohol.  … (Read more)
CBC
*Image of Kenyan bride's hands via Shutterstock