7 Headlines You Won't Read Anywhere Else Today: April 5
April 5, 2014 8:31 am Last Updated: April 5, 2014 8:31 am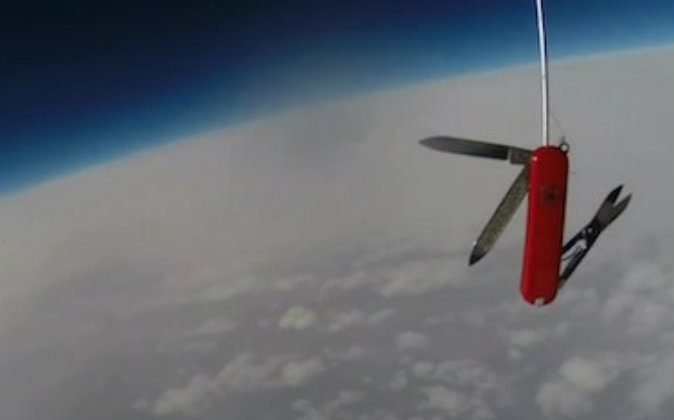 For Hashim, a security [guard] at a school in Salmiya, there is nothing like a marriageable age. As an Indian citizen, he did not adhere to the law for a man to be 21 to get married. … (Read more)
Kuwait Times
Collecting an Evening Standard theatre award in 1989, actor Richard Harris told a story that threw light on the truths, half-truths and caricatures that then sometimes marked Anglo-Irish relations. … (Read more)
Irish Times
A 15-year-old boy from the canton of Zurich has sent a Swiss army knife into the stratosphere, using a high altitude weather balloon equipped with a camera to record the flight, it was revealed on Friday. … (Read more)
The Local
Kazakhstan has legalized use of tightened control and temporary restrictions in the time of the state of emergency. …
Emergency situations of social nature include wars, local or regional conflicts, famine, large strikes, mass disorder and violence. … (Read more)
Tengri News
When Björk met Attenborough: The Nature of Music, a nature documentary featuring the famous nature expert and Iceland's quirky musician, will be released on 5 May, according to Björk's record label, One Little Indian.
The documentary … looks at the human race's relationship with music, how music has evolved over the years and how technology could affect the future relationship. … (Read more)
Ice News
Polar bear Gerda cradles her three month old female cub in magical pictures from Novosibirsk Zoo.
The love and blissful contentment on their faces is sublime. Novosibirsk photographer Vera Salnitskaya, 29, who took the latest pictures exclusively featured in The Siberian Times, said: 'It is almost impossible to watch them together because it is so pure a love, the kind you can only dream about. Such love and tenderness.  … (Read more)

Siberian Times
For an inexpensive souvenir from Japan, nothing fits the bill like the distinctive earthen dolls from Kyoto that reflect traditional Japanese court culture, the everyday lives of the common people and symbols of the zodiac.
The ancient capital has a long tradition of ceramic dolls, and since 1957, the work of modern artisans from Kyoto stands alone as "Kyo-toh Ningyo," or Kyoto-style ceramic dolls. … (Read more)
Asahi