Prosecutors announced criminal charges on Wednesday in the deaths of 95 Liverpool fans in the 1989 Hillsborough soccer stadium crush.
The event, Britain's worst sporting disaster, was originally blamed on drunken fans, an explanation the families of the victims long rejected.
The deaths took place in to enclosed, standing-only pens, designated for Liverpool supporters. Chief superintendent David Duckenfield, responsible for police operations at the match, had ordered a gate to be opened to relieve overcrowding outside the turnstiles but it led to even more Liverpool supporters crushing into the overcrowded central pens.
Duckenfield had told Football Association figures shortly after the disaster that fans had forced the gate open, a statement he later recanted.
Sue Hemming, head of the special crime and counter-terrorism division at the Crown Prosecution Service, announced charges against Duckenfield in a statement she read aloud.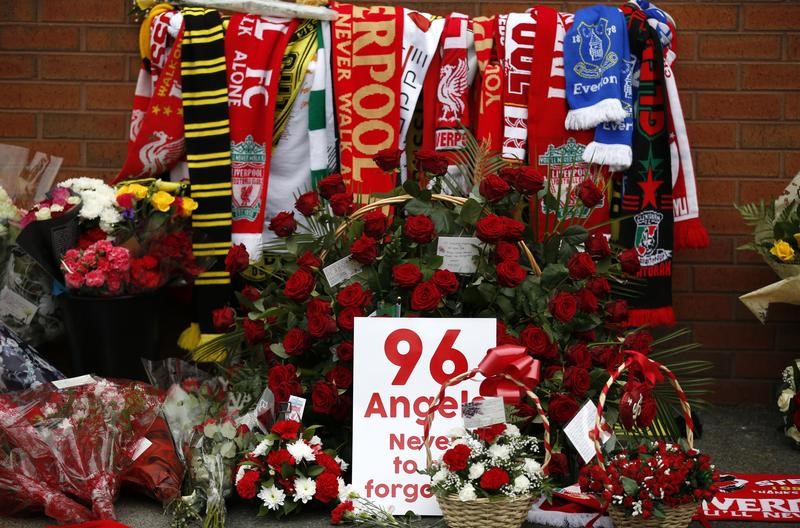 "There is sufficient evidence to charge former chief superintendent David Duckenfield with the manslaughter by gross negligence of 95 men, women and children."
Duckenfield was not charged over the death of the 96th casualty because he died four years after the disaster, exceeding legal time limits that were in force at the time, Hemming said.
Barry Devonside was at the game with his 18-year-old son Christopher. The father survived, but his son did not. Devonside said he was delighted and agreed with prosecutors.
"We've got today everything we could have asked for," he said.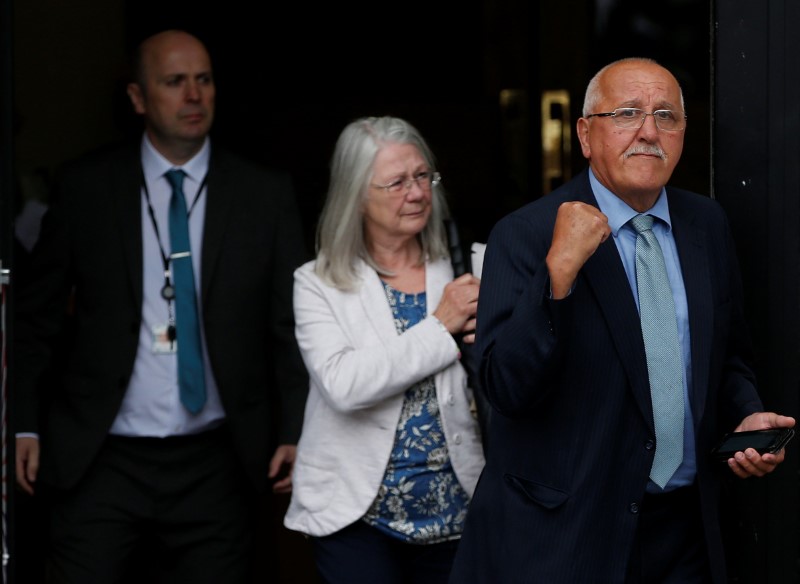 British Prime Minister Theresa May spoke to the charges during question period in Parliament later that day.
"I think we all welcome the fact that after so many years of waiting," said May, pointing to the efforts of Hillsborough families affected by the tragedy and the Hillsborough Justice Campaign and Hillsborough Family Support Group.
"Obviously today will be a day of really mixed emotions for them. But I welcome the fact that charging decisions have been taken. I think that is an important step forward."
Five others involved in the match that day were also charged, including Graham Henry Mackrell, who ran the stadium and is accused of violating safety laws; Peter Metcalf, a lawyer who represented the South Yorkshire Police and is charged with perverting the course of justice for misleading an earlier inquiry in the disaster, and three other former high-ranking police officers.