A 6.9 magnitude earthquake struck between Japan and Russia, but there were no reports of damage and no danger of a tsunami, according to officials.
The quake hit about 60 miles off the coast of Russia's Kuril Islands, said the U.S. Geological Survey (USGS) on Thursday, adding that it occurred at a depth of around 100 miles.
Public broadcaster NHK showed shelves shaking at its office in Kushiro, located on the coast of Hokkaido.
Hokkaido police said they received no reports of damage or injuries in the prefecture, according to ABC News. The quake is not likely to cause any damage or a tsunami because of its distance to the coast and its depth.
The 6.9Mw Earthquake in Japan this morning was clearly resolved across our UK network. Data from our stations can be viewed at https://t.co/h2wR0R9IUT pic.twitter.com/47ixuUsfL7

— BGSseismology (@BGSseismology) February 13, 2020
The U.S. Tsunami Warning System said there was no tsunami threat to Guam, Rota, Tinian, or Saipan after the earthquake struck. The Japan Meteorological Agency added that there was no tsunami threat to Japan as well, Reuters reported.
On Wednesday, a 5.2 magnitude earthquake struck near Japan's Fukushima Prefecture, the USGS reported.
In that quake, there were no reports of injuries or damage, reported the Japan Times.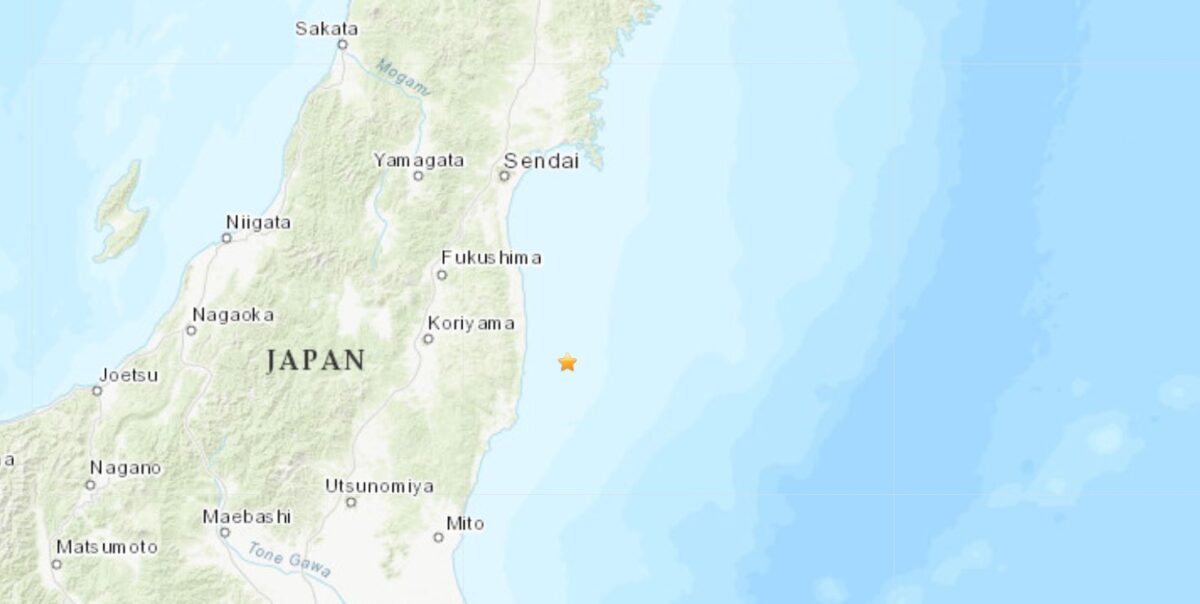 In March 2011, Japan was devastated by a 9.0 magnitude earthquake off Fukushima, which caused a tsunami and left at least 10,000 dead. The Fukushima nuclear power plant was also compromised, forcing Japan to later decommission the facility starting in 2019. In November 2016, a 6.9 magnitude earthquake struck miles off the coast of Fukushima, triggering a smaller tsunami.
Japan is located on the seismically active "Ring of Fire" that encircles the Pacific Ocean.
The Associated Press contributed to this report.