The student-led occupation of Hong Kong's streets has passed the fifty day mark.
In those fifty days, the pro-democracy protesters have seen an outpouring of support from Hong Kong citizens, rediscovered the city's caring side, fostered a sense of camaraderie, created works of public art, and gained new confidence in themselves.
The students and citizens have also been heckled by anti-Occupy supporters, seen the darker side of Hong Kong's police force, and have thus far failed to make any headway in their demands for full democracy from their government and the Chinese communist regime.
Here's a quick survey of the Umbrella Movement in fifty photos from the most recent events.
Day 50
Nov. 16
Selfie Time!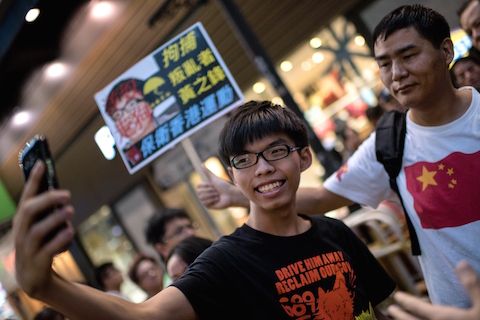 Prominent student leader Joshua Wong seizes the chance to take a selfie with an anti-Occupy supporter.
Day 49
Nov. 15
We're (Not) Going to Beijing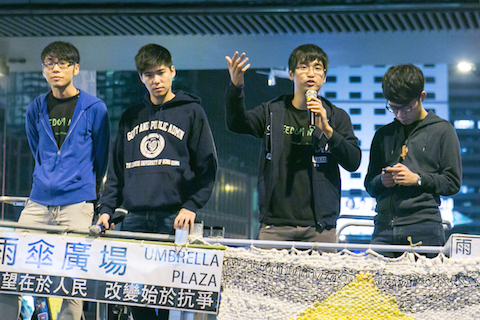 Student leaders Alex Chow, Eason Chung, and Nathan Law from the Hong Kong Federation of Students (HKFS) were unsuccessful in their attempt to travel to Beijing to seek an audience with Chinese Premier Li Keqiang.
Day 48
Nov. 14
Mask Up!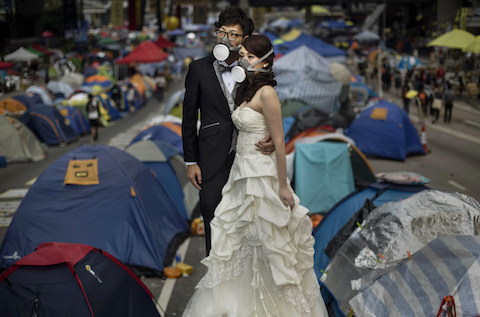 "Tear gas on our wedding? Not a problem."
Day 47
Nov. 13
Library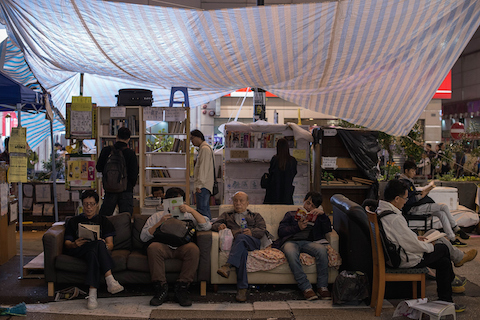 The makeshift library in Mong Kok gets attracts plenty of readers.
Day 46
Nov. 12
Busted!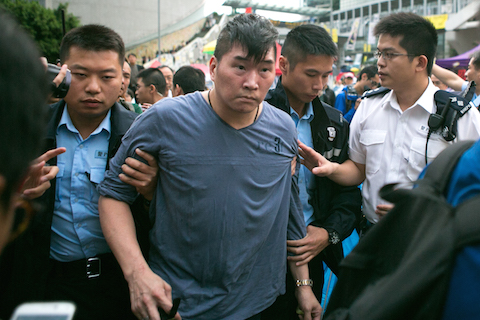 One of three men arrested for throwing animal organs at media mogul Jimmy Lai.
Lai is a strong advocate of democracy in Hong Kong, and his publication, Apple Daily, is one of the few papers that out-rightly support the students. 
Day 45
Nov. 11
Who's Watching Who Now?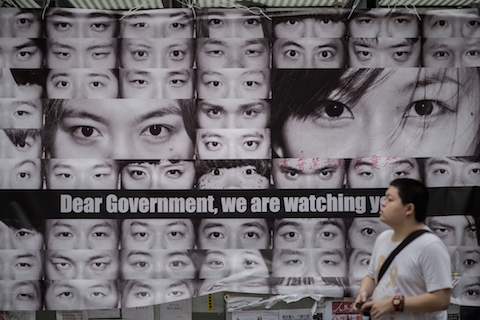 Day 44
Nov. 10
Never-ending Work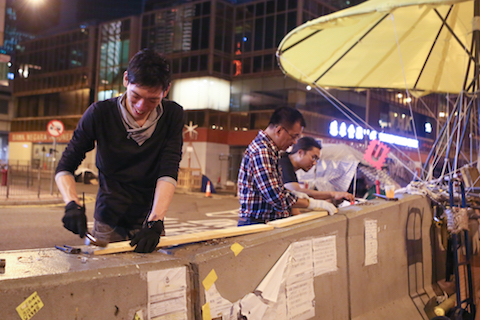 Protesters toil away ceaselessly at the barricades, strengthening them ahead of the inevitable confrontation between the Hong Kong police, who will most likely be asked to clear them out.
Day 43
Nov. 9
Tie a Yellow Ribbon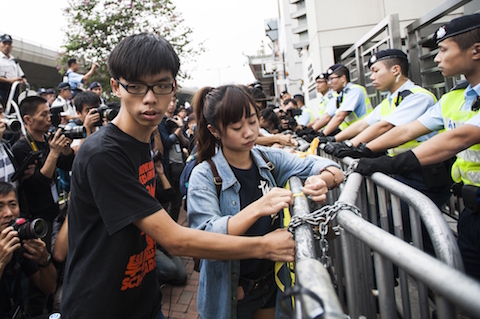 Joshua Wong joins a "Yellow Ribbon March" to the China liaison office let the pro-democracy demonstrators' calls for universal suffrage be heard. Protesters tie yellow ribbons at the barricades under the watchful eyes of the police.
Day 42
Nov. 8
The "Orphaned" Occupy Site Hangs On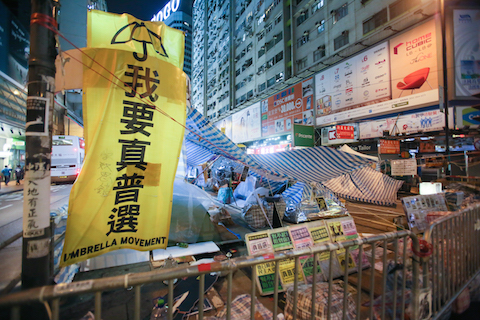 A "Lion Rock" banner with the words "I Want True Universal Suffrage" hangs at the Causeway Bay encampment, the smallest of the three occupy sites.
Day 41
Nov. 7
Street Fighter Support?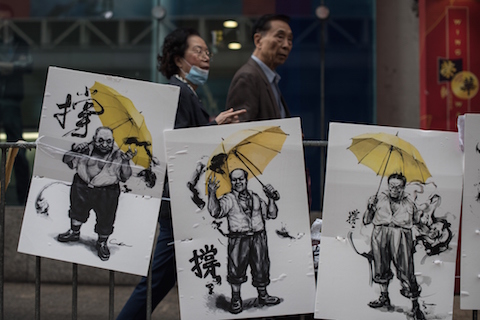 Chinese Communist Party leaders done up in Xi Jinping-with-umbrella/Street Fighter's Gouki-style.