China's stricter customs checks of Japanese goods and a growing call to boycott Japanese-made products is causing a boomerang effect as some Japanese companies seriously consider pulling out of China altogether.
The customs service at Tianjin port near Beijing delivered a statement to Japanese enterprises on Sept. 19, saying they will raise the inspection rate for products of Japanese origin, which will delay Japanese products going through customs, according to Japan's Asahi Shimbun News.
Japanese companies are doing some posturing of their own, with some making arrangements to halt business in China.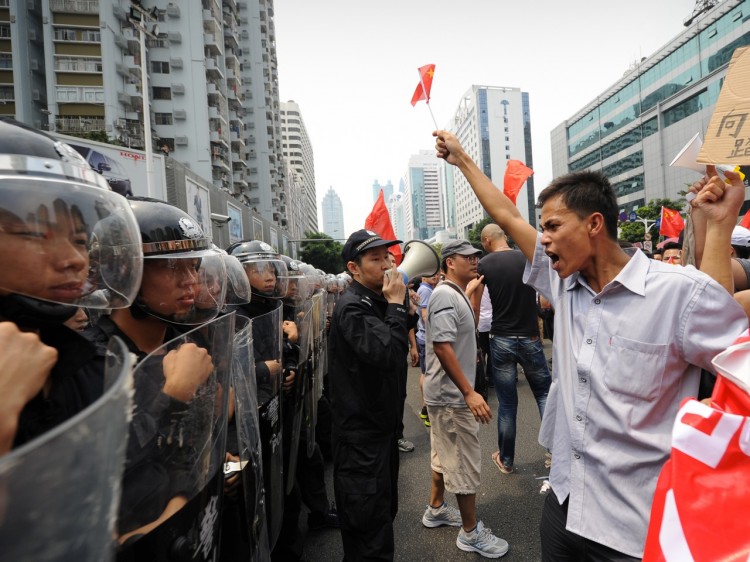 Toyota Motor Corp. will suspend China production in October and stop all exports to China from Japan, according to a Sept. 25 report from Asahi Shimbun.
Nissan Motor Co. Ltd. told Reuters it plans to suspend production at a joint venture in China starting Sept. 27 and through next week's national holiday period.
Political commentator Wen Zhao told New York-based New Tang Dynasty (NTD) Television that many Chinese workers would lose their jobs if Japanese firms leave China. "Which country can win the economic war is determined by whose social and political structure is more stable," he said.
In fact, China's economy greatly depends on Japan, according to Chen Zhifei, an economics professor at City University of New York. He added that statistics provided by the Japanese Embassy in China showed that Japan has provided approximately 3.3 trillion yen (US$40 billion) of economic aid to China as of 2007. 
"Hence Japan has played a very critical role in China's economic development," Chen told the NTD Television. "Even now China's economy still relies heavily on imported technology, equipment, and products from Japan, so China will suffer devastating consequences if it cuts economic ties with Japan," he said.
Economist and former aide to ousted Premier Zhao Ziyang, Cheng Xiaonong, agrees and says boycotting Japanese products is impossible. In an interview with Radio France Internationale (RFI), Cheng said that people could see in photos published in Japanese media that Chinese were using Japanese cameras to take photos of angry protesters.
Moreover, most equipment used by state-run CCTV is made in Japan, Cheng added. Therefore, CCTV will not be able to function if China boycotts Japanese products.
Cheng believes China's current economic situation is bad enough already without the regime aggravating the dispute. "It might cause many companies from other countries to flee China, and therefore paralyze China's economy," he said.
The Epoch Times publishes in 35 countries and in 19 languages. Subscribe to our e-newsletter.
Click www.ept.ms/ccp-crisis to read about the most recent developments in the ongoing crisis within the Chinese communist regime. In this special topic, we provide readers with the necessary context to understand the situation. Get the RSS feed. Who are the Major Players?