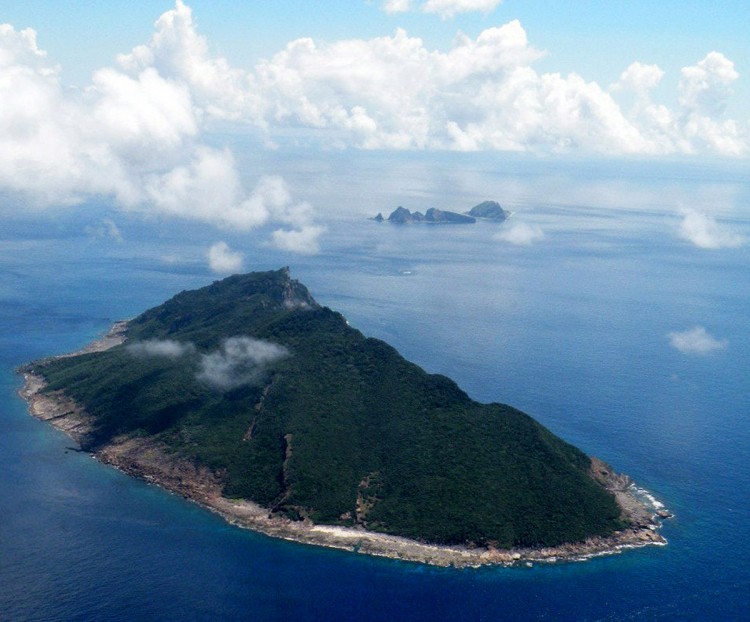 Subtle shifts have taken place between China and Japan in the dispute over rocky islands in the sea recently, with the presumptive next leader of the Chinese Communist Party saying China wants a peaceful solution, and Japanese prime minister admitting a "miscalculation." At the same time, strong antagonisms persist. 
While Xi called for peace, the Chinese regime still sent additional patrol ships to waters close to the disputed isles, called the Senkaku Islands, located in the East China Sea.
Xi Talks 'Peaceful'
At the opening of trade fair southern China, Xi said China wanted a peaceful resolution, Reuters reported.
Xi reiterated Beijing's assertion of sovereignty, but added that China is "committed to resolving differences with neighbors concerning territorial land, territorial sea and maritime rights and interests peacefully through friendly negotiations."
He also said China's own prosperity could only be guaranteed by having good relations with its neighbors, according to Reuters.
Reports on the Senkaku Islands were pulled from some newspaper over the weekend. Wu Jianguo, an independent commentator and writer in Shenzhen, predicted that reporting on the matter in the Chinese press will slow down within the next week, in an interview with Radio Free Asia.
Japan Sends Envoy
In an interview with Japan's Asahi TV on Sept. 20, Japan's Prime Minister Yoshihiko Noda admitted that he miscalculated Beijing's reaction to his government's purchase of the Senkaku Islands. 
He also said the strong protests against the nationalization of Senkakus was far beyond his expectations, and that he will send a special envoy to China to reduce the tension between Japan and China.
Protests and Standoff
Japan's purchase of the Senkaku Islands from a businessman sparked a wave of anti-Japan protest in over 100 Chinese cities. The Japan Coast Guard said it has spotted 20 Chinese patrol ships and fishery monitoring crafts near the disputed islands, according to Kyodo News. China also conducted a military drill in the East China Sea after Japan purchased the islands. 
Meanwhile, Japan's Self-Defense Forces have also sent patrol ships and surveillance vessels to near the Senkaku islands.
However, Joseph Yu-Shek Cheng, professor of political science at City University of Hong Kong, believes that both China and Japan can't afford to be at war with each other. "I think both sides will handle ships going near Senkaku islands with extreme caution, because they are all afraid of accidentally starting a war."
'Joint Control'
The Chinese regime is now seeking joint administration with Japan over the Senkaku Islands.
The Chinese Financial Times said that China does is now not attempting to own the islands, but instead it resisting nationalization of the islands by Japan, in an attempt to have a "joint control." 
Su Hao, a professor at China Foreign Affairs University wrote on the Chinese version of Global Times that China is seeking joint administration over the islands and making Japan accept the fact that the dispute over the islands still exists. 
Since Su is a professor at Chinese Foreign Affairs University, some analysts think Su's viewpoints might have echoed top Party leaders' viewpoints, according to a report by Voice of America.
The Epoch Times publishes in 35 countries and in 19 languages. Subscribe to our e-newsletter.
Click www.ept.ms/ccp-crisis to read about the most recent developments in the ongoing crisis within the Chinese communist regime. In this special topic, we provide readers with the necessary context to understand the situation. Get the RSS feed. Who are the Major Players?