26 Underage Girls Rescued From Traffickers After Passenger Tweets
July 9, 2018 7:15 pm Last Updated: July 9, 2018 8:25 pm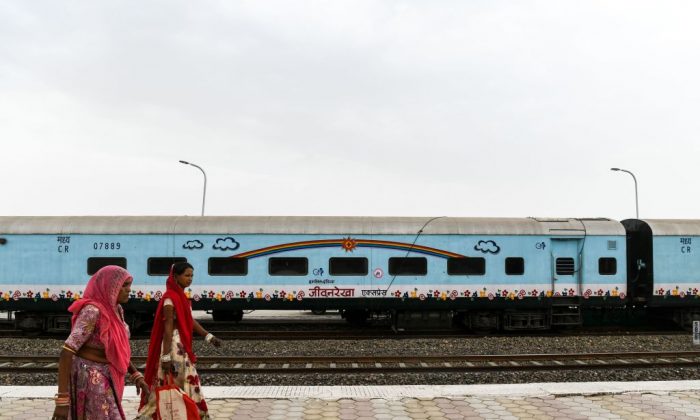 "[Twenty-six] girls were found with two men, aged 22 and 55 years. All of them are from West Champaran in Bihar," a statement from the Railway Police Force (RPF) said. "The girls were being taken from Narkatikyaganj to Idgah. When questioned the girls were unable to answer anything convincingly, so they have been handed over to the child welfare committee."
In 2016, 9,104 children were victims of trafficking in India, a 27 percent increase from the previous year, according to the Ministry of Women and Child Development.
"Their parents have been informed and the men have been taken into custody," RPF said.
Shrivastava is now being praised as a hero online. One Twitter user even requested Prime Minister Narendra Modi to honor him with an award. The message got over 3,400 retweets.