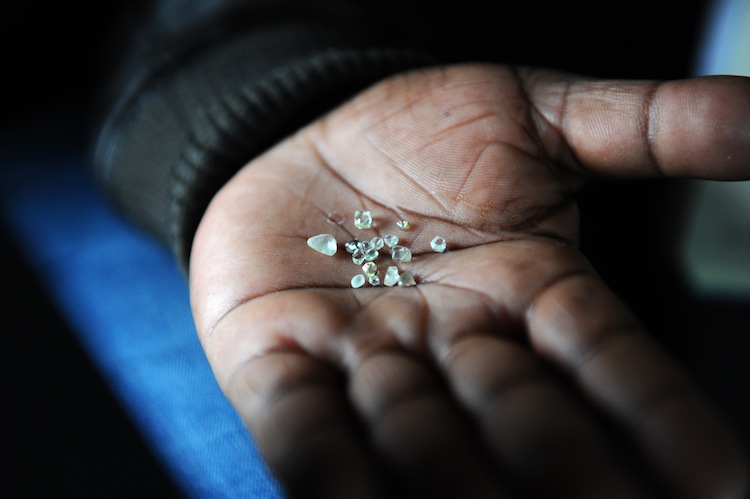 South African police arrested a man trying to smuggle 220 polished diamonds out of the country in his stomach.
The Lebanese man, who was not named, was given a laxative after he was arrested trying to fly via the O.R. Tambo International Airport near Johannesburg to Dubai, reported ABC News. 
"He was intercepted just as he was about to go through the security checkpoint. Then [we] took him for a scan where we discovered where he was hiding the diamonds," South African Police Service Capt. Paul Ramaloko told the network.
Police were able to ultimately recover the diamonds, which are worth around $2.3 million.
South Africa is one of the world's largest producers of diamonds and police are continually on the lookout for smugglers. Ramaloko said the Lebanese man was followed by investigators after receiving information that he might be involved with diamond smuggling.
"We nabbed him just before he went through the security checkpoint," Ramaloko told AFP. He added, "We had to take him through the X-ray and take them out from his body."
Ramaloko told the Daily Mail that it was unclear if the man swallowed the diamonds before he got to the airport or if he ingested the precious stones out of panic after he realized that police were after him.
"At this stage it would be unwise for us to speculate about what exactly he had done," he said
The Epoch Times publishes in 35 countries and in 19 languages. Subscribe to our e-newsletter.