Samantha Josephson, a University of South Carolina student majoring in political science, had a bright future ahead of her. The aspiring lawyer was set to graduate in June, and she intended to attend Drexel University School of Law. Sadly, she climbed into the backseat of a car she mistook as her Uber over the weekend, and this ride ultimately led to her tragic death.
Roommates of Samantha Josephson, 21, got worried when they didn't hear from her on the morning of March 29. Concerned, they reported her missing to the police at about 1:30 p.m., WLTX reported.
"Samantha was by herself. She had absolutely no chance."

Family mourns South Carolina college student, who police say was killed after getting into a car she mistakenly thought was an Uber. https://t.co/3Bq379rALM pic.twitter.com/yPCyfxAspY

— ABC News (@ABC) April 1, 2019
Hours later at 4 p.m., two turkey hunters found Josephson's body in a wooded area in Claredon County, an area "very difficult to get to unless you knew how to get there," Columbia Police Chief Skip Holbrook said during a press conference on Saturday, according to FOX News.
The suspect, Nathaniel David Rowland, 24, whom Josephson mistook as her Uber driver, previously lived in the area where her body was dumped.
Student killed after getting into car she thought was her Uber. https://t.co/a6za3AbfR9 pic.twitter.com/9z79abpTaD

— LADbible (@ladbible) March 31, 2019
On Friday, March 29, Josephson separated from friends between 1:30 a.m. and 2:00 a.m. after hanging out at The Bird Dog at 715 Harden Street in Five Points, where she called for an Uber to take her back home.
"She had, in fact, summoned an Uber ride," Holbrook told reporters. "We believe that she simply mistakenly got into this particular car thinking it was an Uber ride."
A surveillance video shows Josephson later getting into Rowland's Chevy Impala outside a bar in Columbia's Five Points entertainment district at 2:09 a.m.
About 3 a.m. on Saturday, a K9 officer pulled over a black Impala around two blocks away from Five Points entertainment district. Rowland was inside the car with a female acquaintance.
Rowland attempted to flee on foot but was captured after a short chase.
He is currently held at the Richland County jail on charges of murder and kidnapping, while the woman riding in his car at the time of his arrest was cooperating with the police in their investigation.
Blood that was found in the passenger side and trunk of Rowland's car matched Josephson's blood. And the victim's cell phone, as well as bleach, window cleaner, and germicidal wipes, were found in his car. Police also discovered the child safety locks in the backseat of the car were engaged, implying Josephson had no chance to escape.
"Samantha was by herself," Josephson's father, Seymour Josephson, said on Sunday night at a candlelight vigil, the Associated Press reported. "She had absolutely no chance. None."
The coroner's report states Josephson's death was caused by "multiple sharp force injuries." The arrest warrants released by the State Law Enforcement Division indicate numerous wounds were found on her head, neck, face, upper body, leg, and foot. The reports didn't reveal the motive of Rowland, or the weapon used to attack Josephson.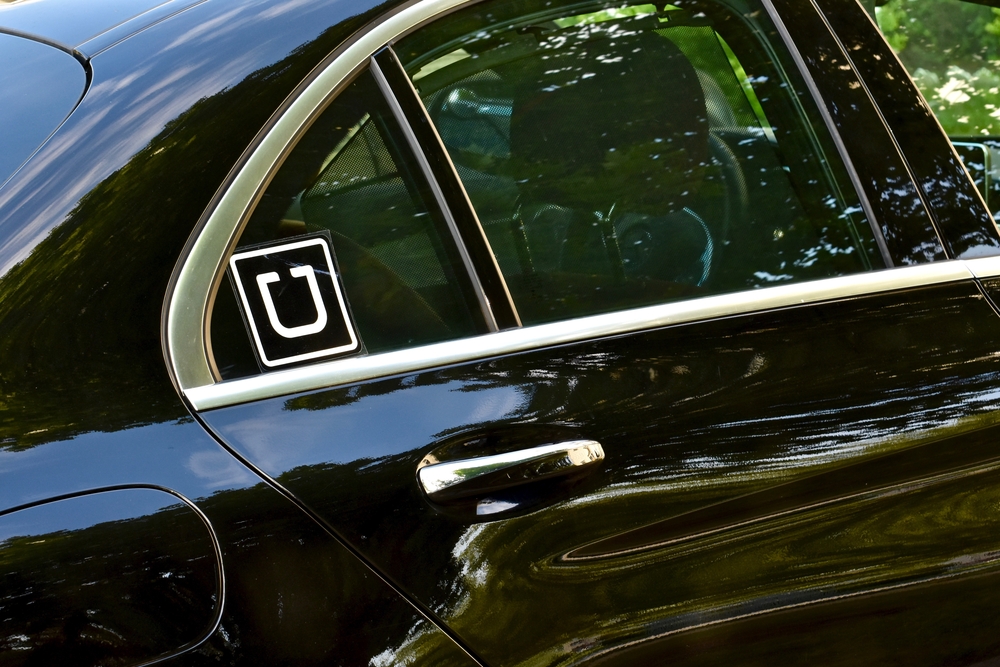 Rowland didn't show up at a hearing on Sunday. Josephson's mother, Marci Josephson, made an emotional statement to the judge, describing the pain of losing her daughter.
"Unlike him, Samantha valued human life and could never harm another soul. Unlike him, Samantha had love within her heart and purpose in her life, the life he brutally ended," Marci Josephson said. "His selfish, unspeakable and violent actions have created a hole in the universe. A hole in our universe and we see the unimaginable ripple, affect her world."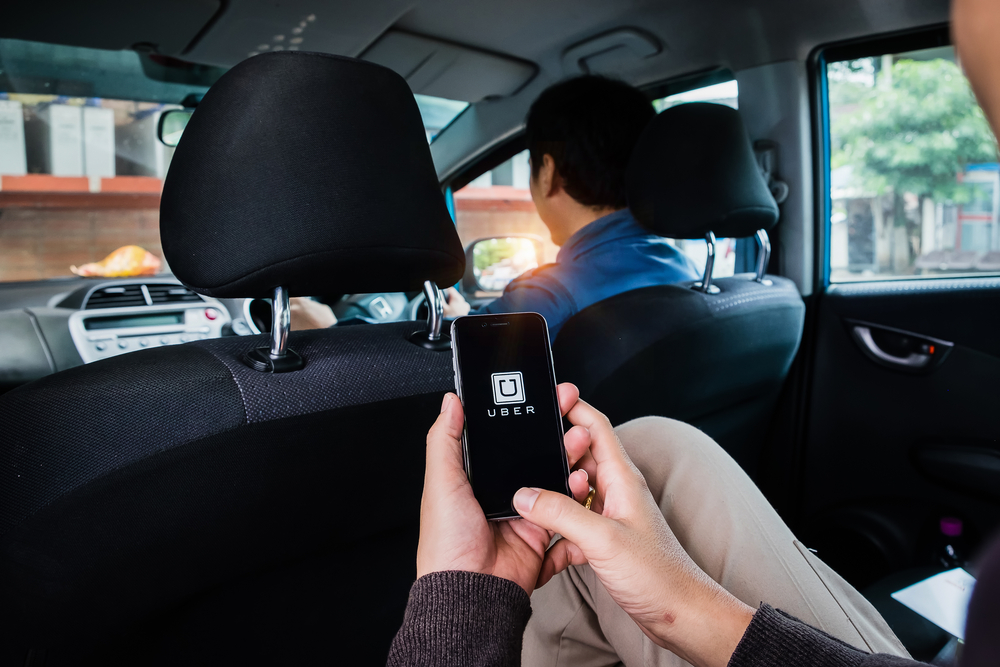 Meanwhile, Seymour Josephson vowed to dedicate his life to improving the safety of ridesharing services.
"Part of my mission in life now is going around, talking. Because I can. Educating, getting that out. And hopefully putting pressure on Uber and Lyft," the father addressed the crowd during the candlelight vigil, as per WIS TV. "What we have learned is that you cannot, men or women, you guys have to travel together."
Uber also suggests some online safety tips on its website:
Instead of waiting outside alone with your phone in your hand, wait indoors until the app indicates your driver has arrived.
Make sure the license plate, driver photo, and driver name match what's listed in the app before you climb into the car.
Sit in the back seat if you're riding alone. By doing so, you can safely exit on either side of the car; also, this gives you and your driver some personal space.
Do tap the "Share status" in the app to share your trip details with a friend or family member.
Do not share your phone number or other contact information with your driver. Rather, contact the driver through the app.
"Trust your instincts and use your best judgement" while on a ride-share vehicle. Do not hesitate to dial 911 if you feel you're in an emergency situation.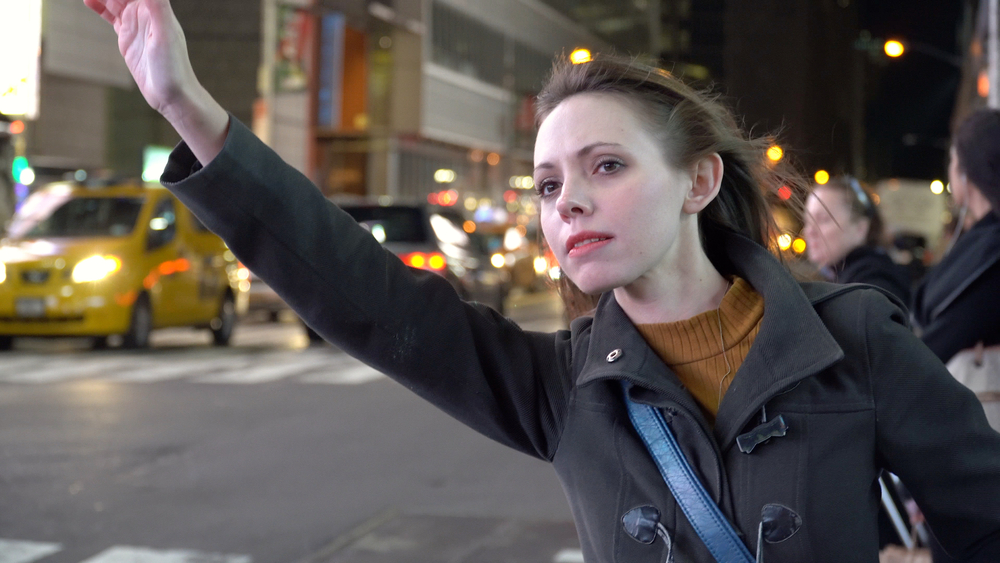 Other than what Uber has suggested, it's also recommended that a passenger asks the driver to give the name of the person requesting the ride, instead of giving away your name to the driver first. And do not be misled if the driver asks, "Did you call Uber?"
"In cases when you are helping someone request a ride through Uber who may have had a few drinks or is unfamiliar with the app, help them double check that the driver and vehicle match the details in the app—before they get in the car," wrote Uber's law enforcement liaison Wade Stormer in a blog post.
"Taking the extra step to double check these details is an important safety measure," he added.
Fake Lyft and Uber drivers are out there. So, please remember the above measures to avoid hopping into a bogus ride-share.
Watch the video:
Thumbnail Credit: L: Twitter | Columbia Police Dept, R: Illustration | Shutterstock