Rep. Tulsi Gabbard (D-Hawaii) castigated House Speaker Nancy Pelosi (D-Calif.) on Thursday, the latest sign of discontent from the 2020 contender with her own party.
Pelosi announced, after the impeachment vote on Wednesday, that House Democrats wouldn't send the articles of impeachment over to the Senate until they felt a "fair" trial would be held there.
"I was surprised to hear that," Gabbard said during an appearance on Hill.TV on Thursday.
"You can't kind of just shift and change and make up the rules as you go along. If you're going to pursue this process, you've got to let it play out the whole way through."
Delaying the articles adds to the sense that hyper-partisanship on both sides is a defining feature of the impeachment battle, Gabbard added.
"This is not just on part of the Democrats—you see on those who are defending Donald Trump, you see a blind loyalty to their party's leader," she said.
House Democrats approved the articles—three Democrats voted no against one, and two Democrats voted no against another—but were joined by zero Republicans, undercutting Pelosi's claim earlier this year that impeachment shouldn't be pursued unless it had bipartisan support.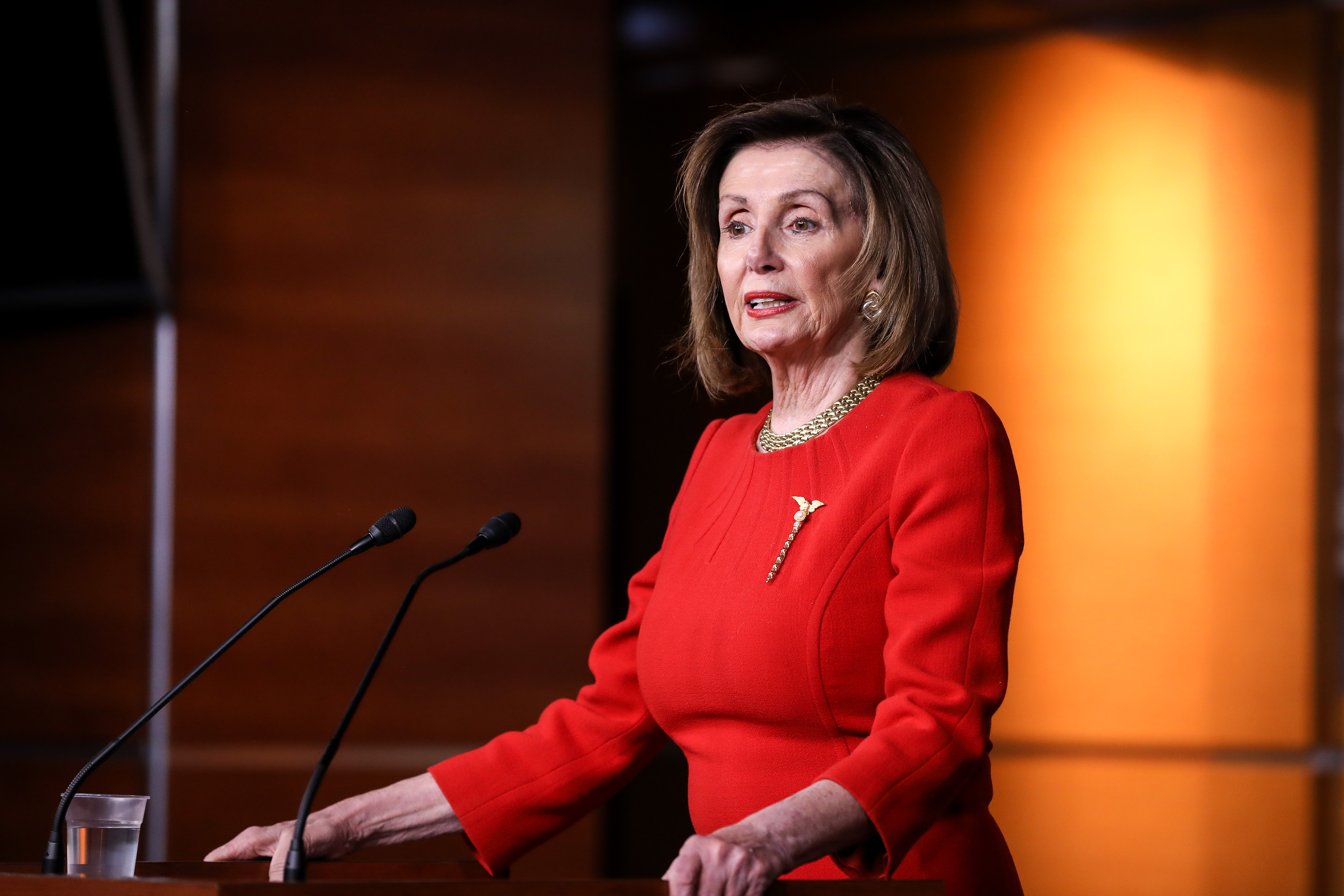 Gabbard, a Democratic presidential contender who has railed at top Democrats during debates, stood out as the only member of Congress to vote "present" for the articles of impeachment.
"After doing my due diligence in reviewing the 658-page impeachment report, I came to the conclusion that I could not in good conscience vote either yes or no," Gabbard said in a statement.
"I could not in good conscience vote against impeachment because I believe President Trump is guilty of wrongdoing," the statement reads.
"I also could not in good conscience vote for impeachment because removal of a sitting President must not be the culmination of a partisan process, fueled by tribal animosities that have so gravely divided our country," she added. "When I cast my vote in support of the impeachment inquiry nearly three months ago, I said that in order to maintain the integrity of this solemn undertaking, it must not be a partisan endeavor. Tragically, that's what it has been."
At some point, a Senate trial is expected to take place on the impeachment articles. Because a vote of two-thirds of senators present is required to convict Trump, or remove him from office, it's widely expected that he will be acquitted and remain in office.
The GOP holds a 53-47 majority in the Senate and Majority Leader Mitch McConnell (R-Ky.) has repeatedly said Trump won't be convicted.