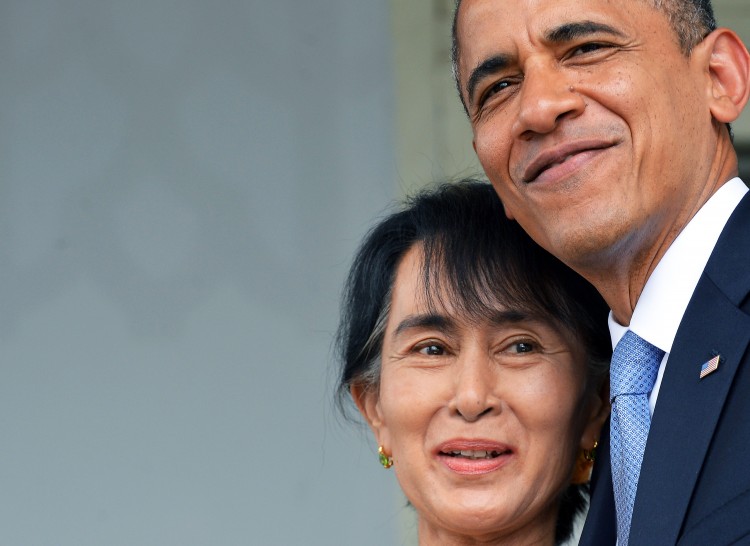 Burma (also known as Myanmar) took major steps toward democracy in 2012. In April, opposition leader Aung San Suu Kyi's party became the second largest presence in Parliament with 43 seats. Suu Kyi was allowed to travel abroad for the first time in 24 years. World dignitaries, including U.S. President Barack Obama, visited the country. As a result of reforms, Western nations eased or suspended sanctions on Burma. 
Critics warn that the reforms are in place only so sanctions will be lifted, and they can be reversed at any moment. The constitution drafted by the military junta in 2008 is still in force. 
Burmese authorities still hold hundreds of political prisoners. Attacks on civil protests and longstanding conflicts with ethnic minorities living in resource-rich regions cast shadows of doubt on the claim of democratic progress. 
In November, police assaulted villagers and monks protesting the expansion of a copper mine at Letpadaung Mountain. In Kachin State, 75,000 ethnic minorities remain displaced. In Rakhine State, 135,000—mostly Muslim Rohingyas—have been displaced through clashes with the Burmese army. National reconciliation will be a crucial issue for Burma in 2013. The willingness of former generals to hand power over to the people will be tested.
The Epoch Times publishes in 35 countries and in 20 languages. Subscribe to our e-newsletter.