The rape and murder of a 20-year-old woman in the eastern Chinese city of Wenzhou on Aug. 24 by her rideshare driver has sparked debate about the safety and reliability of Didi Chuxing, the app the victim had used before she was robbed, violated, and killed.
According to Wenzhou police, the victim, Ms. Zhao, hailed a ride using Didi's Hitch App to go to a birthday party at 1 p.m.. At 2:09 p.m., she sent a text to her friend saying that the driver had taken her to a remote mountain area. Five minutes later, she sent a final message begging for help.  
The driver, surnamed Zhong, bound Zhao's hands and feet, sealed her mouth with tape, and forced her to transfer 9,000 yuan (about $1,300) to him using a phone app. Then he raped her and stabbed her in the neck with a dagger. Zhao soon succumbed to severe bleeding, and Zhong threw her body off a cliff before driving away.
Meanwhile, Zhao's friends and relatives called Didi Chuxing. When the company's service proved unhelpful, they went to the police, but were told that they couldn't open a case without the car's license plate number, which Didi had refused to provide.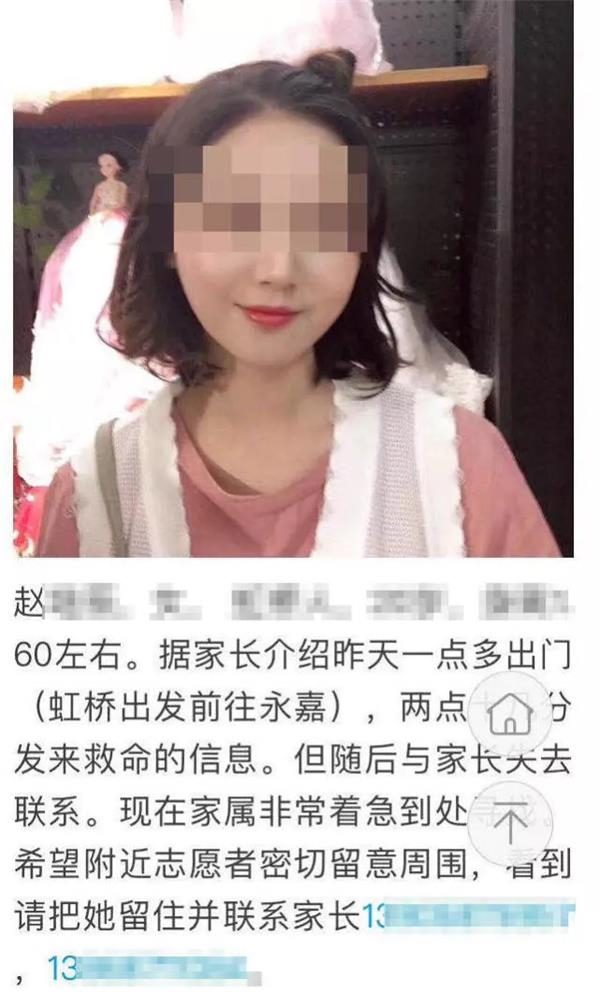 The police only obtained information about the car and driver at 8 p.m. The following day, Zhong was arrested and confessed to his crimes.
The tragedy is the third of its kind to occur in the last few months — on May 5, a 21-year-old flight attendant was stabbed to death after being raped by a Didi driver in Zhengzhou, central China. Then on June 17, a 23-year-old woman in southern China was raped and strangled after hailing a Didi ride late at night. Her body was discovered in a meat freezer.
Rideshare Business Gone Wrong
Zhao's murder prompted Didi Chuxing to suspend its Hitch service. The company fired Huang Jieli, Hitch general manager, and Huang Jinhong, deputy general manager of Didi's customer service arm.
But this did not satisfy public outrage. Internet users revealed that Zhong had attempted to rape a different passenger the day before he murdered Zhao, but Didi Chuxing had not taken any action after receiving the complaint.
Aside from the three recent high-profile murders, in Wenzhou alone Didi had racked up over 1 million yuan (about $150,000) in fines in 244 violations since last November, the city's transport bureau reported.
An Aug. 27 analysis report by DW News said that while Didi Hitch was launched in 2014 on solid business principles, it had taken a turn for the worse in the years that followed.
Despite its name, Didi Hitch is not a genuine carpool service. Most of the drivers worked at the job full-time, yet didn't have to pass strict background checks or work under effective management. The barrier to entry is low, with no initial fees, allowing drivers to provide cheap trips for their passengers.
When Didi increased the commission from 5 to 10 percent of the fare, many drivers turned to accepting customers, then asking them to cancel and pay them directly in cash. This caused the company to further lose control over its drivers and thus the passengers' safety.
Some observers have highlighted the backgrounds of the perpetrator, the victim, and the economic role that affordable, but risky services such as Didi Chuxing play in Chinese society.
Zhong had grown up in a rural area of Sichuan Province in southwestern China, and is one of the country's estimated 60 million left-behind children, that is, the children of Chinese migrant workers who leave their homes to find work in more developed regions. Many of these children grow up without parental care and suffer from developmental or behavioral problems.
On Aug. 26, a Chinese commentator writing under the pseudonym Qing Waixian used the concept of "low-end consumption" to describe Didi Hitch and its users. According to Qing, there are many people like Zhong who have difficulty finding normal work and have little choice but to supply low-end services such as ridesharing.
Compared with conventional taxis, Didi Express, and other services, Didi Hitch was cheap and affordable for a wide range of people regardless of their income. As a young adult, it's likely the late Zhao would have fallen in this demographic.