Officials in Broward County, Florida, are investigating after a toddler was found dead inside a van near a daycare in Oakland Park.
Deputies with the Broward County Sheriff's Office went to Ceressa's Enrichment and Empowerment Academy on the afternoon of July 29, local news station WSVN reported.
Temperatures in Oakland Park reached at least 89 degrees F with partly cloudy conditions, according to The Weather Channel.
Fire officials told the station that the 2-year-old appeared to have died inside the van. It's not clear if the child died of heatstroke or if there was another cause of death.
Footage showed a white van covered in a yellow tarp, and an ambulance nearby.
It's not clear if the child's parents have been notified. The child's identity has not been revealed.
Breaking News. @nbc6 https://t.co/ulFnCQNrEl

— Trina Robinson (@TrinaNBC6) July 29, 2019
Sheriff's officials were sending parents to an alternative location to pick up their children, the Sun-Sentinel reported.
Other details about the incident were not immediately known.
PIO en route to a death investigation @ 3140 N.W. 21 Ave., Oakland Park. (Media staging @2100 W. Oakland Park Blvd., west of the KFC) @browardsheriff

— Keyla Concepcion (@bso_keyla) July 29, 2019
Update in Twins' Hot Car Deaths
The mother of the twins who died in a parking lot after their father forgot them in his car while he went to work, has spoken in defense of her husband.
The father of the 1-year-old twins was heard screaming on a Bronx street in New York on July 26, after reportedly discovering them dead in the back of his car after completing his 8-hour shift.
Their bodies were at 108 degrees, according to the medical examiner, as reported by local media.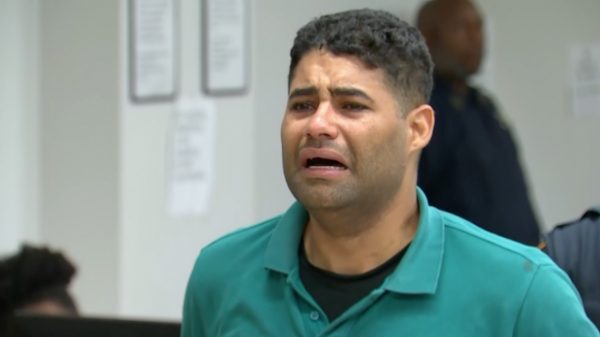 Their mother, Marissa Rodriguez, of Congers, New York, said she was grieving, and in disbelief but stood by her husband, who told a court that he had "blanked out," and forgotten they were in the car.
"Though I am hurting more than I ever imagined possible, I still love my husband," she said in a statement, reported NBC. "He is a good person and great father and I know he would've never done anything to hurt our children intentionally."
"I assumed I dropped them off at daycare before I went to work," Rodriguez told officers, according to court documents cited by ABC. "I blanked out. My babies are dead. I killed my babies."
Deadly Trend
Heatkills.org
, citing the U.S. Centers for Disease Control and Prevention, said that when outdoor temperatures range between 80 and 100 degrees, the interior of the car can get to 130 to 172 degrees.
"Children have died in cars with the temperature as low as 63 degrees. Basically, the car becomes a greenhouse. At 70 degrees on a sunny day, after a half hour, the temperature inside a car is 104 degrees. After an hour, it can reach 113 degrees," stated Jan Null, adjunct professor at San Francisco State University, according to the website.
The NoHeatStroke.org website says 803 children have died in the United States due to heatstroke in hot cars since 1998. All of these deaths were preventable, the website said.
"The atmosphere and the windows of a car are relatively 'transparent' to the sun's shortwave radiation and are warmed little. However, this shortwave energy does heat objects that it strikes. For example, a dark dashboard, steering wheel, or seat temperatures often are in the range of 180 to over 200 degrees F," it stated.
Annually, about 38 children under the age of 15 die from heatstroke after being left in a vehicle, says Injury Facts.
Epoch Times reporter Simon Veazey contributed to this report.