Two people in the Tampa Bay area have tested "presumptively positive" for COVID-19, Florida Gov. Ron DeSantis announced in a statement on March 1.
One of the individuals is an adult Hillsborough County resident who has a history of travel to Italy, which on Sunday saw coronavirus infections rise by 50 percent, prompting the U.S. government to warn Americans against any travel to two regions in the north of the country.
The second person is an adult Manatee County resident who has no prior history of travel to restricted countries such as China or Iran, according to the Florida Department of Health. Both individuals are isolated and being appropriately cared for by health officials, and the CDC is currently working to confirm the results for both individuals, the Florida Department of Health said.
DeSantis also said in his statement that he will be issuing an executive order taking immediate effect to direct the state health officer and surgeon general, Dr. Scott Rivkees, to declare a public health emergency in Florida. The governor added that he authorized Rivkees, to take "any action necessary to protect the public health."
"State Surgeon General Dr. Scott Rivkees has taken appropriate, decisive action to help affect the best possible outcomes, and I will continue directing our state agencies to do whatever is necessary to prioritize the health and well-being of Florida residents," DeSantis said.
"The Department is moving forward with the appropriate plans, and we are working directly with the Centers for Disease Control and Prevention (CDC) and local medical providers to ensure these individuals receive the proper treatment and that anyone who has come into contact with them is following the necessary protocols, limiting or stopping any further spread," said Rivkees.
DeSantis's statement comes after New York Governor Andrew Cuomo confirmed on March 1 the state's first positive coronavirus case.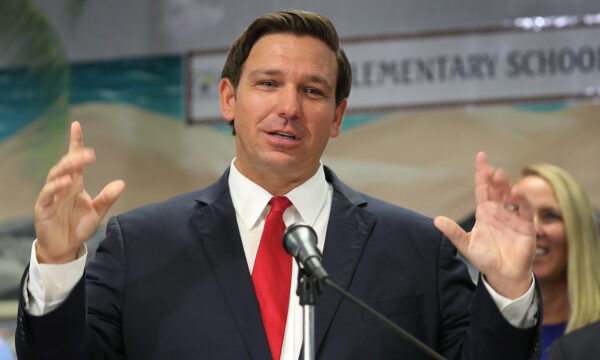 Cuomo said in a statement that a woman in her 30s contracted coronavirus during a recent trip to Iran and was in quarantine in her home. He did not say where the woman lived. She has "respiratory symptoms, but is not in serious condition and has been in a controlled situation since arriving in New York," he said.
Also on Sunday, officials in Washington state announced a second person infected with the coronavirus had died the Seattle area. The man in his 70s had underlying health conditions.
The Washington death was in EvergreenHealth Medical Center in Kirkland and was reported on the website of the Seattle and King County public health department. On Saturday, the same officials reported the first death from coronavirus in the United States.
More than 70 cases of the virus have been reported in the United States, with the majority on the West Coast, but new cases have also been discovered in the Chicago area and Rhode Island.