Two Republican senators aligned themselves with Senate Majority Leader Mitch McConnell (R-Ky.) in recent days, saying they approve of his plan to vote on initial impeachment trial guidelines while waiting to vote on the issue of witnesses until later in the process.
The Senate is expected to hold an impeachment trial after the House of Representatives impeached President Donald Trump last month.
"I think we need to do what they did the last time they did this … and that was to go through a first phase, and then they reassessed after that," Sen. Lisa Murkowski (R-Alaska) told reporters Monday after leaving McConnell's office in Washington.
"I think what we need to do is get to the first step."
Sen. Susan Collins (R-Maine), another moderate Republican considered a possibility to side with Democrats on trial guidelines, also said Monday she approves of McConnell's plan.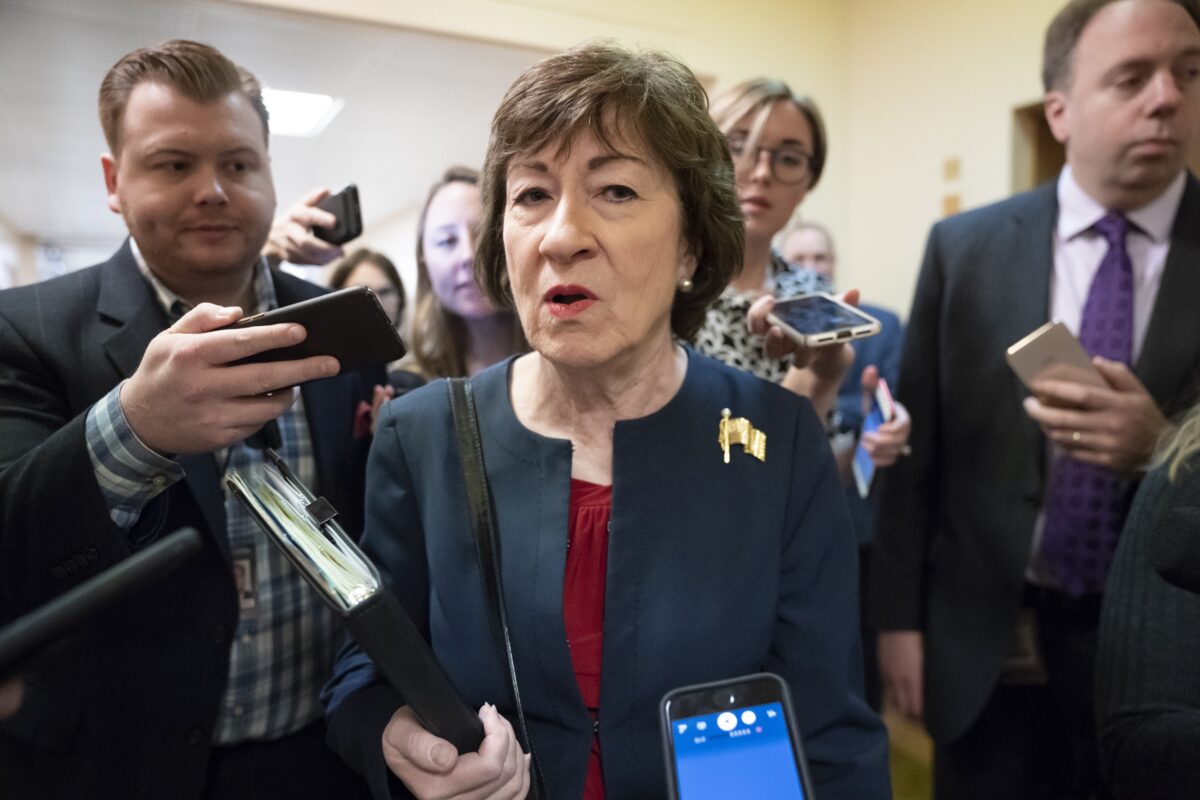 Collins made a similar statement on Dec. 31, 2019, telling Maine Public Radio: "I am open to witnesses. I think it's premature to decide who should be called until we see the evidence that is presented and get the answers to the questions that we senators can submit through the chief justice to both sides."
"I think that the model and the precedent established by the trial for President Clinton is one that our leaders should take a hard look at," she said.
Sen. Mitt Romney (R-Utah), another possible swing vote, told reporters on Monday he wants to hear from former National Security Adviser John Bolton but said he'd leave it up to Senate leaders to decide on the trial process.
Asked about Bolton potentially testifying, Murkowski said, "I think first we have to get to basically the first phase, which is having articles to deal with."
Collins added to reporters about Bolton, "There are a number of witnesses that may well be appropriate for the Stage 3, of which he would certainly be one."
During the impeachment trial against President Bill Clinton, lawmakers heard from the prosecution and defense before submitting questions. They then voted on whether to hear from witnesses and try to get additional documents. The GOP wanted witnesses but most Democrats did not.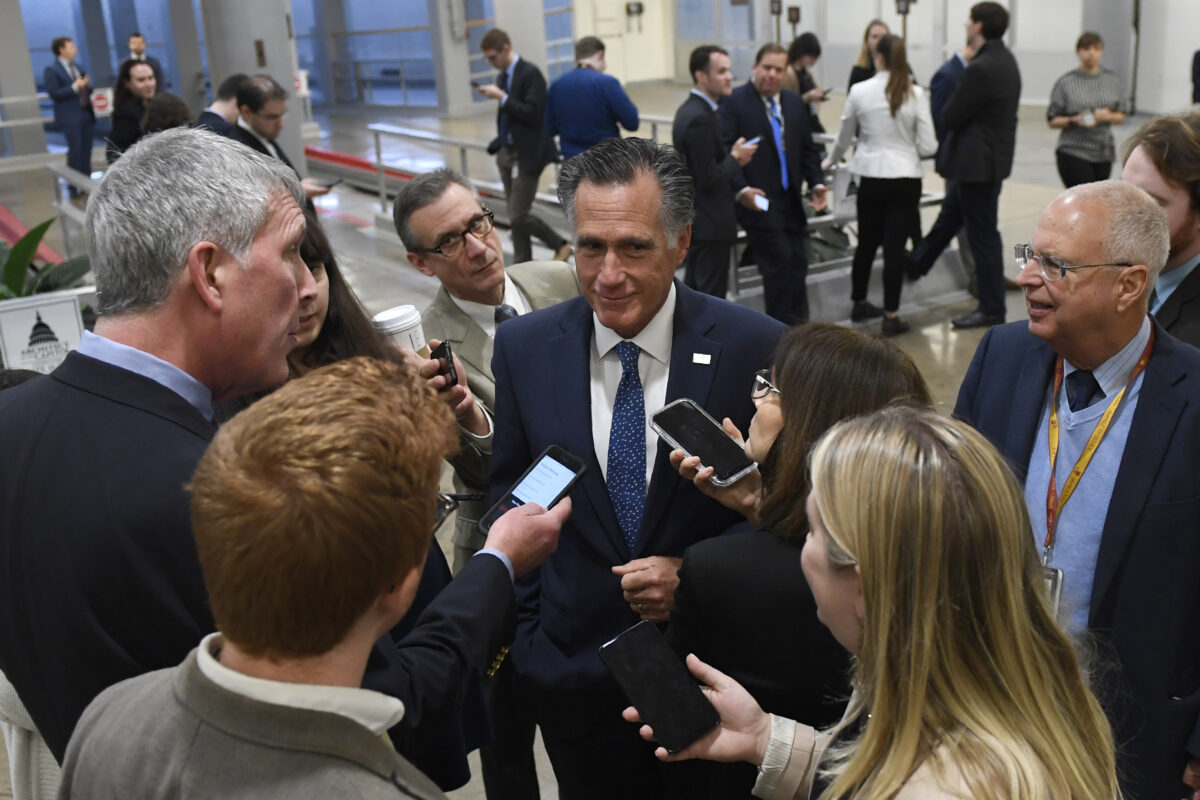 Three witnesses were ultimately called but sat for depositions, as opposed to testifying to the Senate.
McConnell has repeatedly referred to the precedent set by Clinton's trial, which saw a Democratic president impeached by a Republican-held House, the opposite of what took place last month. He reiterated his position Monday on the Senate floor.
The Senate shouldn't "deviate from a unanimous bipartisan precedent set in the 1999 trial of President Clinton and write new rules for President Trump," he said, adding, "The Senate does not just bob along on the currents of every news cycle."
Senate Minority Leader Chuck Schumer (D-N.Y.) has pushed for including witnesses in the initial vote on trial guidelines, calling over the weekend for four Republicans to join Democrats to gain a simple majority for the vote.
"We have the ability to require votes on the four witnesses we have asked for, whether there's an agreement or not. We have the ability to ask for the documents. And I hope, pray, and believe there's a decent chance that four Republicans will join us," Schumer said on ABC.
He reiterated his call on Monday even as it appeared there could be zero GOP members siding with Democrats. Republicans hold a 53-47 majority in the Senate.