A 14-year-old boy has been arrested on suspicion of the murder of a 15-year-old boy who was attacked in "broad daylight" in a residential street in Birmingham, UK, on Thursday afternoon.
Following the launch of a murder inquiry, the 14-year-old was arrested on Friday morning and is currently in custody, West Midlands Police (WMP) said in a statement.
"Our investigation has progressed at pace and this arrest is a positive step forward as we try to establish exactly what happened yesterday afternoon," homicide Detective Chief Inspector Alastair Orencas said.
The murder took place in the Handsworth area of Birmingham just after 3:30 p.m on Thursday.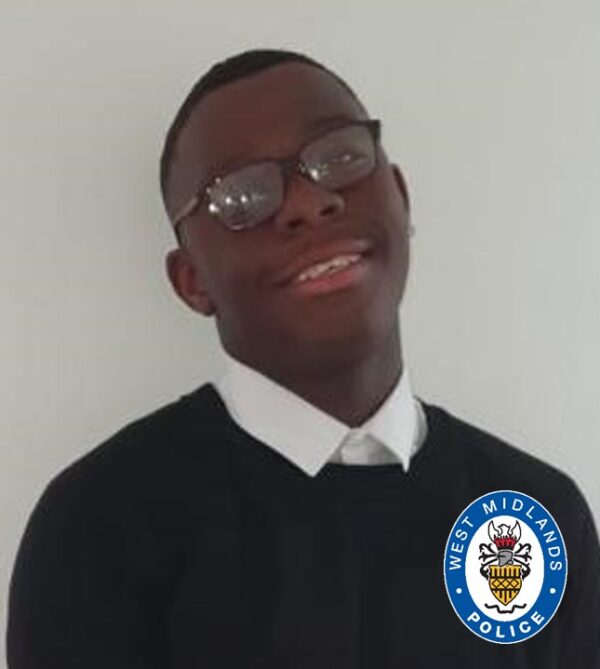 The deceased teenager, later named as Keon Lincoln, was "set upon by a group of young people in Linwood Road," WMP said.
"We're doing all we can to fully understand what took place, violence like this on our streets is heart-breaking and deeply concerning," Orencas, who is leading the investigation, said.
"Yesterday's events were shocking and tragic. My thoughts are with the boy's family who are being supported by specialist family liaison officers at this incredibly sad and difficult time."
WMP said a post-mortem is to be carried out, and they are continuing a forensic examination of the murder scene in Linwood Road, which had earlier been cordoned off.
They said Keon succumbed to his injuries soon after being taken to hospital.
Shots Fired
Witnesses reported hearing shots fired and that the suspects were armed with knives, police said.
They are continuing to talk to witnesses and are fast-tracking the examination of the area's CCTV footage.
The suspects fled in a white car, which then crashed into a house in nearby Wheeler Street, police said. The car has been seized for forensic examination.
"This level of violence in broad daylight on a residential street is inconceivable, let alone the fact that the target was a 15-year-old boy," Orencas said.
"The family of the boy has had the worst shock imaginable," he said.
Family Responds
Keon's family paid tribute to him on Friday, saying, "It is with profound grief that we announce the passing of our beloved Keon, who was senselessly taken from us on Thursday 21st January.
"Keon was a fun loving 15-year-old who was full of life and love for his family and friends. He had an infectious laugh that lit up the room whenever he was in it.
"The family is grateful for the kind support from everyone. We seek the public assistance from everyone. We seek the public assistance in sharing any information that will help the police bring justice for Keon and closure for his family. Again we thank you for your support and kindly ask us for privacy as we grieve this devastating loss."
Orencas said police were "leaving no stone unturned" and appealed to anyone with information to get in touch.
People with information and eyewitnesses who have not yet spoken to the police can contact them urgently via Live Chat on their website or by calling 101.
Information can also be given anonymously to Crimestoppers on 0800 555 111, the police said.
Knife Crime
Knife, gun, and gang crime, especially among young people and children, has been of grave concern in the UK in recent years.
Academics have spent many years researching it, and the UK launched its National Centre for Gang Research in 2019.
Though youth violence concerns have often focussed on the problem in London, youths and kids in other cities such as Birmingham have also been heavily affected.
Last year, a freedom of information request made by Birmingham Live revealed that around 150 children, one as young as 12, were arrested for suspected gun crime in the previous two years.