A spate of knife attacks in London has continued with a triple stabbing on June 18 that notched up the body count in the capital to five in just six days.
The incident in a quiet street in north London on the night of June 18 was described as a "full-on" knife battle between two rival groups.
Three people were stabbed to death and a fourth shot during a violent spate in the capital over the weekend that saw at least seven other stabbings and shootings.
Knife crime, especially among young people and children, has been dragged high into the political agenda, especially in London.
London's police force confirmed that three men had been stabbed in Barnet, a suburb that lies about 10 miles north of the center of the capital.
"One man, aged in his 30s, was treated at the scene before being taken to hospital," said the Metropolitan Police in a statement. "He was pronounced dead shortly after midnight.
"The two other men—one aged in his 20s and one aged in his 30s—have been taken to hospital for treatment; at this time neither man's condition is thought to be life-threatening."
No arrests have been made.
One neighbor told the London Evening Standard that she ran out with bandages to treat the casualties.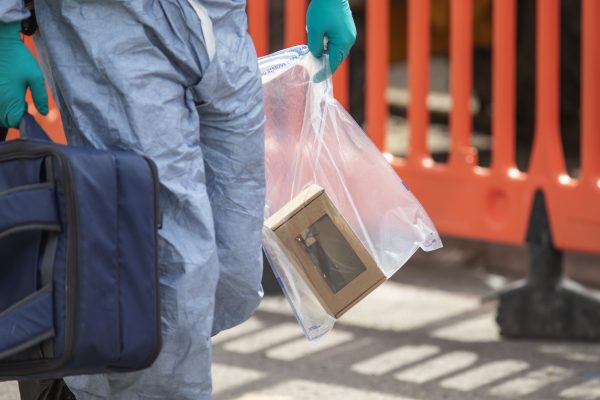 The unnamed woman said: "There were three of them on the floor and blood everywhere. One had a hole in his arm like a dog had ripped it. There was a knife sheath on the ground and a chain nearby. It was a full-on battle."
Another witness told the paper that one of the victim's mothers stood over him and was shouting as paramedics tried to save him.
"It was horrific to hear the screams of a mum watching her child die."
"It's not what you expect in Barnet. It's a family area, we are all very upset by this. We have kids, it seems nowhere is safe."
A few days earlier, President Donald Trump criticized London Mayor Sadiq Khan—who has himself been a long-standing critic of the president—for his handling of London's knife crime.
"LONDON needs a new mayor ASAP. Khan is a disaster—will only get worse!" Trump wrote on Twitter on June 15.
LONDON needs a new mayor ASAP. Khan is a disaster – will only get worse! https://t.co/n7qKI3BbD2

— Donald J. Trump (@realDonaldTrump) June 15, 2019
Although some people were quick to criticize Trump for his comments, they were backed by the UK Foreign Secretary Jeremy Hunt.
"I wouldn't use those words myself," said Hunt. "But the sentiment is enormous disappointment that we have a Mayor of London who has completely failed to tackle knife crime and has spent more time on politics than the actual business of making London safer, and in that I 150 percent agree with the president," the foreign secretary said, reported the Financial Times.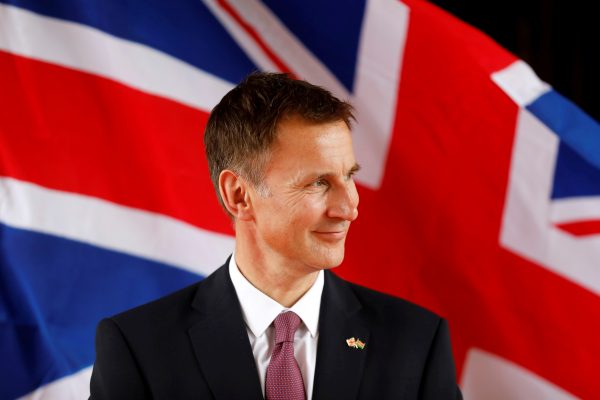 Rising knife crime has been pushed high on the political agenda in recent years in the UK—and particularly in London —with the number of knife-attack victims under the age of 16 doubling in just two years.
Last year, for one month the murder rate in London famously rose above that in New York, where the murder rate has been sharply falling off for decades. That month appears to have been a statistical blip, although it does fit with a trend of generally rising violent crime, knife crime in the capital, and across the nation.
Police claimed earlier this week that a massive ramp-up in stop-and-search appeared to have blunted the trend of rising knife crime.
In the year ending March 2018, knife homicides reached their highest since records began in 1946, at 285. The previous high was 268 in 2008.
In a speech to the National Rifle Association in May, the U.S. President said there was "blood all over the floors" of a London hospital.
"They say it's as bad as a military war zone hospital. Knives, knives, knives, knives," said Trump.
"London hasn't been used to that. They're getting used to it. It's pretty tough."