A 12-year-old boy was arrested and charged with the murder of John VanMeter, a boxer who was shot to death in a house in Uvalde, Texas, on Jan. 23.
VanMeter's girlfriend, Sammy Chapa, called 911 at about 7:55 p.m. that day and said someone had broken into her house and shot her boyfriend.
When paramedics and police officers arrived, the boxer was lying on the floor with a gunshot wound to his head. Within an hour, he was pronounced dead.
Officials arrested the 12-year-old, who hasn't been publicly identified, on Thursday, the Uvalde Police Department said in a statement. He's being held at the Jourdanton Juvenile Detention Center.
Chapa said that she and VanMeter, who lived together, took the boy into their home about two months ago for about a week.
The suspect was a good friend of Chapa's son and they felt bad that he was always in the streets and in and out of the Child Protective Services System.
But their attempt to help the boy was spurned and they eventually kicked him out.
"He kept getting my son in trouble so I told him he wasn't allowed in our home anymore," Chapa told the San Antonio Express-News via text message. "I don't know why he did this now."
She said the boy may have discerned that the house was an easy target because she and VanMeter were often not at home.
"He was a troubled boy. … Everyone warned us but we just followed our hearts," she said.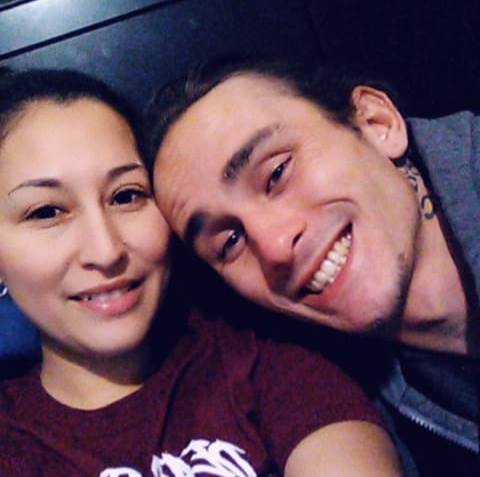 Night of the Murder
In an interview with News 4, Chapa, identified as Sammy Arellano, said that she and VanMeter had just finished up dinner when the break-in occurred.
"What it sounded like was when John's in the kitchen and he's throwing pots and pans around making noise but it sounded so much louder," she said.
Witnesses described a male subject wearing all-black and a black bandana across the lower part of his face.
"He saw me and my son and he started pointing the gun at me and my son," said Arellano. While she didn't know who it was, "my son knew right away."
Then, the boy shot VanMeter before fleeing.
Uvalde boxer shot, killed in own home; 12-year old charged with capital murder https://t.co/Vbx4Zv8spk pic.twitter.com/sC6oKJHm4j

— KABB FOX 29 (@KABBFOX29) January 25, 2019
Juvenile
Because he's not 14 or older, the 12-year-old was charged with capital murder. He will face a maximum of 40 years in prison if convicted. If he was an adult, he could face life in prison or even a death sentence.
Legal experts told NBC that the boy is one of the youngest people in the country to be charged with capital murder, which differs from first-degree murder in that it usually involves a special circumstance.
The robbery is likely that special circumstance, according to Mandy Miller, a Houston-area attorney who represents several juveniles who were convicted of capital murder years ago.
"It's a common practice for district attorney's offices to charge as high as they believe they can possibly make it and work their way down," said Miller, who is not involved in the VanMeter case. "This case is obviously going to be complicated."
Steven Halpert, the juvenile division chief for the Harris County, Texas, public defender's office, claimed that the boy, if he did commit the murder, could be rehabilitated.
"With a 12-year-old, you're talking about the absolute lower end of brain development. People might say it's a heinous crime—obviously, someone died, which is horrible—but I don't care who the 12-year-old is, he cannot fathom the consequences of his actions at that age," he said.
"That's never appropriate, putting a 12-year-old in prison for 40 years. There's some serious rehabilitation that needs to occur if the 12-year-old did commit this crime."
Father of 12-year old charged with capital murder searches for answers https://t.co/8cnJU1IFx5 pic.twitter.com/YaKtHk5wRF

— KABB FOX 29 (@KABBFOX29) January 25, 2019
Father of Suspect Speaks Out
The father of the suspect, who was also not identified, said claimed that VanMeter made a threat against his son.
"He was being threatened and bullied by these one of the gentleman and supposedly the brother," the father told Fox.
At the same time, he acknowledged that his son had committed the murder.
"I wish this wouldn't have happened," said the boy's father. "I had a gut feeling like something was bothering me that day. Maybe all this could've been avoided and things would've been different."
"They didn't deserve, that family did not deserve that. My son is going to have to pay for the consequences that he did."
From NTD News