Eleven U.S. senators wrote a letter backing Jeff Sessions's bid for a U.S. Senate seat.
Sessions, 72, is trying to win the seat he vacated in 2017 to become President Donald Trump's attorney general. He announced his bid late Thursday.
Eleven senators signed an "open letter to conservatives" about Sessions's candidacy, publicly supporting his effort.
"Each of us has served in the United States Senate with Jeff Sessions. We have seen him work diligently in the public eye and behind closed doors, when things were both good and bad, under stress and in success," they wrote.
"We know Jeff's character and his temperament. We know his commitment to his principles. We know he is a man of his word. And we know he is devoted to serving the people of Alabama. We believe Jeff Sessions has more to offer his country, and we believe the United States Senate will be better with his experience and leadership."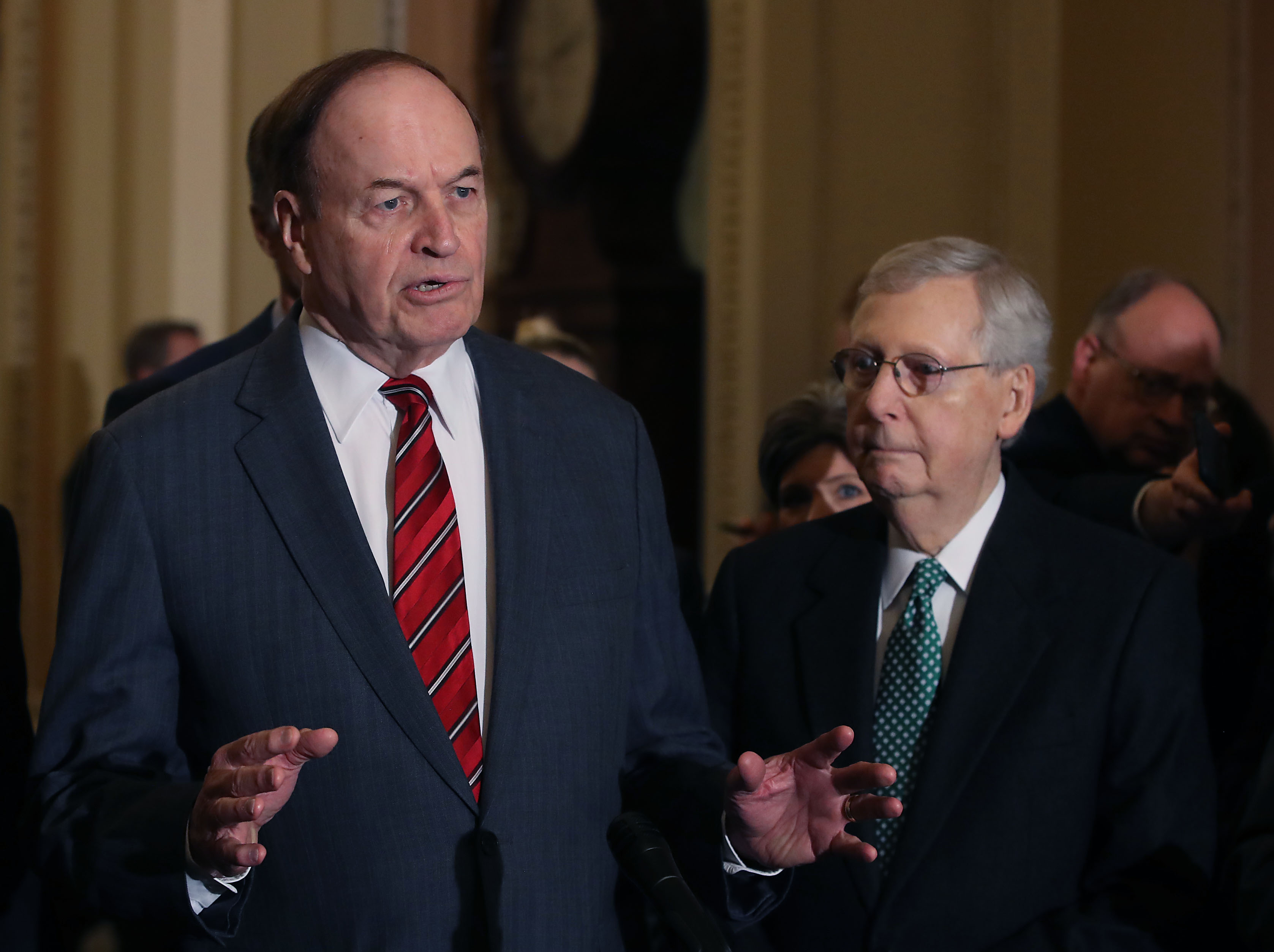 Sen. Richard Shelby (R-Ala.), who holds the other seat in the state, wrote, "Jeff Sessions is a good friend and a respected former colleague. I believe he is well-suited to return to his role as United States Senator for the state of Alabama, where I served with him for more than 20 years. He has my full support and endorsement."
"Jeff Sessions is my friend and one of the most talented and capable senators I've ever served with. He and I served together for two decades on the Armed Services Committee, and he knows exactly what we need to do to rebuild our military. We need him back in the Senate. Jeff has my full support and endorsement," added Sen. Jim Inhofe (R-Okla.).
"Jeff Sessions has a track record of success and Alabama would be lucky to again have his representation in the United States Senate. After serving with Sessions for more than 20 years, I believe he is the best candidate for the job," said Sen. Pat Roberts (R-Kan.).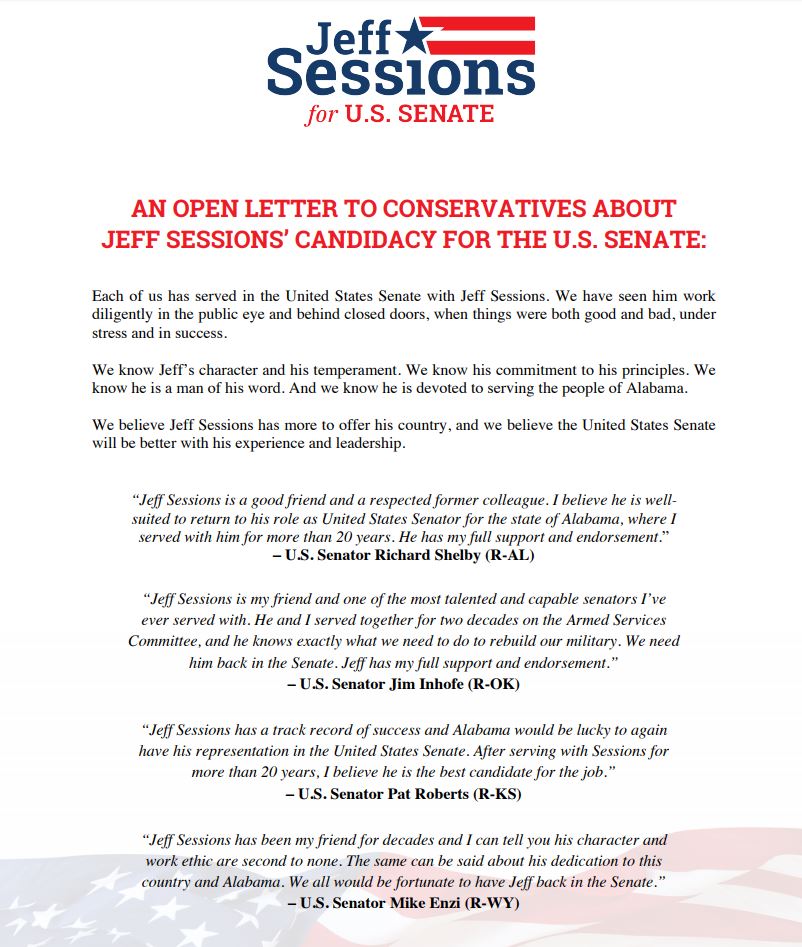 The other senators were Sens. Mike Enzi (R-Wyo.), Mike Crapo (R-Idaho), Johnny Isakson (R-Ga.), John Barrasso (R-Wyo.), Roy Blunt (R-Mo.), John Boozman (R-Ark.), Ron Johnson (R-Wis.), and Deb Fischer (R-Neb.).
The endorsements came after Trump declined to endorse Sessions, at least for now.
"Well I haven't gotten involved. I saw he said very nice things about me last night, but we'll have to see. I'll have to see. I haven't made a determination," Trump told reporters in Washington on Friday.