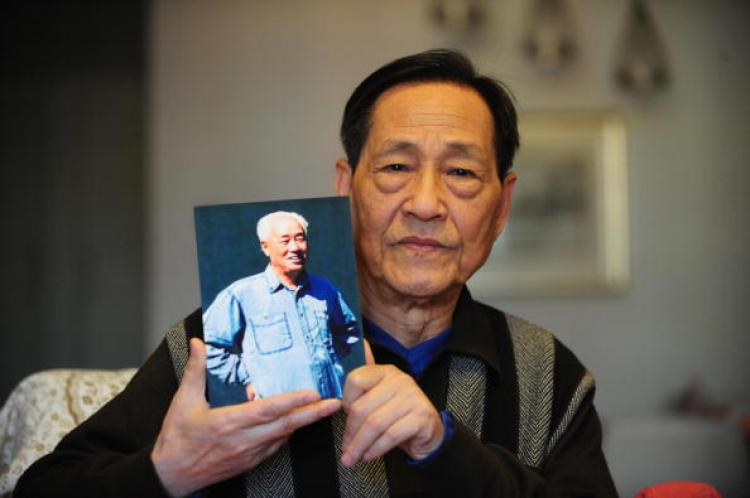 Hong Kong−Bao Tong, the publisher of the Chinese edition of former Chinese Communist Party (CCP) General Secretary Zhao Ziyang's memoirs, has been taken out of Beijing by the authorities, and will not be permitted to return until after June 4th, the anniversary of the Tiananmen Square massacre.
The book, titled Prisoner of the State,is based on voice recordings of Zhao, who was removed from the leadership of CCP for sympathizing with the students during the crackdown.
According to Bao Pu, Bao Tong's son, Bao Tong left Beijing on a so-called "tour" to Zhejiang and Hangzhou Provincial areas on May 15. Bao Tong's wife planned to accompany him, but stayed in Beijing due to health problem.
Bao Tong Being Held Incommunicado
Bao Tong, who has been under house arrest by the CCP, told the New York Times that he was told that he cannot give any interviews, and that the Times must wait until after June 4th to speak with him.
When the English version of the recordings of the memoirs of Zhao Ziyang was published, it was received with great concern in the world outside of China. Bao Pu, who is in charge of the distribution of the Chinese version, revealed that the Chinese version was to be published on May 29th. The 14,000 copies have already been pre-ordered, and the publishing company is now rushing to run off a second batch.
Bao Pu remarked, "It's a miracle that this book can get published. Many people contributed to the preservation of this information."