Ukrainian President Volodymyr Zelenskyy on Friday called for "urgent" and "meaningful" peace talks with Russia that would deliver a negotiated end to the war on terms that are "fair" to Ukraine.
In a video address to the nation, Zelenskyy said that, to date, 16,000 Russian servicemen had been killed in the fighting as Ukrainian forces continue to mount staunch resistance.
"By restraining Russia's actions, our defenders are leading the Russian leadership to a simple and logical idea: talk is necessary," Zelenskyy said. "Meaningful. Urgent. Fair. For the sake of the result, not for the sake of the delay," he added.
Some analysts and Western officials have called into question whether Russia has been sincere in its engagement in peace talks.
Britain's foreign secretary Liz Truss has been an outspoken critic of Moscow's engagement in the talks, expressing concern that they're being used as a "smokescreen" by Russia to regroup ahead of a renewed offensive.
"I'm very skeptical," Truss told The Times of London newspaper in a recent interview. "I fear the negotiation is yet another attempt to create a diversion and create a smokescreen. I don't think we're yet at a point for negotiation," she said.
Zelenskyy said in Friday's address that a conversation between the two sides must be "meaningful," that Ukrainian sovereignty must be "guaranteed," and that the country's territorial integrity must be "ensured."
"The conditions must be fair. And the Ukrainian people will not accept others," he said.
Zelenskyy said earlier he's given up on the idea of joining NATO but he's insisted on putting other compromises, including any potential territorial concessions, to a referendum.
Turkish President Tayyip Erdogan said on Thursday that Kyiv and Moscow were inching closer to putting an end to the conflict, with "almost a consensus" on topics like Ukraine's NATO membership and security arrangements but still major differences to bridge over territory.
Moscow has demanded that Kyiv recognize the independence of Donetsk and Lugansk, the two pro-Russia separatist-controlled regions in eastern Ukraine, and acknowledge Russia's ownership of Crimea.
Erdogan told reporters in Brussels after a NATO summit that both propositions are "impossible for Ukraine to consent to" without being first being put to a popular vote by the people of Ukraine.
NATO member Turkey shares a maritime border with Ukraine and Russia in the Black Sea, has good ties with both, and has offered to mediate the conflict. Erdogan said that a key goal in his country's mediation effort was to bring together the Ukrainian and Russian presidents for peace talks.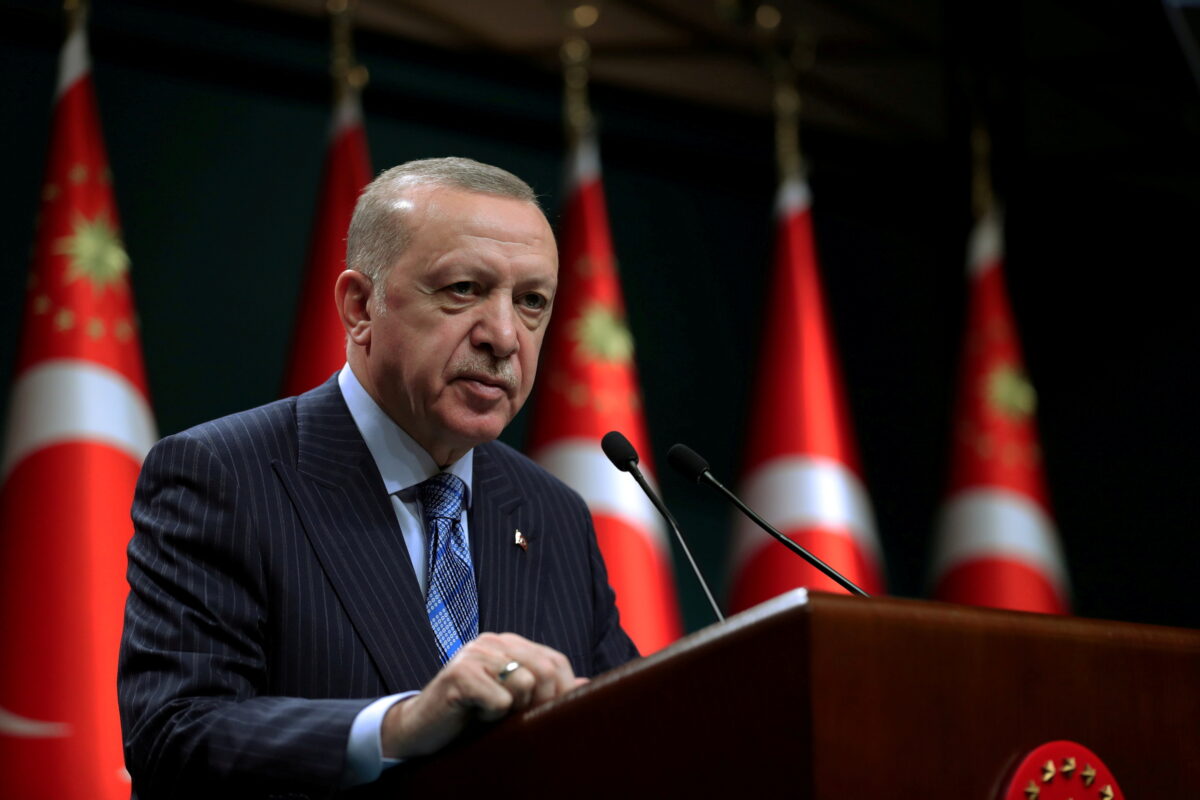 On his way back to Turkey on Thursday, Erdogan told reporters onboard a plane that he plans to call Putin soon and urge him to "be the architect of the moves for peace" and find "an honorable exit" from the war, according to Turkish media.
Zelenksyy said Friday he had spoken to Erdogan by phone and they discussed "efforts that could bring peace closer to Ukraine and end this senseless Russian invasion of a foreign land."
Erdogan's office said Friday that the Turkish president told Zelenskyy that he supports Ukraine's territorial integrity.
Saturday marked the 31st day of the Ukraine war. In an operational update, British intelligence said that Russia continues to besiege a number of major Ukrainian cities including Kharkiv, Chernihiv, and Mariupol.
British intelligence said Russian forces are reluctant to engage in large scale urban infantry operations, preferring instead to rely on the indiscriminate use of air and artillery bombardments in a bid to demoralize defending forces.
The assessment said that Russian forces would probably continue to use heavy firepower on urban areas as they look to limit their own already considerable losses, at the likely cost of further civilian casualties.
Russia, which calls its actions in Ukraine a "special military operation" to degrade Ukrainian military capacity and topple its government, said 1,351 of its service members have been killed in the hostilities so far.