Ukraine President Volodymyr Zelensky vowed that Ukrainian forces would shoot down the Russian pilot who he said had bombed an art school in the besieged city of Mariupol where people were sheltering.
Speaking in a video address on Monday, Zelensky denounced what he said was a Russian bombing of the art school in which he said around 400 civilians were seeking refuge from the hostilities.
"People were hiding there. Hiding from shelling, from bombing. There were no military positions," he said. "Mostly women and children, the elderly. They are under the debris. We do not know how many are alive at the moment.
"But we know that we will definitely shoot down the pilot who dropped that bomb," he continued. "As we already did to almost a hundred other similar mass murderers."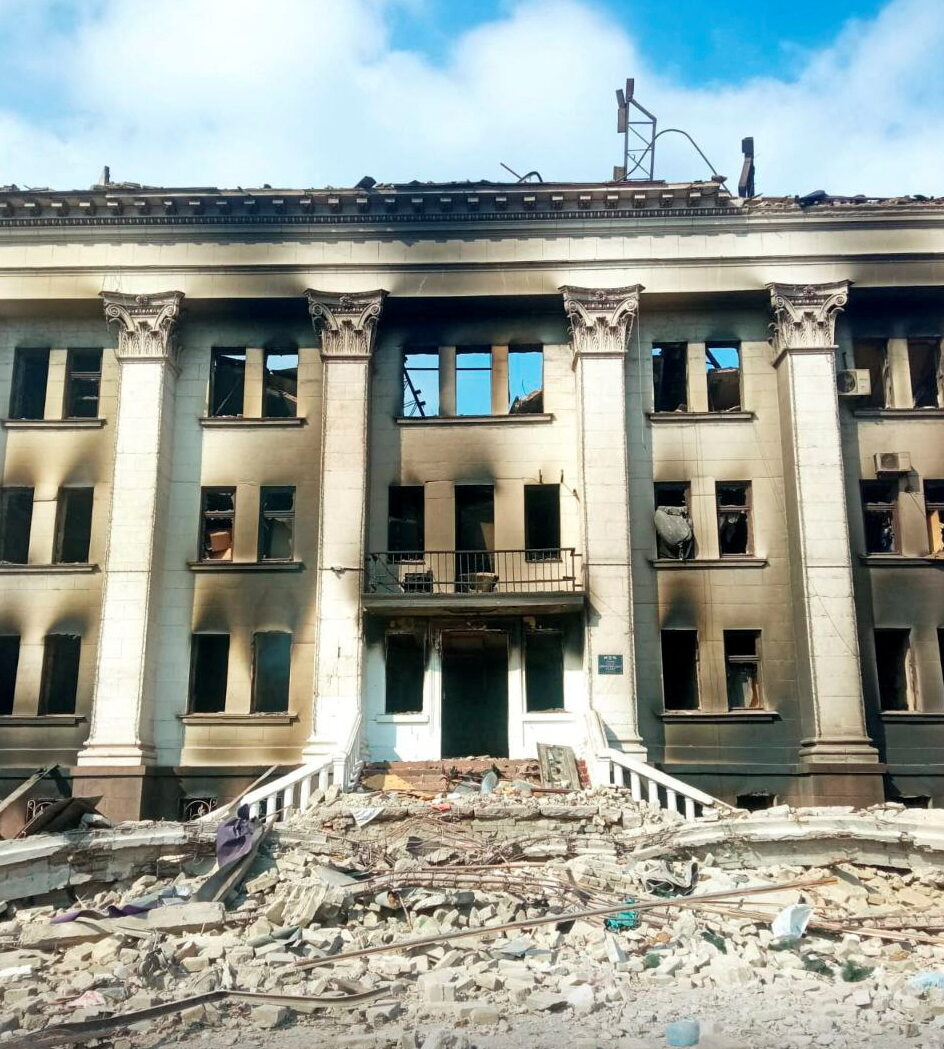 The apparent strike on the art school was the second time in less than a week that officials reported an attack on a public building where Mariupol residents had taken shelter. Last Wednesday, a bomb hit a theater where more than 1,000 people were believed to be sheltering. It was unclear how many people were killed in that attack but at least 130 people were reported rescued on Friday and there has not been any update since.
The encircled city of Mariupol, a strategic port on the Azov Sea, has seen some of the worst fighting of the war. City officials and aid groups have said Russian bombardment has cut off Mariupol's electricity, water, and food supplies, plunging its residents into a desperate struggle for survival.

About a quarter of Mariupol's 430,000 residents were believed to have left in the opening days of the war, and tens of thousands got out over the past week by way of a humanitarian corridor.
"Battles took place over every street. Every house became a target," said Olga Nikitina, a Mariupol resident who managed to escape to the western Ukrainian city of Lviv, told The Associated Press.
"Gunfire blew out the windows. The apartment was below freezing," Nikitina told the outlet as she got off a train in Lviv on Sunday.
Capturing Mariupol is a key objective for the Russian side as it would help Russia establish a land bridge to Crimea, which it seized in 2014.
Zelensky said in his video address that, on March 20, four humanitarian corridors were operational and a total of 7,295 people were evacuated from besieged cities.
Nearly 3.5 million people have fled Ukraine amid the fighting, according to the U.N., while at least 816 civilians have been killed.
The Associated Press contributed to this report.