Zealous Chinese Fans Given Workshops on Cheering
August 16, 2008 3:01 pm Last Updated: October 1, 2015 10:54 pm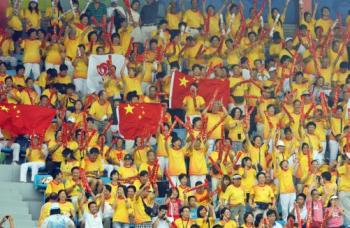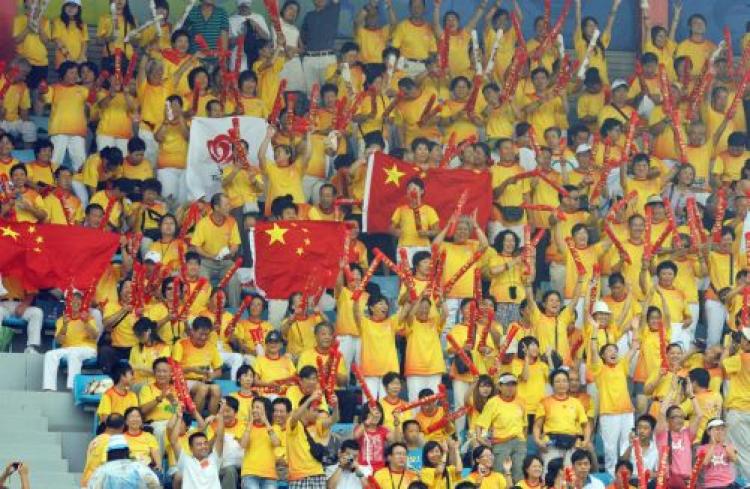 Ultra-nationalist Chinese fans are reported to be booing rival competitors at recent Olympic events. Similar incidents over the years have sometimes escalated to violence. Commentators say that staunch Chinese nationalism is being used by the ruling Chinese Communist Party to preserve its grip on power.
Olympic organisers spent millions of dollars on workshops for unruly Chinese fans in July of this year, in an apparent attempt to avoid repeating ugly scenes which would lead to embarrassment for the hosts. This included teaching fans to not only cheer for Chinese competitors and boo the opposition.
According to the experiences of attendees at recent sporting events posted on the internet however, the ill behaviour has continued. For example, in the women's individual archery finals between South Korea and China, Chinese fans jeered the opposition with "boos," and by blowing whistles while she was shooting. They were later quelled by officials.
The same thing was reported to happen during the tennis match between the Chinese Li Na and a Japanese contestant. "To be honest, I am totally disappointed in those fans," one blogger from mainland China wrote on a travel website, "When the Japanese player serves the ball, the audience (mostly Chinese fans) make noise. It is very impolite. I feel very sorry to see this."
Chinese fans were also reported to have booed rival competitors in the female individual gymnastics.
In previous years, scenes have been more rabid. During a soccer game between Japan and China in 2004, Chinese fans sang old anti-Japanese songs and yelled: "Kill! Kill! Kill!'' After the match, Chinese fans gathered outside the venue and surrounded the Japanese team's bus, yelling, burning Japanese flags, throwing rocks, and abusing and spitting at Japanese fans. Reporters also became a target.
The riot later moved to the hotel where the athletes were staying, and only ended after armed police were called. Similar scenes have happened on other occasions.
Foreign commentators say that the recent surge of Chinese nationalism, seen, for example, in response to protests against Tibet supporters besieging the Olympic Torch Relay, is a mechanism for the Chinese Communist Party to maintain its control of the population, and thus, its rule.
Dr. Christopher Hughes of the London School of Economics and Political Science, writes that "The Chinese Communist Party (CCP) has placed nationalism at the centre of its claim to maintain a monopoly on political power ever since the days of Mao Zedong's leadership." He says the message is that loyalty to the nation means loyalty to the CCP.
Australian academic John Lee, in his 2007 book Will China Fail?, posits the theory that as domestic crises continue to escalate, the Party has fallen back on 'chauvinistic nationalism' as the final step to preserving its legitimacy and hold on power.