One of the people shot at a Walmart in Texas over the weekend said that he wished his mother had brought her gun with her when they went to the superstore.
Christopher Grant, who is recovering in the hospital, said that his mom decided to leave her firearm at home.
"I ran toward my mother to try to shield her and I'm like, mom—cause my mom, she's a gun-wielding grandma. She carries a snub-nose Smith & Wesson, .38 special with a built-in scope in it, everywhere she goes," Grant said during an interview with CNN, speaking from a hospital bed.
"An hour before we went to Walmart, she decides, 'We're just going to Walmart, I'm going to put it in my room.' So when I went to her, no gun. And I was like, 'Oh, my God, you got to be kidding me.'"
Grant said he ran away and eventually saw the shooter in the parking lot outside the store. Grant began hurling bottles at the man with the gun before the shooter fired his rifle, hitting Grant.
"When I got hit, it was like—it was like somebody put a hand grenade in your back and pulled the pin. That's basically what it felt like," he said.
A GoFundMe for Grant created by a friend stated it was unclear how long he'd be hospitalized for.
Grant said that he saw Patrick Crusius, who police said was the shooter, let White and African-American people out of Walmart but shot Hispanics.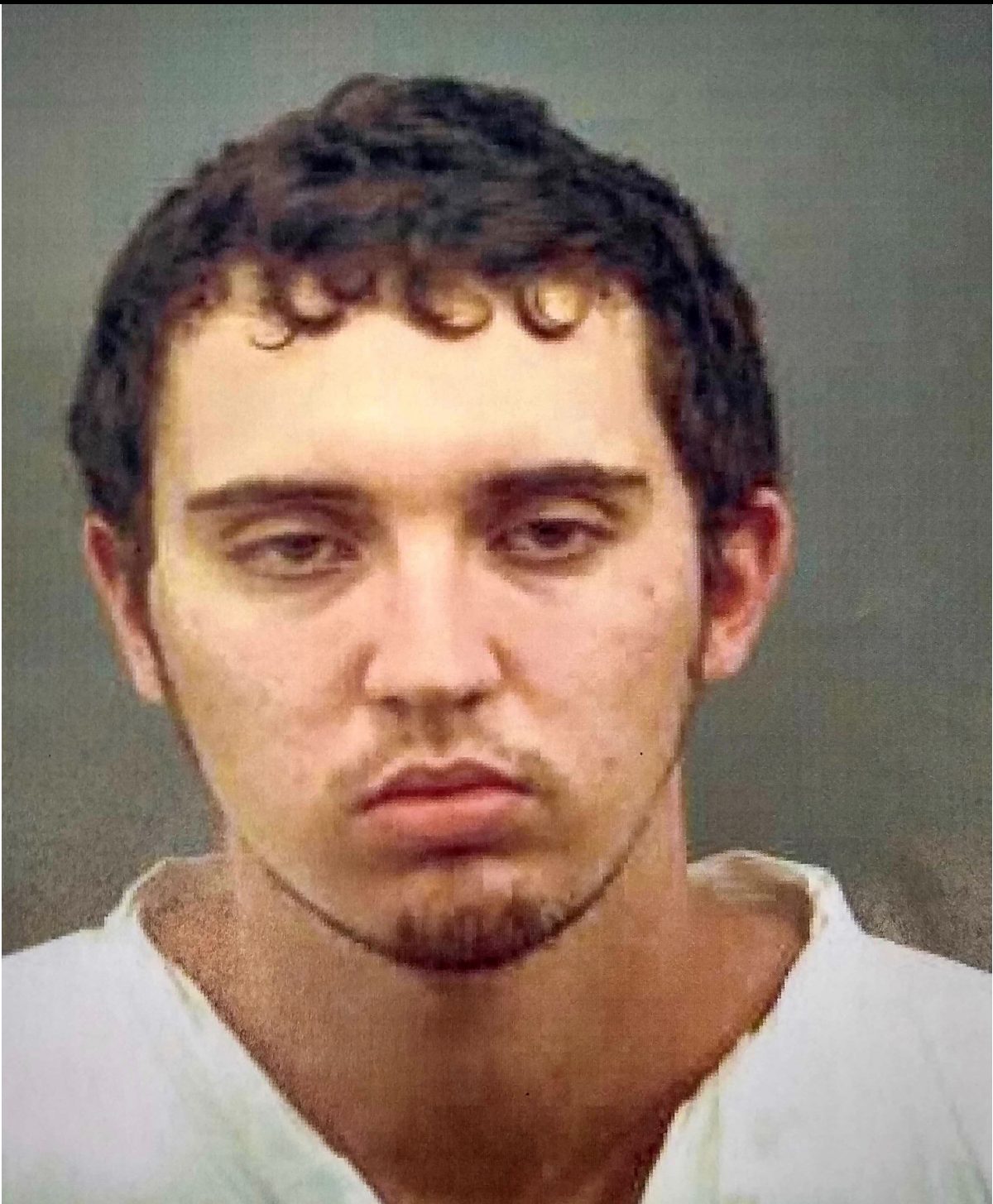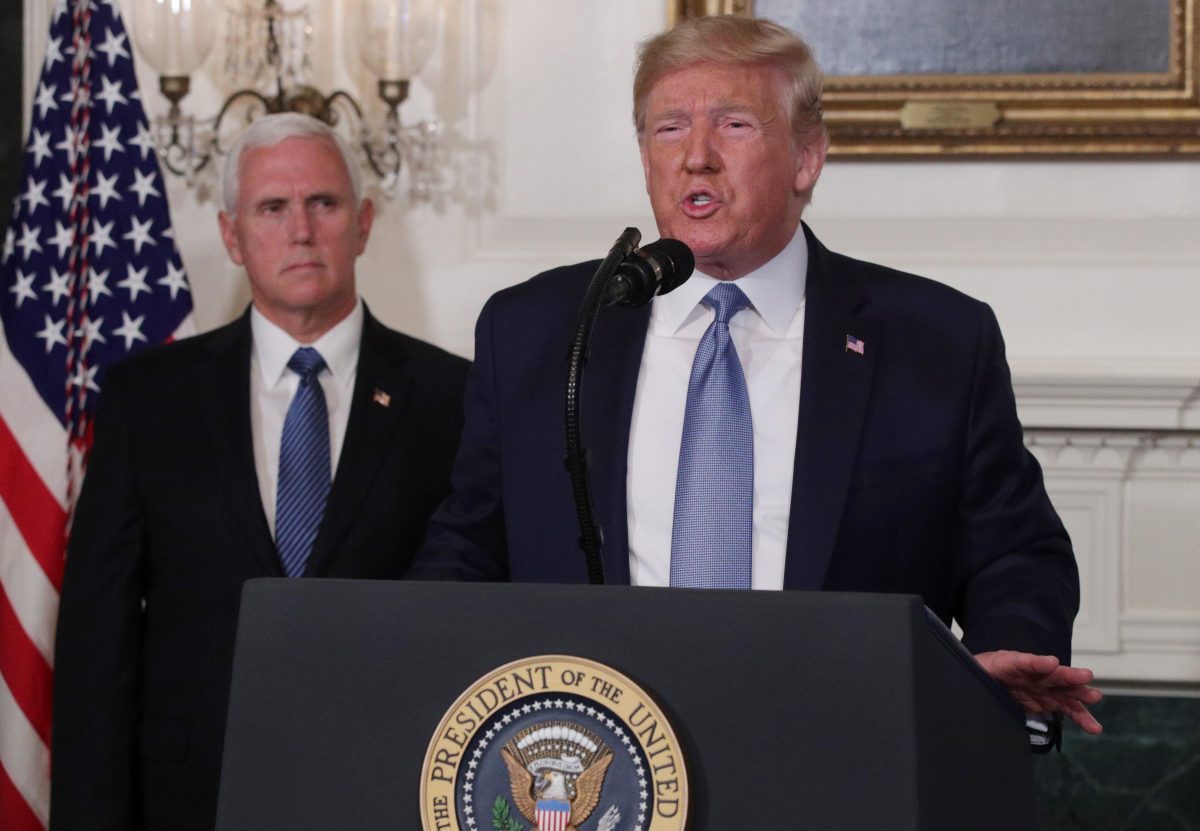 "He stated that the shooter was targeting Mexicans and was passing whites, African Americans," Laura Hromatka, Grant's former wife, told the El Paso Times.
She said Grant suffered internal bleeding from two gunshot wounds and that medical staff put him into a medically induced coma.
Grant told the Times in a brief interview that the scene at Walmart was "chaotic" and urged people to pray for other victims.
A manifesto attributed to Crusius stated the reason for the shooting was "the Hispanic invasion of Texas."
"They are the instigator s, not me. I am simply defending my country from cultural and ethnic replacement brought on by an in vasion [sic]. Some people will think this statement is hypocritical because of the nearly complete ethnic and cultural destruction brought to the Native Americans by our European ancestors, but this just reinforces my point," he wrote.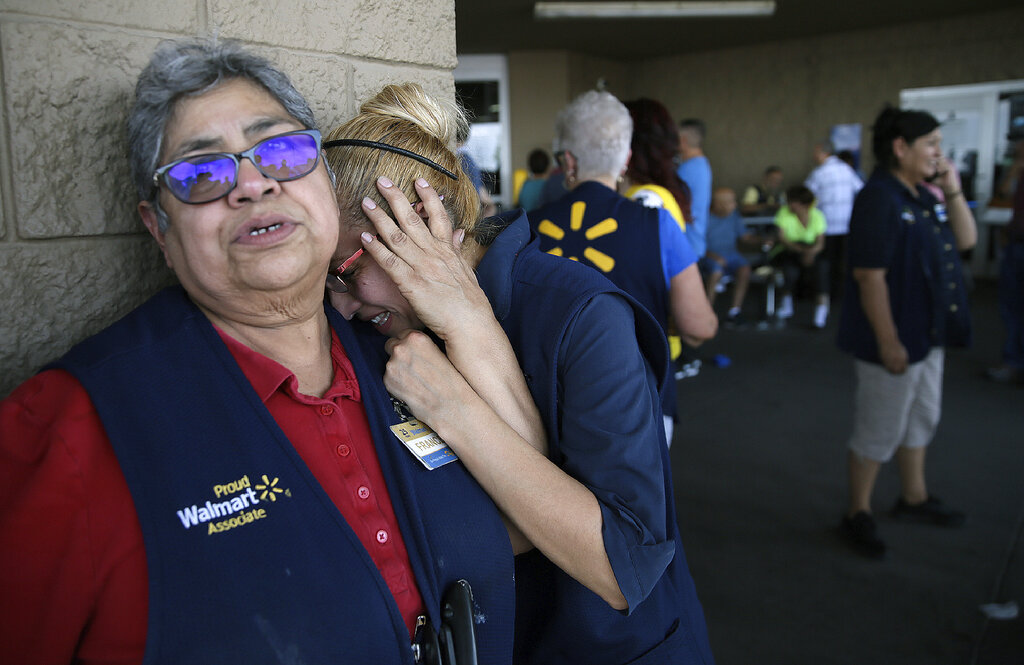 "The natives didn't take the invasion of Europeans seriously, and now what's lef t [sic] is just a shadow of what was. My motives for this attack are not at all personal," he added.
Crusius said he envisioned America becoming a one-party country ruled by Democrats thanks to support from Hispanic voting. Crusius also said he supports universal health care and universal income but thinks the programs would have a better chance of working if there were fewer immigrants to be supported on the program.
A March poll by national survey research company McLaughlin & Associates show over 50 percent of Hispanics supporting President Donald Trump, and political scientist Eric Kaufmann says, in his book "Whiteshift," that some Hispanics could build a coalition with the white majority.