An Australian senator has called YouTube's suspension of Sky News Australia "dangerous," saying that the platform's previous attempts at moderating COVID-related information were ultimately wrong.
Around early August, online video-sharing giant YouTube suspended the popular conservative channel from posting on its platform for one week over the alleged publication of "COVID-19 misinformation."
The tech giant said the decision was based on local and global health guidance, which Sky News has challenged, saying the standards were "subject to change."
South Australian Senator Alex Antic said Big Tech platforms deemed themselves the "arbiters of free speech and medical truth" and that it was a risk to democratic societies.
"In a free society, we must be able to discuss ideas, events, freely, and the fact that a foreign company has censored Australian news is indicative of the issues facing our democracy from these platforms," he told The Epoch Times.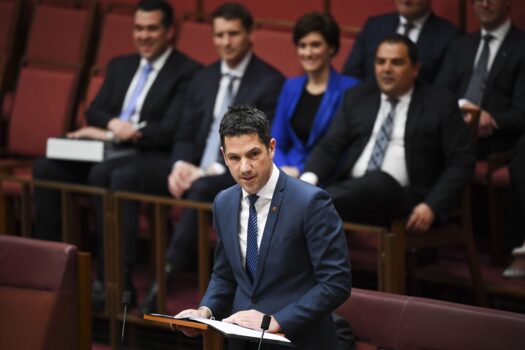 "We know that Big Tech has been wrong in the past; why should we believe that they have it correct this time?" he added. "At the outset of the pandemic, YouTube removed videos claiming that the virus was leaked from a lab in Wuhan, and now the accepted consensus is that this was correct."
"People often say that if we don't like these Big Tech platforms, then we should just move to another one. The problem is that these corporations have such a monopoly that that is very difficult to do," he said. "The answer to how this issue is to be addressed is not a simple one and one which requires investigation."
Alex Wake, President of the Journalism Education and Research Association of Australia, said it was concerning that the tech giant had the power to "cut off free speech."
"That said, I think this sends a strong message to Sky News about the need to do something about its content. I don't think, however, that it'll make any difference to what they broadcast," she told The Epoch Times. "It'll probably only encourage more people to tune in."
Wake noted that popular conservative Sky News host Alan Jones had his column discontinued by News Corp-owned The Daily Telegraph, over commentary regarding COVID-19 and opposition to lockdowns.
In fact, differences in opinion over the veracity of COVID science and lockdowns has caused a schism within conservative ranks, with Jones and radio host Ray Hadley engaging in a war of words in recent weeks.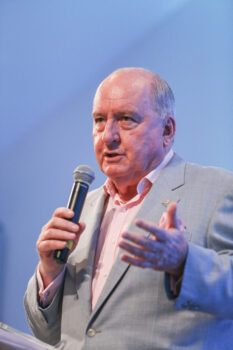 Meanwhile, tech entrepreneur and star of the business reality program Shark Tank Australia, Steve Baxter, lambasted YouTube but conceded that current Australian laws did not offer enough protections to deal with Big Tech's control of the content.
"I think from a free of speech (perspective) that they're just mugs. It's going to end very poorly for them, and it's just a matter of time and how long away it is," he told The Epoch Times.
"We have very few rights afforded by the Constitution, and the courts tend to override those they see fit anyway," he said. "So, we probably need a legal remedy, to be honest."
Currently, the Australian Competition and Consumer Commission (ACCC) is spearheading the government's efforts to regulate Big Tech.
The ACCC is carrying out an extensive, five-year investigation into the influence of the Silicon Valley giants, including the market dominance of Google's (YouTube's parent company) search, browser, and ad tech services.